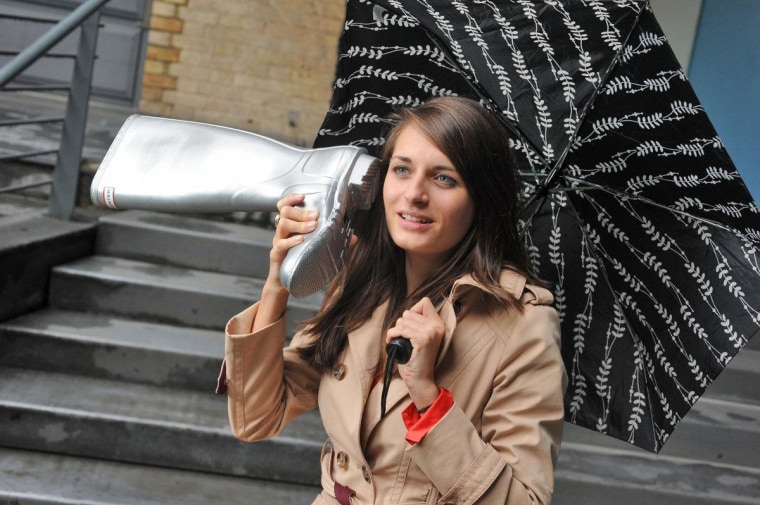 I love high heels — the higher the better — and I probably couldn't get through a day without my phone, but I'd never want to combine the two. Unless you're a secret agent, super spy, or just plain crazy, there's no reason to ever speak into your footwear.
The marketing folks working for O2 — the UK arm of communications company Telefonica — probably agree with that line of thinking, but they couldn't resist turning some shoes into fully functional cellphones anyway.
As part of a promotional campaign for O2 Recycle, a program which encourages people to sell back their old gadgets, O2 had artist Sean Miles grab some iconic footwear — a Christian Louboutin heel, a classic men's brogue, a Nike Air trainer and a Hunter Welly — and components from old Nokia and LG cellphones collected through the O2 Recycle program. Miles used the phone guts to enhance — or perhaps saying "disfigure" would be more appropriate — the footwear. The resulting creations would fit right in with Frankenstein's monster, but they are nonetheless functional both as phones and as shoes.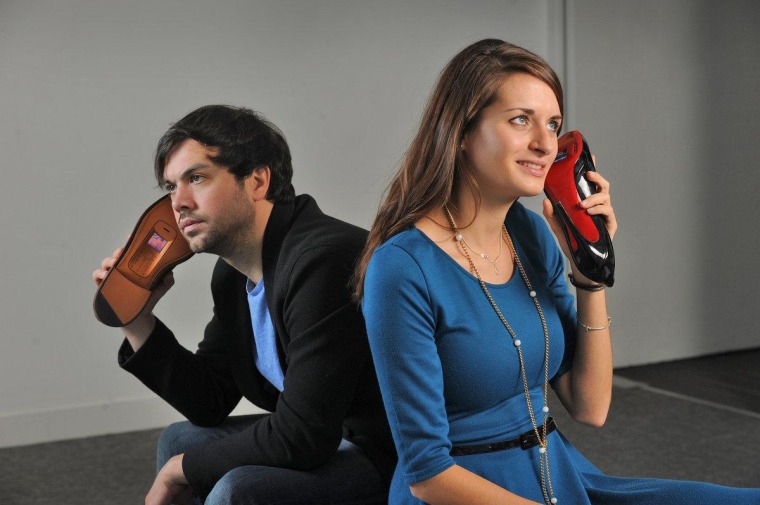 Miles dubbed the process as "upcycling," converting what could be deemed as useless, old devices into something new. "I wondered how I could make phones that people might be embarrassed to be seen with into something that would give them a new lease of life — which is what upcycling is all about," he said, according to a press release provided by O2. "I've been using [the phone-shoes] while out with friends and they never fail to start a conversation, even when I'm not using them as a phone! I hope that they can get more people talking about the need to recycle old gadgets rather than binning them."
Miles' creations are valued at £2,500 (nearly $4,000) each and are merely the first in a line of products the artist will bring into this world in partnership with O2. There are already plans for handbags and gloves with built-in phones. The whole collection of strange devices will be on display in a UK-based exhibition in March.
Related stories:
Want more tech news or interesting links? You'll get plenty of both if you keep up with Rosa Golijan, the writer of this post, by following her on Twitter, subscribing to her Facebook posts, or circling her on Google+.