Siri, the iPhone's voice-activated personal assistant, often feels like a real person. She says silly things, causes controversies and can embarrass her users. Despite being little more than the result of some clever programming and some intense processing, Siri has become a celebrity — and we're obsessed.
On Friday, TODAY's Savannah Guthrie took some time to chat with Siri, as you can see in the video above.
Siri knows a lot. Ask a question and she'll answer, whether you're looking for the nearest coffee shop or wondering about Al Roker's middle name. The personal assistant can show her funny side by giving cheeky replies when silly questions — such as the classic "How much wood could a woodchuck chuck if a woodchuck could chuck wood?" — are posed.
Siri has an attitude as well. Asking Siri if she loves you results in a coy "oh, stop!" And don't bother proposing marriage to Siri (unless you want a laugh): She'll break your heart faster than you can break an iPhone screen.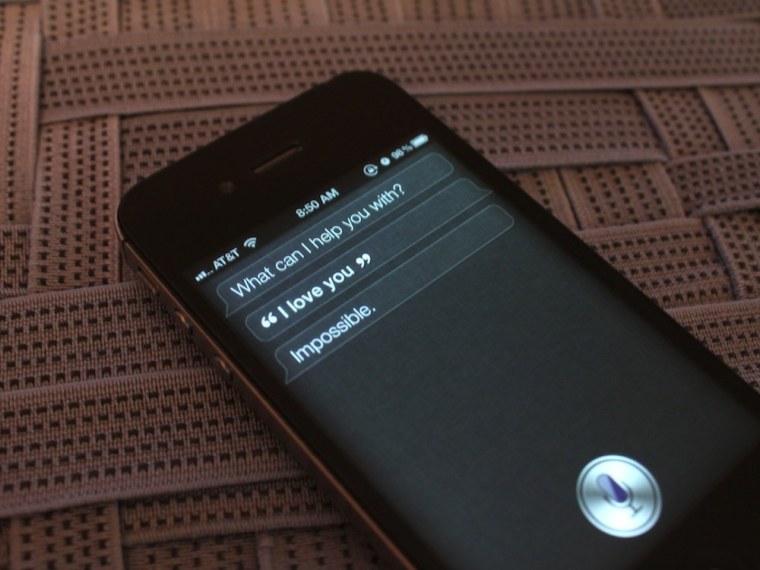 Siri may be Apple's darling, but she has humble beginnings. She started as an app, developed by a company which spun off from SRI International. She was acquired by Apple and given a makeover before being shown off to the world during the iPhone 4S launch. It's the phone's powerful hardware that makes Siri shine, which is why so many owners of the earlier iPhone 4 are left without her companionship.
Since then, Siri's been winning hearts around the world, but she only speaks English, French and German at this point. Here's a fun fact: The U.K. version of Siri is actually male.
Oh! As you'll see in the video, Guthrie discovered that Siri was clever enough figure out which morning show is No. 1. That's gotta win the gal some points, right?
Related stories:
Want more tech news, silly puns, or amusing links? You'll get plenty of all three if you keep up with Rosa Golijan, the writer of this post, by following her on Twitter, subscribing to her Facebook posts, or circling her on Google+.