Helping children discover their life's passion, and eventual career, often takes time — by opening them up to new experiences, and fostering their talents and interests. But one establishment has a unique way to up the ante.
The "My First Job" program at the Belmond Napasai Koh Samui hotel in Thailand lets kids roll up their sleeves and test out different careers while on vacation.
"We started this program because we wanted to show our little guests how the hotel runs, as well as show them the importance of each department in the hotel," Jeroen Nettekoven, resort manager at Belmond Napasai, told TODAY.com. "They learn from the hotel's head of departments or the supervisors for an immersive experience."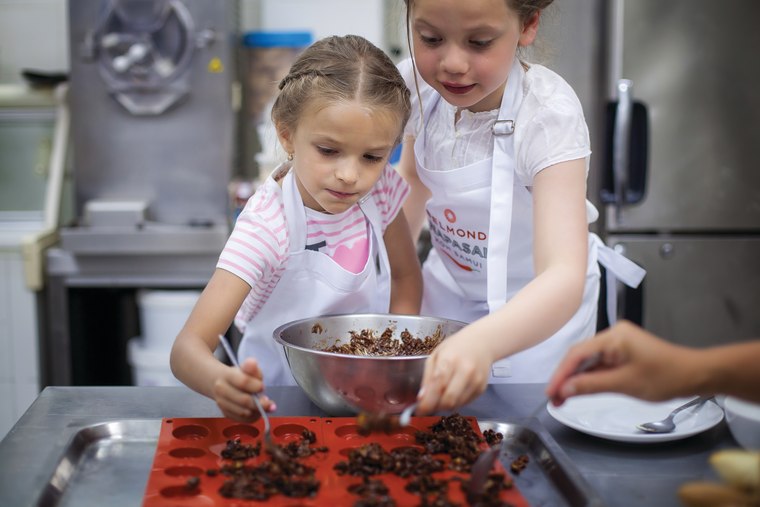 Children ages 3 to 12 can choose from seven complimentary, hour-long work activities during their stay, including gardening, cooking and baking with industry professionals. As gardeners, kids feed the hotel farm animals and learn how to plant papaya trees, while those interested in tasting will take up employment with the pastry chef to learn how to make things like coconut biscuits and chocolates shaped like roses.
RELATED: Budget travel: 5 ways to save money on your next family vacation
In addition, those with an interest in beauty learn how to give a manicure and pedicure from the beauticians at the Napasai Spa, while burgeoning florists can participate in a flower-arranging workshop, selecting and arranging a colorful bouquet of local blooms.
Children can also adopt the role of expert mocktail mixologist, blending local fruit juices, or test out dancing by learning the basic steps of Thai dance. They can also get a head start on a career in engineering by learning how an expert team maintains the hotel. "There's no other program like it in the world as far as we know," said Nettekoven.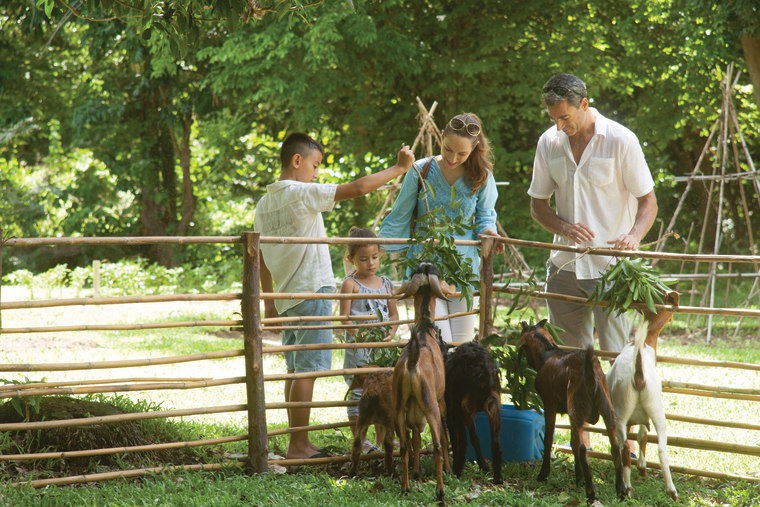 Not only is it a unique vacation idea, but having kids participate firsthand in a field they're interested in can help them better hone in on their future careers. Purdue University completed a 2009 study where they found eighth graders who were taught about humans' impact on water quality through hands-on learning showed a higher understanding of the concepts as opposed to traditional lecture and textbook teaching.
RELATED: Want to avoid airline baggage fees? Try this travel trick
"The idea of a kid getting exposed to a job and his or her interests is terrific," Dr. Jenn Mann, author of The A to Z Guide to Raising Happy, Confident Kids, told TODAY.com. "Hands-on opportunities let kids get a sense of something they really enjoy. It allows them to connect with the work on a totally different level and figure out their passion about something in a way studying in a classroom wouldn't."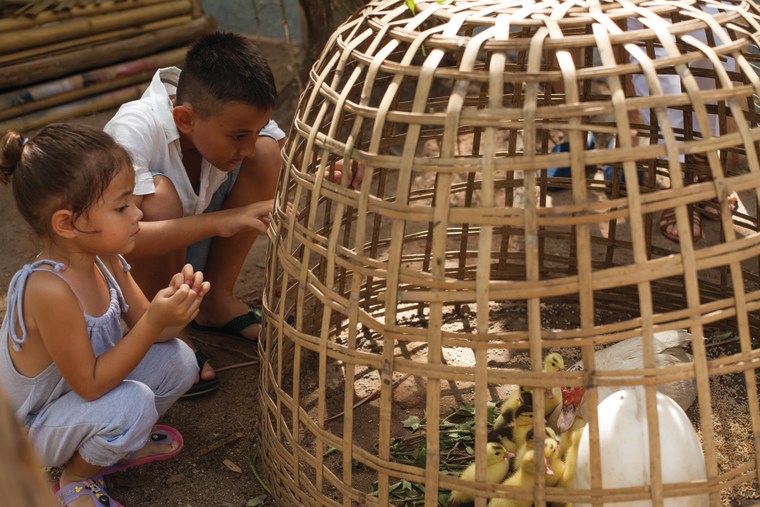 And with American high school students dropping out at a rate of 30 to 70 percent, some people are arguing for more experiential learning to be brought into the classroom.
John Hope Bryant, chairman and CEO of Bryant Group Ventures, wrote about why this should be the future of teaching methods.
"Kids don't want a lecture about grades or even graduation, no different than you do not go to bed dreaming about a 12% subprime mortgage," he wrote in an article for LinkedIn. "You want to become a homeowner, and the mortgage simply facilitates this dream. You don't dream about the car loan, you dream about the car. And it continues, a kid wants to (understandably) see a connection between their education and their life's aspirations. Let's actually prepare our kids for both the jobs that actually exist in the world, and the bold aspirations that are locked away in their soul."