There's no question that student loan debt is one of the major financial crises in recent years. In fact, it was revealed that the class of 2015 is the most indebted ever, according to Edvisors, proving that this problem is only growing.
Seeing the rising costs, President Barack Obama even renewed his push to implement free community college for two years. While a decision on that remains in a holding pattern, many are living with the day-to-day of overwhelming debt and a new study found that it's effecting major life decisions.
According to the 2015 Student Loan Burden Report that Student Loan Hero commissioned, a concerning amount of graduates are postponing their dreams because of student debt. While one in seven Americans has delayed marriage as a result of their student debt, one in five has put off running their own business, and one in four has held off even moving out of their parents' home.
RELATED: Suze Orman answers 22 questions on student loans, investing and retirement
People are also delaying having children and buying a home. "Student debt has become the new normal," Andrew Josuweit, CEO and co-founder of Student Loan Hero, told TODAY. "As we've found in our report, student loans are impacting people's life decisions in real ways, in many cases blocking students from achieving their ambitions."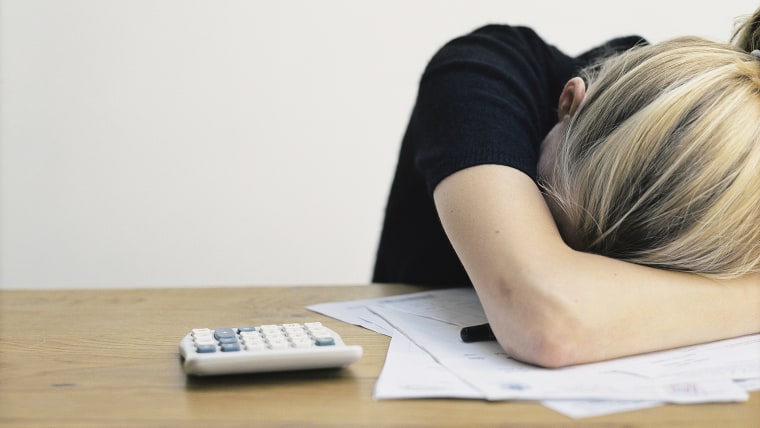 Despite having to give up these dreams, only 5 percent of Americans say resolving student loan debt is their first financial priority, and one quarter of Americans would prefer to pay for Netflix rather than student debt.
"Student debt is also a matter of prioritizing finances," said Josuweit. "While it's natural to want to cover such expenses, students have to take their loans more seriously and treat repaying them with more discipline. They have to understand that school is a financial investment rather than an experience and think about college in terms of financial risk and reward right from the start."
RELATED: Want your kids to avoid college debt? Start in high school
Right out college, graduates are saddled with high amounts of debt, while their income is most likely at the lowest point it will be in their lifetime. And unlike credit cards, student loans can't be dismissed — not even in bankruptcy.
So how does one go about handling the debt to mitigate the effect on life ambitions? "The one thing people can do is look into loan consolidation," Ric Edelman, chairm and CEO of Edelman Financial Services, told TODAY. "You can take all of the loans you've obtained already and consolidate them into one new loan program that might have lower interest rate or longer payment plan to make the monthly cost more affordable. You also need to lower your monthly expenses."
RELATED: Will your relationship last? Your credit score may hold the answer
According to Edelman, your total indebtedness should not exceed 36 percent of your income. "To get out of debt, students should cut costs where they can," added Josuweit. "If renting an apartment, can they get a roommate or rent out a room? Are there side job opportunities available, such as freelancing, consulting or tutoring?"
He also said it's important to budget. "For example, if from their salaries they're able to live on what might be considered a budget — $30,000 per year — graduates can put more money towards paying down their debt."