If you're happy and you know it, you probably live in Louisiana. At least that's what "Unhappy Cities," a paper recently released by the U.S. National Bureau of Economic Research, indicates. Lafayette, Baton Rouge, Shreveport and Houma landed on the list of top 10 U.S. metropolitan areas with the highest reported happiness. No other state claimed more than one spot.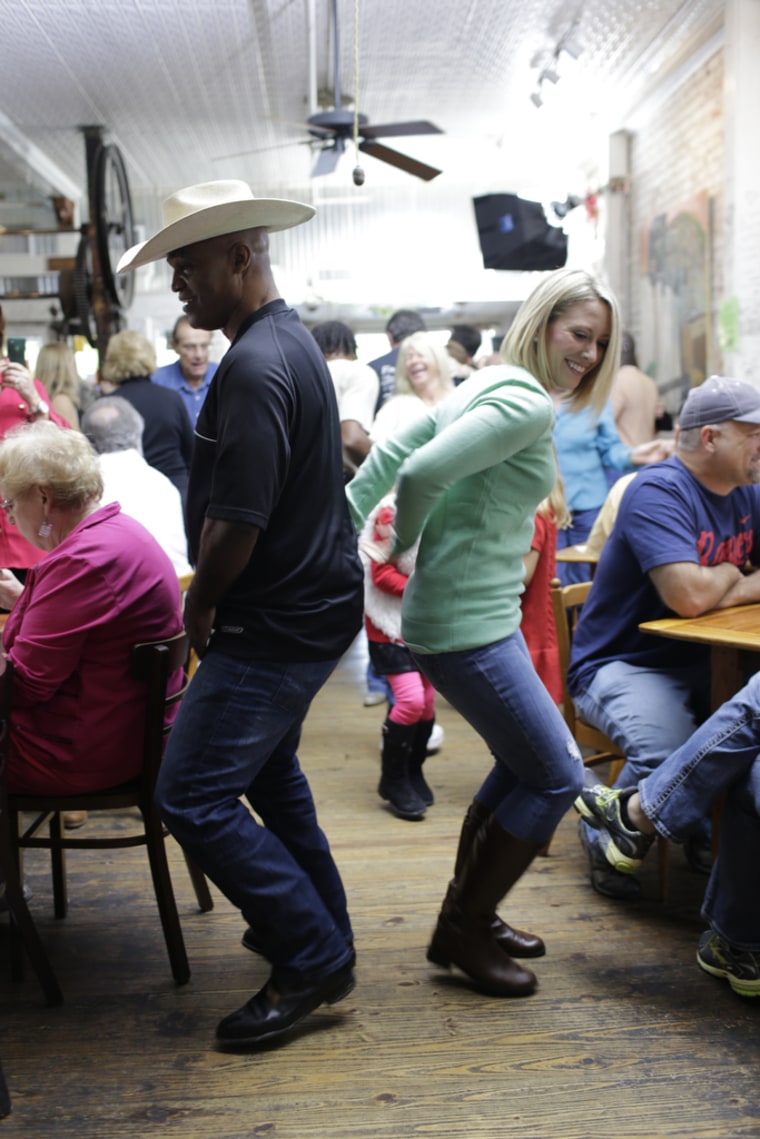 What are they drinking down there? Well, "a beer bottle is easy to dance with," says New Orleans resident Ian McNulty, author of "Louisiana Rambles." "It's sort of a cliche but Louisiana is a place where people love to have a good time," he told TODAY.com.
"Laissez les bons temps rouler (let the good times roll) is the unofficial motto of the state," adds David Gambrell, a musician raised in Baton Rouge who now lives in Louisville, Kentucky (among the report's 10 least happy cities). "The state of Louisiana has a serious commitment to fun."
Given Louisianians' passion for life, particularly food and music, Lieutenant Governor Jay Dardenne told TODAY.com he wasn't surprised by how the state fared in the ranking. "We have lots of passions, and we love to share them."

McNulty points to a unique foundation of history, family tradition and sense of place that fuels this zeal for fun, noting that the things that make people happy are tied to where they live, and are readily accessible. "You don't have to hire a band or get limos to feel like you've had a fabulous time in Louisiana," he says. "Sometimes all it takes is a dozen pounds of boiled crawfish, newspapers to spread it out on, and beer. … Very often when you're talking about having a good time in Louisiana it revolves around food. A lot of our food by its nature is celebratory. Nobody makes a gumbo for one."
And not only is food always on the table, McNulty says, but "there's usually a band playing somewhere. Music is everywhere."
That music, Gambrell says, "... gets into your body and resonates ... you have a physical connection with the people playing the music and those around you enjoying it."
People pour into the streets for Mardi Gras and other festivals brimming with food and music. Is it all that partying that makes Louisianians happy?
Maybe. But one common thread here is human connection. Happiness expert Sonja Lyubomirsky elaborates.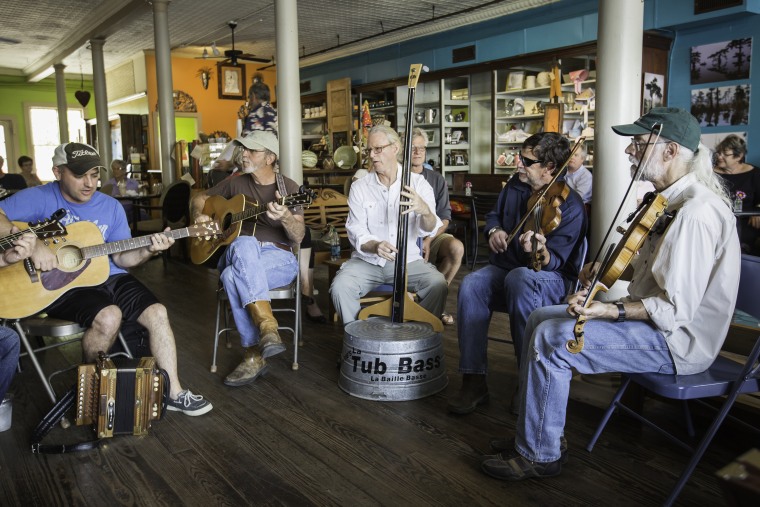 "Positive emotions are the hallmark of happiness. Anything we can do to increase bursts of positive emotion is going to contribute to happiness," she says. There are plenty of ways to do that – exercise and eating chocolate among them – but frequent celebrations in Louisiana offer ample opportunity.

However, "It's not necessarily the festival that makes you happy," Lyubomirsky notes. "... it's an excuse to get together with people and strengthen relationships."
While Lyubomirsky points out the study is correlational, not causal – meaning that going to Louisiana won't necessarily make you happy – perhaps there's something the rest of us can learn from the happy state.
And McNulty has a suggestion that covers all the bases.
"Find the things that are worth celebrating and sharing where you are, and build a good time around that."