Programming a computer from scratch is difficult for the average American to conceptualize, let alone accomplish. But as computing is now an integral part of industries from communication to health care, the skills of a programmer are more important than ever before.
Whether you have an idea for the next hit mobile app, or you just want a faster way to sort through a list of data, learning to code should be on your to-do list in 2016.
In recent years, several websites have been launched to teach people the basics of computer programming. One of the most popular is Codecademy, which has been used by more than 25 million students since it was founded in 2011.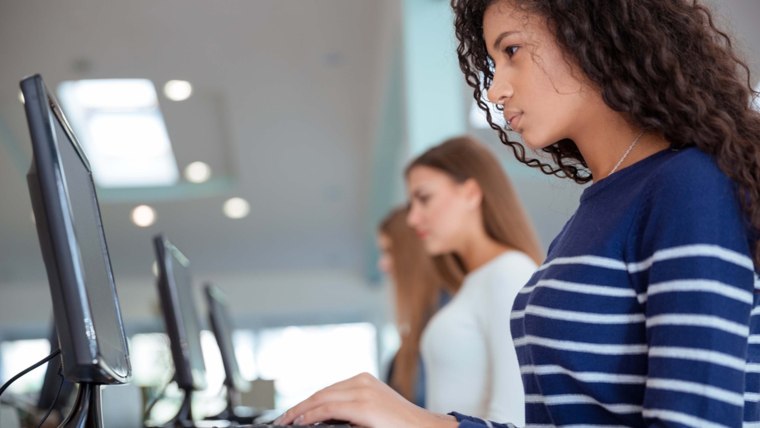 "Understanding how programming works is vital to being a worker in the 21st century," said Codecademy CEO and co-founder, Zach Sims. "It's a really great field in terms of employment prospects, and it's a really good way to learn a skill that will help you understand the world we live in."
RELATED: The best jobs for work-life balance: Data scientists, SEO managers and more
Computer programming, put simply, is the process of telling a computer what to do. Because a computer operates according to millions of lines of binary code, programming languages (such as Java and HTML) were invented so that people could input commands relatively fast and easily. But, while learning to insert a picture into a webpage using source code can be done in minutes, the art of coding can take years to master.
Codecademy offers courses on building apps and websites in multiple coding languages.
As opposed to the structured lessons and quizzes one might find in a computer-science classroom, Codecademy uses interactive courses in which students "learn by doing," Sims said. Users are responsible for implementing the coding they learn, earning points and badges along the way.
RELATED: Jobs with the best wage growth — and the worst
In 2013, a Codecademy student helped build Coffitivity, a website which plays the sounds of a crowded café to help users focus. The site was named one of Time Magazine's Top 50 websites of that year.
Another coding-education program aims to close the gender gap in computer science. Girls Who Code is a national nonprofit that seeks to educate girls in the fields of robotics, web design and app development. According to the website, 74 percent of girls in middle school express interest in science, technology, engineering and math, but less than one percent of high school girls choose computer science as their college major.
RELATED: Is the US ready for a 6-hour workday?
Between 2010 and 2020, computer and mathematical occupations are projected to add 778,300 new jobs, according to the U.S. Department of Labor. Along with the prospects of entering a burgeoning field, learning to code allows people to engage their brains in ways they normally wouldn't, enhancing skills from algebra to spelling.
As Apple co-founder Steve Jobs once said in an interview: "I think everybody in this country should learn how to program a computer… because it teaches you how to think."