Depending on how you look at it, the financial advisory industry has either a huge opportunity—or a huge problem.
In the next five years, private wealth is expected to grow from $14 trillion to $22 trillion. And women will control an estimated two-thirds of that money. But many investment advisers will never see a dime of it because they don't know how to attract, or retain, female clients.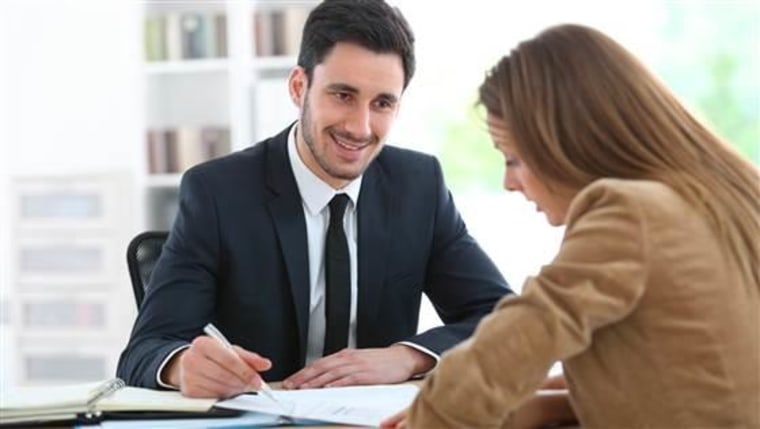 "Women represent a huge and growing opportunity," Eileen O'Connor, co-founder of Virginia-based Hemington Wealth Management, told attendees last week at TD Ameritrade's Advisor Conference. "[But] we're doing a horrible job working with women as a whole."
For as long as many advisory firms have been in business they have largely catered to men, perhaps because they were traditionally the family breadwinners and money managers. Those roles may be shifting in marriages now—an oft-cited 2013 Pew Research study found women were the breadwinners in 40 percent of households with kids—but the perception that advisers pay more attention to male clients has not.
And it's not unfounded. A study by Fidelity Investments found that even when couples interact with a financial adviser, men are still 58 percent more likely than women to be the primary contact. That may help explain why when male clients pass away, their widows are more likely than not to fire their advisers.
Seventy percent of women leave their advisers within a year of their husband's death, David Bach, author of "Smart Women Finish Rich" and vice chair of Edelman Financial, told attendees at the adviser conference. "In most cases we're still ignoring the wife," he said, " and that has to change."
Read More: The biggest financial threat women face
Slow progress
Reaching and retaining female clients is a challenge that has vexed the financial services industry for years. But progress has been slow.
Part of the problem is that there are so few women in the industry, said Shannon Eusey, president of Newport Beach, Calif.-based Beacon Pointe Advisors.
Only three in 10 advisers are women, according to a 2013 Insured Retirement Institute study, yet 70 percent of women seeking advisers say they would prefer to work with a woman.
Eusey and others note that, while female and male clients have similar goals, their approach to financial planning is different. Women tend to put more emphasis on empathy and education, and they may feel more comfortable working with other women who understand their needs. "Men are talking to women the way they talk to men, and that's not going to work," said Eusey, whose staff of more than 75 is nearly two-thirds female.
The industry does seem to be in agreement that if advisory firms are going to reach more women as clients, they're going to have to hire more of them as well. But despite efforts to recruit more women, the percentage of women in the industry has remained relatively flat over the last few years.
"We have a tough time getting the message out that this is actually a great career for women," said Cathy Curtis, a certified financial planner and head of Oakland, Calif.-based Curtis Financial Planning.
A report published last year by the Certified Financial Planners Board found that "a lack of awareness of, and misperceptions about financial planning and the CFP certification have the effect of diminishing the career's perceived value [for women], while the prospect of having to struggle with discrimination, bias and an unwelcoming environment increases costs of entry."
"Women don't know a lot about the profession and the different opportunities available," said Eusey, adding that many aren't even aware that wealth management is a career option.
Read More: What do women want? Financial advisors who get it
The irony
The irony, say female advisers, is that the financial advisory profession caters both to women's strengths and their need for flexible work schedules. "You need to be a great communicator, empathetic, a good listener," said Curtis. "And it's a job that can be really flexible, so there's a good work-life balance."
Can is the operative word though. Eusey, who has four children, says she typically works from home one day a week and tries to set an example from the top that work-life balance is important. And many independent advisers say the nature of their jobs allows them to work remotely and to enjoy more flexibility than a traditional 9-to-5 career. But a lot depends on the structure, culture and policies of their firm.
"You need to ask yourselves: How is your firm being run? Is it just about the statistics and the bottom line or are you creating an environment of joy and one with work-life balance?" asked Ric Edelman, the chairman and CEO of Edelman Financial Services, in a presentation to hundreds of investment advisers at TD Ameritrade's Advisor Conference.
"If you're going to attract women advisors you have to have an environment in which they can succeed," said Edelmen, adding that about 25 percent of the advisers at his firm are women and three of his four top performers are women.
"The fact is: It's really not hard to serve women well," he said—whether they're advisers or clients.