You're streaming "The Americans" and suddenly you get distracted ... who is that guy? Wasn't he on "The Truman Show?"
Don't worry, X-Ray can help with that. Amazon announced on Monday that the celebrity-identifying technology is now available on Fire TV and Fire TV Stick, the company's competitor to Roku and Apple TV.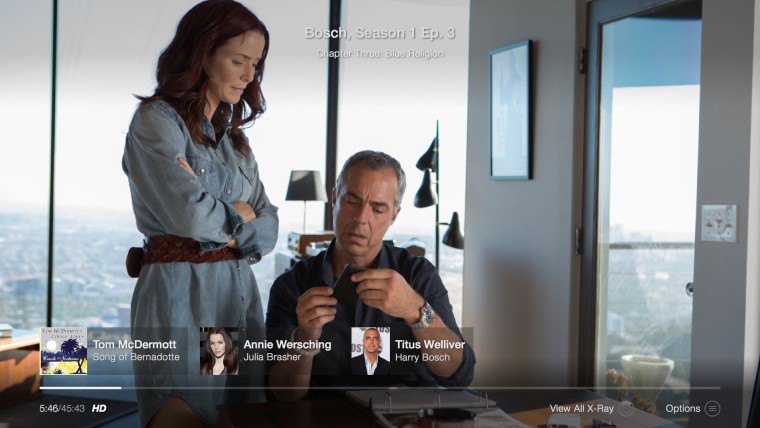 You might remember the Fire TV from those crazy commercials starring Gary Busey, who once appeared in "Predator 2" and "Universal Soldier II: Brothers in Arms," according to IMDB.
In fact, IMDB is the database X-Ray uses to identify the actors on the screen. It can also figure out which song is playing in the background. Whenever you are curious, all you need to do is pause the show you're watching, and the information will automatically show up on the screen.
"We've all been there: you're sitting on the couch, watching a favorite movie or TV show, and a familiar face enters the scene — but you can't for the life of you remember who he is, or what other movies he's been in," Peter Larsen, vice president of Amazon devices, said in a statement. "X-Ray solves this — it integrates the vast database of IMDB right into the viewing experience, so you can easily see trivia, actor information and soundtrack music behind TV shows and movies."
X-Ray will start appearing Monday on Fire TV devices through a free, over-the-air software update.