Black Friday is behind us, but that's just the beginning of the holiday shopping season. Cyber Monday is the main event!
This year consumers are expected to spend an estimated $3 billion online during the retail spectacular. But where should they spend it?
Well, there are plenty of digital doorbusters to choose from, and TODAY's Jean Chatzky has found some great ones.
Join TODAY's savvy shopping calendar and unlock a new holiday savings tip every day
Where to find the deals:
Want rake in a few household bargains while you get the best deal on gifts? Target is offering an unprecedented discount this Cyber Monday — 15 percent off everything site-wide with code CYBER15.
And to sweeten the already sweet deal, the retailer is offering 30 percent off apparel, shoes and accessories.
RELATED: You may want to add these items to your Cyber Monday shopping list
Kohls is another spot for footwear finds. They're offering 20 percent off with coupon code DEALSEEKER.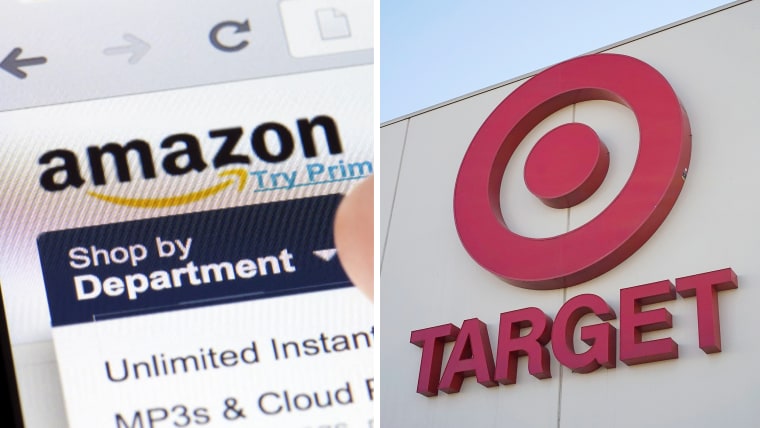 If you're looking to give the gift of appliances (or just update your own kitchen setup), Sears has the Kenmore Elite 5-quart stand mixer for $169 — down $279.99. You can score an extra 10 percent off with the code CYBER.
Popular kids offerings, like the Fisher Price Grow With Me Cook and Care Kitchen, and Hello Kitty Kitchen Café, are $49.99 — a $30 savings — at Toys R Us.
And if you looking for a leisure gift that keeps on giving, SeaWorld is selling annual passes for the theme park as a buy-one-get-one-free deal until midnight Cyber Monday.
RELATED: How tech is changing Black Friday and Cyber Monday
Of course, there are deals to be found all over the Internet Monday, and some started early.
Retail giant Amazon, who recently revealed what the future of Cyber Monday and more could look like with drone deliveries, kicked off its Cyber Monday celebration on Sunday.
With all the specials popping up throughout the day (and throughout the season), consumers are sure to welcome any help navigating those deals — and finding out which ones really are deals.
DON'T MISS: Cyber Monday steals: 5 bargains worth logging on for
Here's where to find that help:
Camelcamelcamel.com tracks Amazon prices (as well as third-party Amazon sellers) to show you the history of items you're interested in.
Slickdeals.net is devoted to daily deals and coupons, and it also allows you to price track for more than 50 retailers.
Want more help finding the best deals? Join our 35 Days of Holiday Savings calendar and unlock a new holiday savings tip every day.
But no matter where you shop online or what you shop for, remember the most important part of the process: Shop safe!
That means always using a credit card, rather than putting your bank balance on the line by shopping with a debit card.
And be sure to use a secure Internet connection — a public Wi-Fi connection could put your private information at risk.
Follow Ree Hines on Twitter.