It's a good time to be in the market for a new car – especially if you plan to finance the purchase, as nine out of 10 Americans do. Buyers with good credit can take advantage of some very low interest rates.
Rates for new and used car loans are at "their lowest point in the past few years," according to a new survey of 157 lenders by the website WalletHub. The average interest rate for new-car loans is currently 4.29 percent and 4.96 percent for used cars.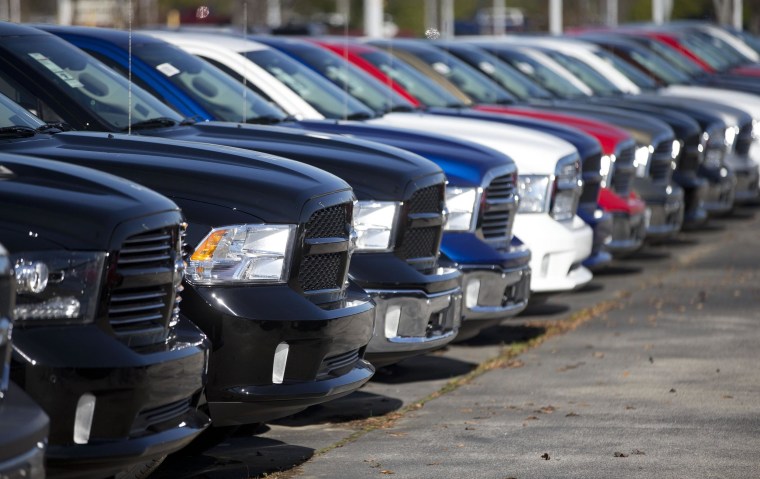 Their 2015 Auto Financing Report also found that interest rates vary greatly from lender to lender – so it really pays to shop for that money.
"People in the market for a new car should start their search for financing with the manufacturer," said WalletHub's Jill Gonzalez. "Car manufacturers are pumping out vehicles in record numbers and they're really pushing lower interest rates to stimulate sales."
WalletHub found that the average loan from the manufacturer is currently about 35 percent below the national average. Car loans at credit unions are 25 percent below average, national banks are roughly average and regional banks are 40 percent above average.
The manufacturers currently offering the lowest financing rates, based on this survey are: Nissan, Toyota and Chrysler.
Jack Gillis, author of The Car Book 2015, cautions buyers that the financing arranged through a dealer may be higher than what's offered from the manufacturer.
"Often the low interest rates advertised by dealers require extraordinarily high credit ratings and sometimes are accompanied by extra fees," Gillis told NBC News. "Before you talk financing with the dealer, check with your credit union and banks to see what they offer. It's the only way to know if the dealers' financing is a good deal."
Good credit is a real money saver
WalletHub reports that it will cost you about four-and-a-half times more to finance a car if you have fair credit rather than excellent credit. That translates into additional interest costs of about $5,500 for a five-year, $20,000 loan.
Someone with excellent credit can also get extremely low rates for used car loans now. The average rate for these loans dropped nearly 18 percent from last year, WalletHub reports.
"So a few months before you go shopping for a car, check your credit report," Gonzales said. "Make sure everything is in order and there are no errors that could affect your credit score and drive up that interest rate."
Car loans are also getting longer
As car prices have gone up, car loans have gotten longer. The average car loan in the U.S. is now 67.2 months – a record high and the average price paid for a new vehicle last year was $32,386, reports Edmunds.com.
"A longer loan will lower the monthly payment, but you will be 'upside down' in that loan longer," noted Gerri Detweiler, director of consumer education at Credit.com. "So if you need to sell the car or something happens to it – maybe it's totaled in an accident – you could owe more than it's worth."
A longer loan also drives up the cost of financing that vehicle because you're borrowing the money longer. The experts at Consumer Reports Autos point out that extended loans also tend to have higher interest rates. Their advice: limit your loan to about 48 months.
Herb Weisbaum is The ConsumerMan. Follow him on Facebook and Twitteror visit The ConsumerMan website.