We all love the treasure-hunting thrill of finding bargains at the dollar store. But did you know you can save even more with coupons or by shopping online? We asked money-saving experts for their tips on saving, finding the best stuff and avoiding junk.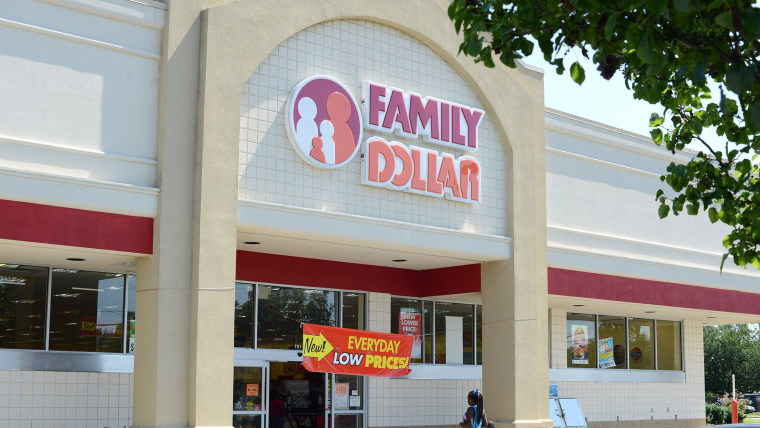 Use coupons
Dollar General, Family Dollar and Dollar Tree accept manufacturer coupons and offer their own coupons in weekly flyers. Dollar General prints coupons on cash register receipts that give $5 off $25 in total purchases the following Saturday. Looking for one place to find all the best dollar store deals? Coupon Mom blogger Stephanie Nelson shares a weekly list of coupons you can use in 60 stores, including dollar stores, for free or heavily reduced merchandise. 

Shop online
Most of us don't think to shop dollar stores online but it makes it easy to see what's available and to find weekly specials and coupons. Dollar General saves the coupons you choose and organizes them for you, if you agree to share your phone number. During check-out, coupons are automatically applied to your order after you enter your number.
If you're buying something like party favors or gift bags in bulk, online shopping makes things easier. Dollar General offers free in-store pick up for online orders and free home delivery for orders of $40 or more. Family Dollar has in-store pick up only and Dollar Tree offers both free in-store pick up and home delivery via UPS.

Be cautious when buying storage containers
"If you can find storage containers (except those meant for food) at the dollar store, grab them," says organizational expert Barbara Reich. If you want to have it all match, make sure to buy enough since stock changes with time and use them to store things like hats, gloves, scarves and batteries. The big caveat: Unless it's clear that the containers are BPA-free, don't use these containers to store food. To be sure, check the bottom of the container. If there's a triangle with either a 1, 2 or 4 in it, these containers are BPA-free.

Always calculate the cost per unit
Name-brand manufacturers often produce packages with smaller quantities dedicated for sale at dollar stores. To find the best deal, calculate cost per unit or ounce and not just the cost per item. To figure out the unit cost, divide the total cost per item by the number of ounces/pounds/inches/feet in the item. If waxed paper costs $1 for 25 feet, divide 1.00 by 25 to find the cost per foot is 4 cents.

Stay away from knives
"When it comes to knives, dollar store knives are a big no-no since they won't be sharp," says Andrea Woroch, nationally recognized money and saving expert. "Dull knives can be dangerous plus they won't get the job done."

If it's not a name-brand battery, don't buy it
Dollar stores sell a wide range of batteries from name-brand lithium to off-brand carbon-zinc. Here's what you should know, according to Andrea Woroch: Name-brand lithium batteries are a better bet when it comes to quality. Carbon-zinc batteries are less efficient and have a shorter shelf life, she says. And no-name brand batteries may be prone to leakage, Woroch adds.

Most toys are a waste of money but there are some that are a good deal
If you're looking for a toy your child will use repeatedly, Reich recommends skipping the dollar store. "They will clutter your house and end up at the bottom of the toy box," she says. There are exceptions, though. Seasonal toys like pool noodles, beach pails and shovels are always a good buy at dollar stores, she says. The same goes for coloring books, crayons or other art supplies that'll keep kids busy on a long car trip.

Steer clear of HDMI cords and power strips
"When dealing with electronics, it's best to skip the dollar store and purchase from an electronics retailer," warns Woroch. "Whether buying from a dollar store or another retail outlet, always look for the UL mark to be sure the product meets safety standards." Check out monoprice.com for a good deal on cables and other electronics. 

Craft and holiday goodies are usually a good deal
"Frames, poster board, wrapping paper, silk flowers, glue, crayons, markers, pipe cleaners - it's all there," says Reich. "You can also be creative since items are so inexpensive. Maybe a child's doll comes with little shoes that would be perfect to glue on a frame. Plus dollar store containers and trays are great for keeping craft materials organized."

Seasonal decorations like candles, centerpieces, tablecloths and wall hangings are also an inexpensive way to spruce up your space during the holidays, says David Bakke of MoneyCrashers.com.