Have you ever fantasized about lounging poolside while waiting for a flight to take off? Or wished you could be watching a flat-screen TV instead of the tiny monitor at the gate?
Now, thanks to an upcoming terminal at the John F. Kennedy International Airport in New York, you can make these dreams come true for someone special in your life: your pet.
Scheduled to open in 2016, the Ark at JFK will be the first of its kind in the world, containing both a pet resort and a USDA-approved facility for the quarantine and import and export of animals.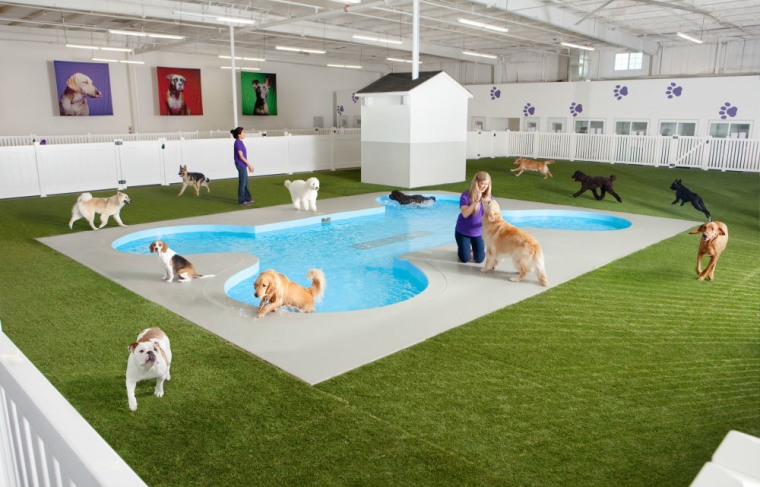 Like the inspiration for its name, the Ark will be open to all species, from horses and cattle to exotics such as penguins and big cats.
RELATED: 6 ways to make sure your furry friends fly safely
"We could take in a lion, if it comes our way," said John Cuticelli, founder of the Ark at JFK and Chairman of Racebrook, developer of the $48 million terminal. "We have to be ready to take any animal."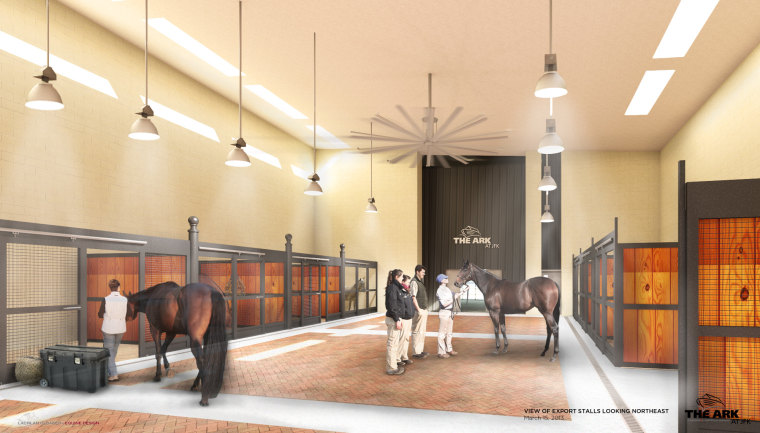 But unlike the Biblical boat, the terminal won't be marching animals in two by two. Its 178,000 square feet of space will be able to hold 186 cattle, 76 horses, and up to 200 cats and dogs. Its facilities include two sets of stables, an aviary, a veterinary clinic and an outpost of pet hotel Paradise 4 Paws.
Paradise 4 Paws is "better than any [other] one I've seen in the world, and I've been all over the world looking," Cuticelli said of the pet resort.
RELATED: New technology to pamper your pet
Catering to dogs and cats for daycare as well as overnight stays, Paradise 4 Paws offers luxury services such as indoor pools, massages and a "gated community of bungalows," according to its website.
However, the Ark's founder stressed that the terminal is about more than high-quality amenities for animals; it's about filling a need that airports have traditionally overlooked.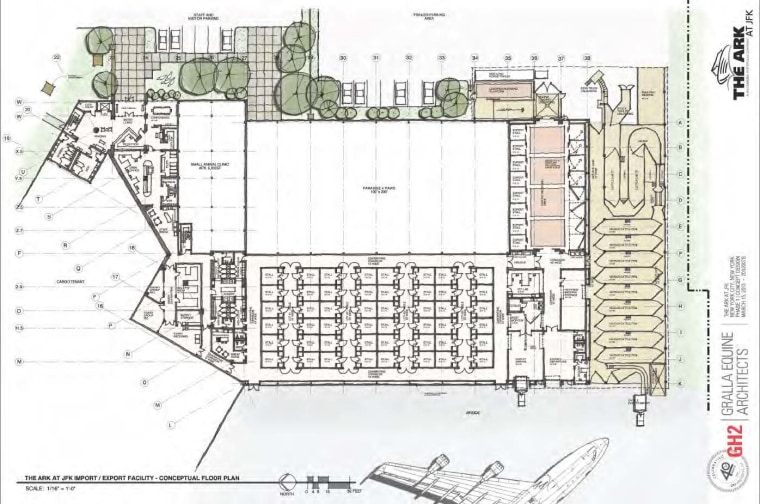 During the year he spent traveling the world to research the terminal, "I saw all of the various makeshift services that were offered," Cuticelli said. It "really haunted me."
In May 2015 alone, five animals died and eight were injured during air travel in the U.S., underscoring the current dangers for pets.
"Right now, when a companion animal comes into the airport, they go to the baggage claim," Cuticelli explained. "It's like they're all secondary thoughts."
RELATED: How to take better photos of your pet in 9 simple steps
The Ark will give pets a warmer reception and will be ready to treat them for any side effects of flying, such as heatstroke. And if a pet's flight is delayed, there will be a comfortable airside lounge for them to wait in.
Better yet, the terminal will take pets through security, so goodbye, grumpy cats in carriers hissing their way through the TSA line. Owners can expect that security screenings, as well as any quarantine for incoming pets, will be "handled more elegantly and more efficiently," said Cuticelli.
In fact, he added, the Ark's goal is for passengers with pets to pass through the airport "just as if they were traveling normally."