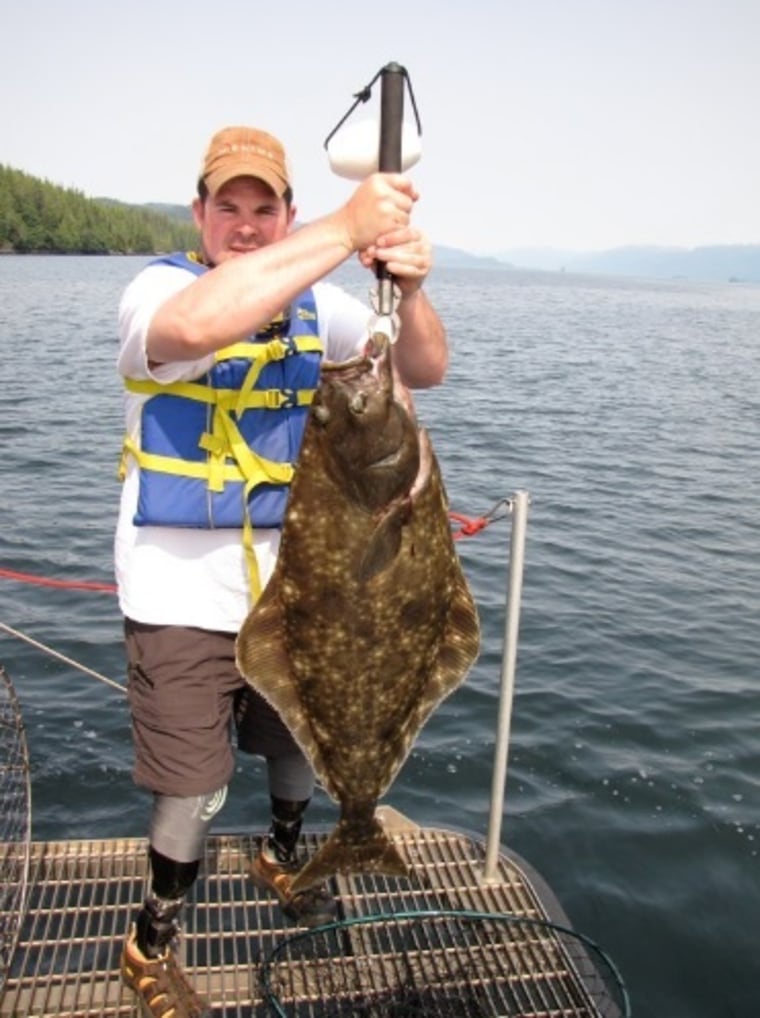 When Garry Morfit starts planning his annual summer vacation, he reaches out to his friends at Project Healing Waters Fly Fishing, just as he has every summer since 2007.

That's when he first invited two wounded warriors aboard "Hot Ruddered Bum," his 42-foot fishing boat, for a 10-day fly-fishing excursion.
"As a Vietnam vet, we didn't get a whole lot of respect when we returned to the states," said Morfit of Hilton Head, South Carolina. "Reaching out to the wounded soldiers seemed to be a great way to say thank you for their service and sacrifices."
It's a trend known a patrio-tourism — spending part of your summer vacation giving back to the military community. Just 0.5 percent of the American public has served in the military since 9/11, and many service members feel the general public doesn't understand them, according to Pew Research Center.  
With summer vacations in full swing — American Express Spending & Saving Tracker reports that 75 percent of Americans are planning a summer sojourn — some civilians may want to take a cue from Morfit and add a dash of red, white and blue to their vacay. Thankfully, it doesn't require a fancy fishing boat, said Blayne Smith, executive director for Team Red, White and Blue, which works to connect America's veterans to their community through social and physical activity. 
Attending a Team Red, White and Blue group run, yoga workshop or rock climbing outing is a sweaty but worthwhile step toward bridging that military-civilian divide, Smith said.
"The more we can get veterans and civilians together to share common experiences, the greater appreciation we will have for each other," said Smith, who encourages travelers to check Team RWB's Facebook page for weekly events in one of 110 cities or email a chapter captain and suggest an activity. Smith always brings his two boys on "missions" and hopes other families will follow his lead.
Team RWB and other nonprofits, like Team River Runner, which provides veterans with opportunities to find healing through whitewater rafting or other paddling sports, rely on local chapter leaders who tailor events to their community. Bonus: There are a bevy of opportunities in hundreds of cities for vacationers interested in spending an afternoon volunteering.
Rather than partying during school breaks, Western Carolina University student Aaron Marshall chose chainsaw duty and volunteered with Team Rubicon, a nonprofit that taps into skills of veterans and deploys emergency response teams to disaster zones. Marshall earned a reputation for hard work and grit, and it paid off. This summer, Marshall's working with the organization in a paid role.
"As a civilian, I'm getting to better understand veterans," said Marshall. "And I'm learning every day about true leadership and sacrifice."
If adrenaline isn't your thing, check and see if one of the 64 Fisher Houses, a home away from home for families of patients receiving medical care at major military and VA medical centers, are located near your vacation spot. David Coker, president of Fisher House Foundation, recommends reaching out to the individual Fisher House, "unique in the community they serve," to see what's on their wish list. Supplies of toiletries, reading material or DVDs often need refreshing. Green thumbs can plant bulbs or perennials to make the temporary residences feel even more welcoming.
Staycationers can get in on the patriotic action, too. Northern Virginia residents Sheila Stevens, her husband Mark, a Navy officer, and their son Zach, 17, recently spent a day at the WWII Memorial with Honor Flight veterans.
"It was so humbling," said Stevens — so much so that she's keeping an eye on the Honor Flight Network schedule and plans on meeting another cohort of vets, who are flown by volunteer pilots from all over the nation to visit their national memorials.
"One man stood up out of his wheelchair and saluted my husband," said Stevens. "It really made an impact on my son."
"We overlook the power of being involved and getting to know people," said Smith. ""That's what makes the difference."