Wipe the butter off your thumbs, it's time to play video games with Paula Deen.
The former Food Network star launched her own mobile app, "Paula Deen's Recipe Quest," this week for the iPhone and iPad.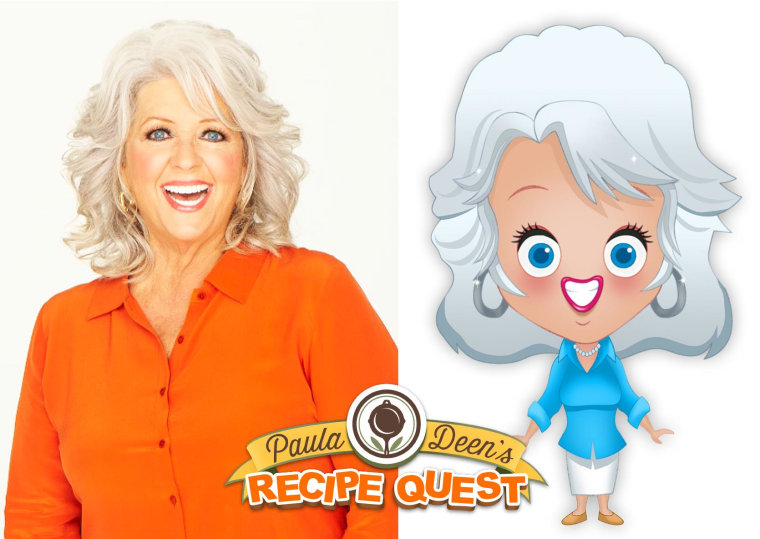 Think of it like "Candy Crush," except instead of matching pieces of candy, you put together marginally healthier ingredients like butter and more butter. The reward for completing each level is a Paula Deen recipe.
"I am a gamer at heart and never leave my home without my iPad," Deen said in a press release. "'Paula Deen's Recipe Quest' is an incredible and one-of-a-kind game that will allow y'all to cook up a storm with me while solving exciting puzzles."
There is even the chance to win real-life prizes, like an appearance alongside the celebrity chef on the Paula Deen Network, the online cooking channel she started after the Food Network canceled her show. She made headlines in 2013 after admitting in a lawsuit deposition to using a racial slur.
Mobile games have proven to be serious money-makers for some celebrities. Kim Kardashian is raking in the cash from "Kim Kardashian: Hollywood," which made $43 million in three months last year.
Like Kardashian's game, "Paula Deen's Recipe Quest" will be free to download but will offer in-game purchases. It's available for iOS now and will come out for Android on Monday. Deep-frying your iPhone while playing is — while physically possible — not recommended.
This story was originally published on March 13 at 2:27 p.m.