Offering fans a chance to "become a real wizard," a Kickstarter project plans to make and distribute a smartphone-compatible Maguss Wand that lets users play games and cast "spells" like Harry Potter.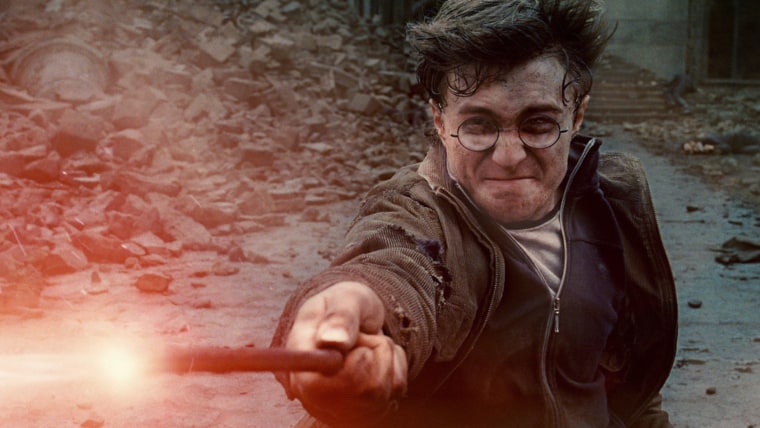 "Since I was a kid, I've been passionate about role-playing games, wizards and fantasy," Maguss founder Ondrej Tokar says in a video posted to the campaign's Kickstarter page. "And I wondered if I could bring some of those magical elements to real life."
RELATED: Harry Potter cast gets 'Friends' treatment
That's when he said he got the idea for the interactive Maguss Wand, which "allows you and your friends to become wizards, by using a special device within the wand to cast 'spells' at your opponents." According to the video, users receive a phone notification that they've been challenged to a battle, and a corresponding app tracks which "spells" each player has cast.
A computer chip inside the wand translates unique movements into different "spells," sends signals to an opponent's wearable receiver, which transmits that information to the app, according to Maguss engineer Bruno Ferreira.
RELATED: J.K. Rowling announces 'Harry Potter and the Cursed Child' will hit London stage
Although Tokar and Ferreira have created a prototype, they launched the crowd-sourcing campaign in an effort to mass-produce it for fans. If the goal is reached, Maguss Wand delivery is slated for December. About $7,000 of the $66,191 fundraising goal had been pledged as of Wednesday afternoon.
Follow TODAY.com writer Chris Serico on Twitter.