Branding expert Martin Lindstrom shows how a business turn-around is not only possible, but completely do-able in a very compressed timeframe. Watch him in action in TODAY's "Main Street Makeover" series.
More than 100,000 small businesses close their doors every year in the United States. Stiff online competition, fallout from the financial crisis and unlimited choices mean that shop owners need to think differently if they want to survive in today's complex marketplace.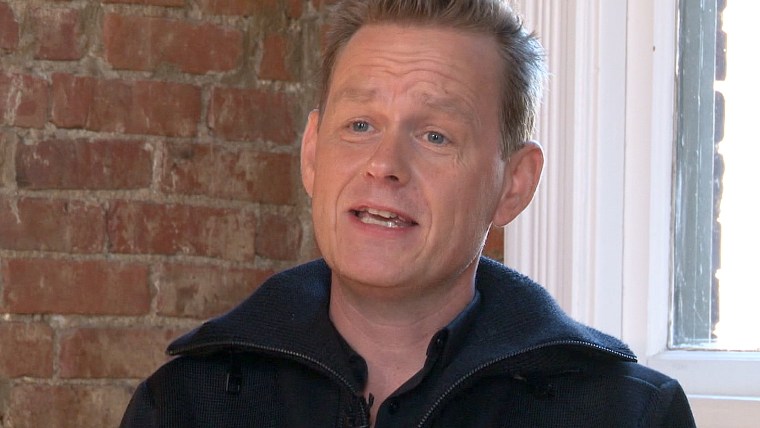 To find out if you're at risk, take a look at these three "Rules of 5." These apply to conventional retailers, not food and beverage outlets.
How many times per week do your customers refer back to your window display? Fewer than five? There's an issue.

How much time does your customer spend in your store? Less than 5 minutes? There's a problem.

And lastly, how many of your customers recommend you to their friends and family? Yes guessed it. Less than five? You have a serious problem.

Each factor is a solid predictor of your businesses success or failure.
My research shows:
Amazing window displays can nearly double your revenue.

For every minute you extend the time a customer spends in your store, they spend another 1 percent. Give them 20 minutes worth of reasons to linger and sales go upwards of 20 percent. That's a lot of money.

And every time a customer recommends your store, they spend, on average, an extra 10 percent.

So, what does it take to address the Rules of 5 and come out on top?
Engage in your surroundings and not just social media. I'm talking about real physical interaction. Remember, the only advantage brick-and-mortar stores have over online stores is that patrons can touch, taste, see and feel their surroundings. Leave discount prices and unlimited offers to the online world. Your point of differentiation is to create interactions and experiences that would be impossible online.

As for social media — don't get me wrong, I don't hate it — but it's pointless unless you have something to say. And guess what? Once you start reaching out to the local community: schools, churches, community centers, senior centers, you'll have something to say.

Branding and advertising doesn't have to cost a fortune. The best ideas are free. Don't be afraid to think big. Even crazy!

Would you want to shop in your store? If the answer is even maybe, sweat equity goes a long way. Paint, clean and organize. No one wants to come back if they wanted to leave in the first place.

Ask for help. Every community has untapped resources. Local organizations and people with talents you might not even know about. Don't be afraid to admit you need help.

The takeaway? If you happen to fail my Rules of 5, don't despair. Consider what your real strengths are and identify what you can do to differentiate your store from the competition.  
If you want to learn more about how to turn around your business, check out MartinLindstrom.com.