One of the best surprises that comes from losing weight is the way a person's whole look can change. But it can take weeks, months — years! — to see that change, and often it's so gradual it's hard to see the results.
Enter Visualize You, a new app that can give users a sense of what they'll look like once they take off the weight. Released Thursday, the app has a free and paid ($1.99) version that will transform a photo of the person trying to lose weight into their new, slimmed-down model.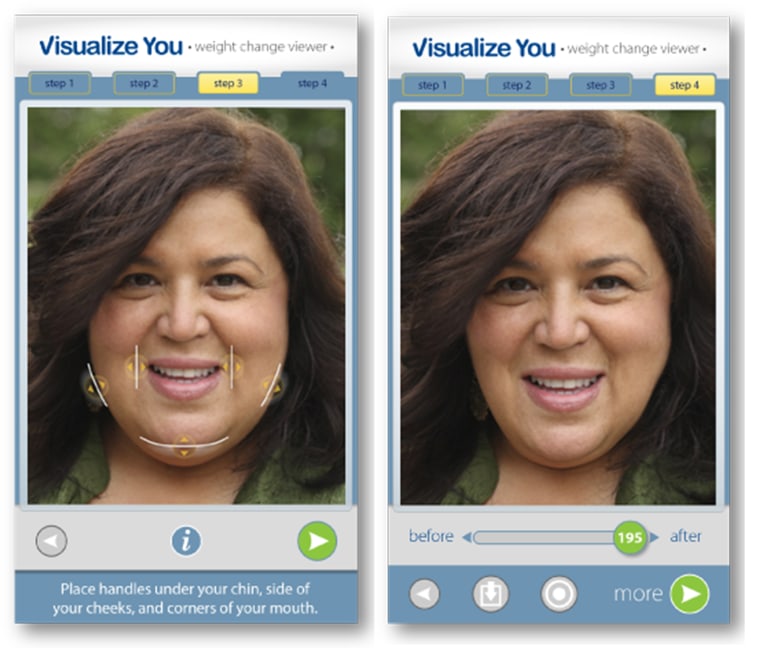 For fun, it can also show you what your image would look like with another 20 pounds on, which might be another kind of inspiration all of its own.
According to Visualize You's website, the app uses a 3-D model engine "and weight change algorithms developed and confirmed by weight change experts" to create the image.