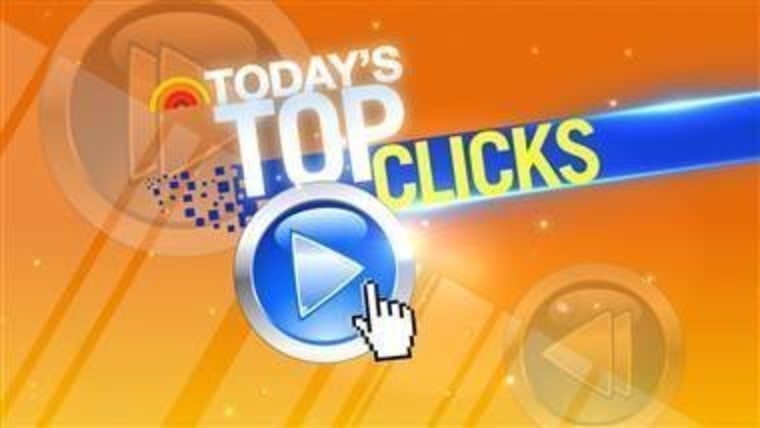 You saw them all on TODAY this week (wait, you didn't? Get watching!). Now, decide which one made you cringe, clap and just plain LOL the most.
The puppy who can't catch has won for the fourth consecutive week, holding the Top Clicks crown for more than a month. This week, a sassy baby, Ellen DeGeneres meeting her match and a TV anchor's on-air flub all look to try to steal away the title.
Which video is your favorite? Vote below!
1. 'Worry about yourself'
2. TV anchor blooper
3. Ellen meets ellen
**Last week's winner**
4. Dog who can't catch