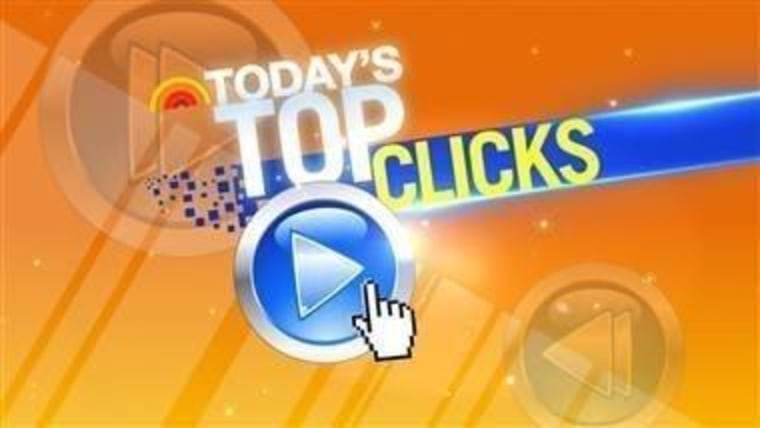 You saw them all on TODAY (wait, you didn't? Get watching!). Now, decide which one made you cringe, clap and just plain LOL the most.
A baby's "Gangnam Style" wake-up call took the viral crown last week, but it faces some stiff competition heading into week two. Between a little boy's attempt at lying about his morning snack, an ambitious bird and a memorable final "Jeopardy" answer, the dancing baby has her work cut out for her this week.
Who will take the top crown this week?
1. The boy who lied about eating sprinkles
2. 'Jeopardy' player plays it cool
3. Giant condor interrupts hockey game
**Last week's winner**

4. Baby wakes up 'Gangnam style'

This poll is now closed. The results are listed below:
The boy who lied about eating sprinkles – 16 percent
'Jeopardy' player plays it cool – 23 percent
Giant condor interrupts hockey game – 16 percent
Baby wakes up 'Gangnam style' – 45 percent
More on TODAY.com:
Viral video vote: Parking payback, trick-shooting toddler, more
Kid president, an Oscar dream, more
Grandma's big news, drive-thru rapper, more