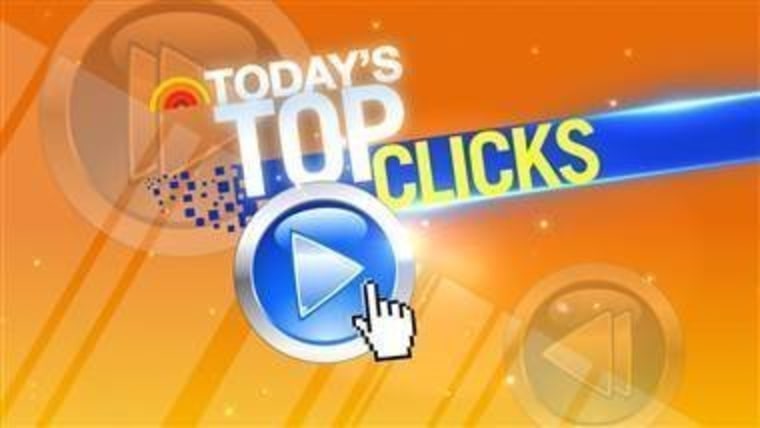 You saw these viral videos all on TODAY (wait, you didn't? Get watching!). Now, decide which one made you cringe, clap and just plain LOL the most.
The 'Gangnam baby' is shattering Top Clicks records, winning for a fourth week in a row. This week, a sleeping dog channeling its inner Donald Duck, a college freshman rocking out with the piano man and a half-court shot all hope to take down the viral heavyweight.
Is this the week baby Amaya loses her Top Clicks crown? Vote below!
1. A Billy Joel dream come true
2. Snoring dog
3. Basketball hit-and-miss
**Last week's winner**
4. Baby wakes up 'Gangnam style'