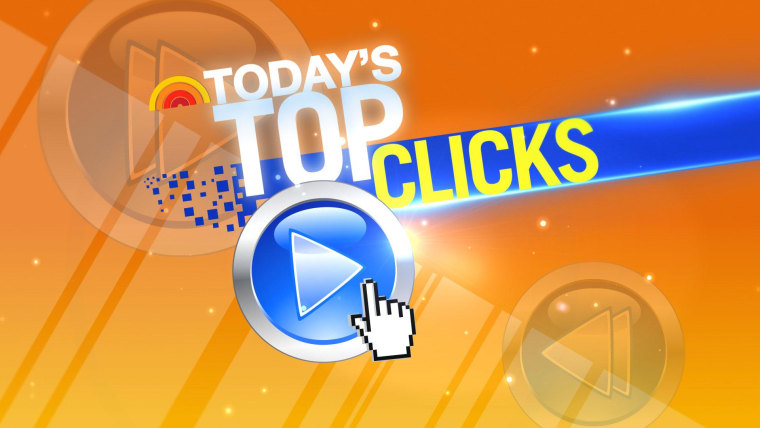 You saw them all on TODAY (wait, you didn't? Get watching!). Now, decide which one made you cringe, clap and just plain LOL the most.
Not much of a surprise: Cats are popular on the Internet.
A clip of a street-smart kitty was our viewers' favorite viral video last week. It now faces off against three new competitors for the title of TODAY's Top Click.
1. Grandma-to-be gets good news
2. Runner is friendly competition
3. Wendy's drive-thru rap
*Last week's winner*
4. Smart cat masters shell game
This poll is now closed. The results are listed below:
Grandma-to-be gets great news – 11 percent
Runner is friendly competition – 16 percent
Wendy's drive-thru rap – 46 percent
Smart cat masters shell game – 27 percent
More on TODAY.com:
Baby steals the show, cat wins shell game, more
Dad's dance moves, wedding crashers, more