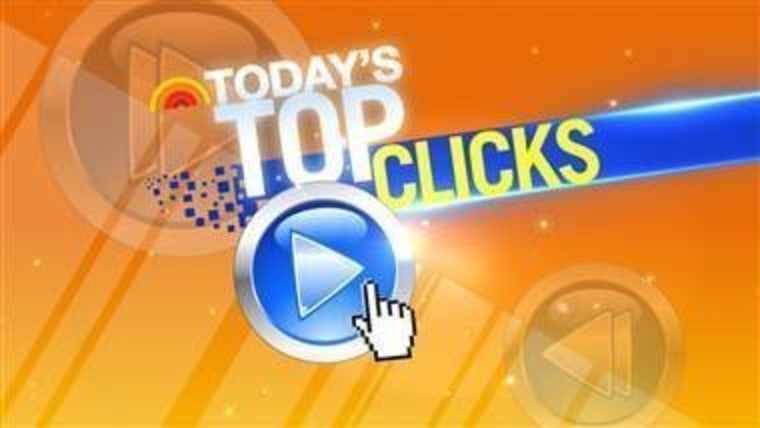 You saw them all on TODAY (wait, you didn't? Get watching!). Now, decide which one made you cringe, clap and just plain LOL the most.
Which dad will be named "Father of the Week"?
The viral star of "I'm a Daddy and I Know It" faces off against a guy who gives his daughter the perfect ponytail (using a vacuum cleaner) and the singer who's dancing kid shines on stage. But those three could face defeat by this week's heavyweight: the cat video.
1. Baby steals the show
2. Daddy's perfect ponytail
3. Smart cat masters shell game
*Last week's winner*
4. "I'm A Daddy And I Know It"

This poll is now closed. The results are listed below:
Baby steals the show – 26 percent
Daddy's perfect ponytail – 7 percent
Cat masters shell game – 37 percent
'I'm a Daddy and I Know It' – 30 percent

More TODAY's Top Clicks:
Dad's dance moves, wedding crashers, more
Rose Parade surprise, tot rides a Roomba, more