At a very successful business with a stellar 112-year heritage, you might think there's nothing too new under the sun. But at Utah Woolen Mills in Salt Lake City, company president B.J. Stringham knows there's nothing like looking good to help people feel great about themselves — especially if they've been having a rough time.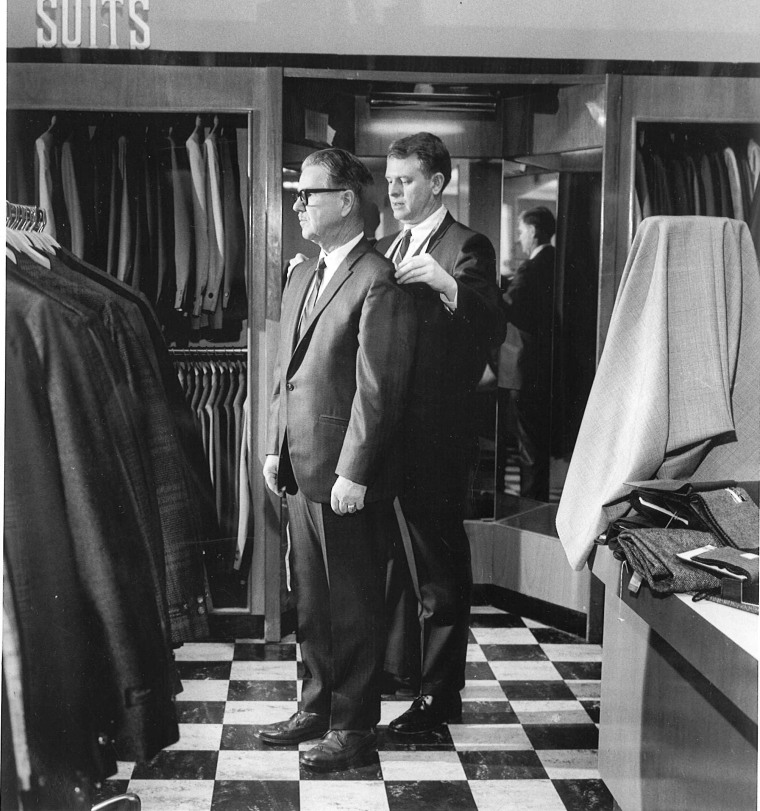 If clothes make the man or the woman, then the elegant store on South Temple is making a lot of people feel like they can take on the world — and a new career. Starting Jan. 1, Stringham and his family — which includes brother Brandon, CFO, and dad Bart, chairman — have been giving away a suit for every one they sell. Their philanthropic effort is called "Suited for Good," and the snappy duds are destined for people on the path to gainful employment but who just need a little boost.
RELATED: Dressing up for work makes you think like a leader
Stringham cites a proverb that helps guide his mission: "Give a man a fish, and you feed him for a day; show him how to catch fish, and you feed him for a lifetime."
"We're not trying to just find people who are homeless and put them in suits," he told TODAY. "That doesn't really change things. But for someone who's been down on their luck, maybe lost a job, had an illness or just couldn't pay a mortgage or their college bills, this can really help."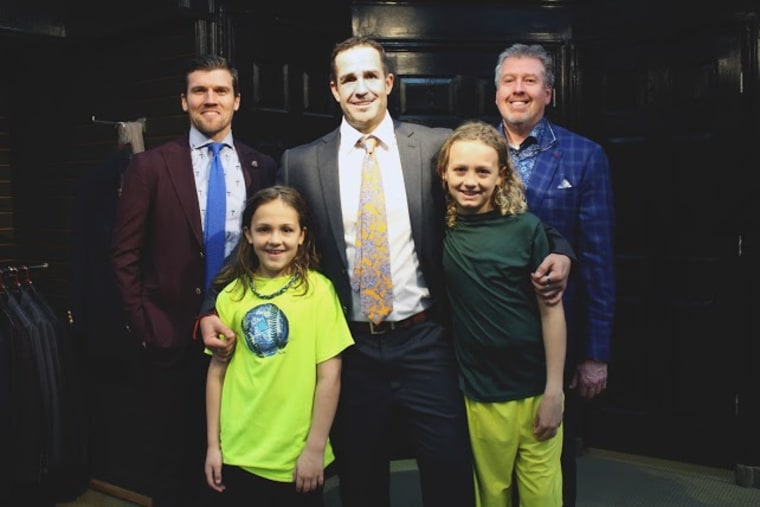 For this store, it's about "paying it forward." Those whom the store helps don't just get a suit. They get what goes with it — shirt, tie, belt, shoes and socks. They even get tips for successful interviewing.
"There's something about adjusting that tie, putting that jacket on and getting the 'power look' in the mirror," B.J. Stringham said. "A person can feel like they can do anything."
RELATED: Can you answer these 27 tough (and bizarre) job interview questions?
It's all conveyed in the fitting experience, "and we fit them just like we fit the person paying $8,000 for a suit," he said. "We even say, 'Don't button that second button' to look your best."
Working closely with the business community, civic organizations, the church and word-of-mouth "nominations," Stringham and his family have devised a thorough and fair system for considering candidates, he said. Those interested in the program can also go to the company's website and apply with a personal introduction, a story of how they've overcome obstacles, and how they, in turn, will "pay it forward."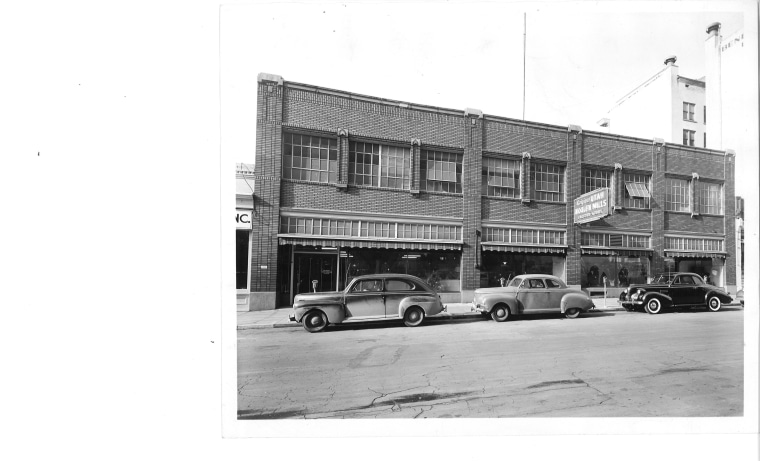 Stringham told NBC's Joe Fryer of NBC Nightly News that for a person looking for a job, wearing a nice suit is "a chance to shine and to not be worried about what people think about them. But rather (they can) be able to put their best foot forward and have confidence that who they are is good enough for what they want to do."
RELATED: 12-year-old girl collects piles of coats for the homeless using her little red wagon
One of the store's first recipients had an interview on a Monday, and got a job on Tuesday, Stringham said. That applicant had sent 108 resumes and finally succeeded, thanks in no small part to the suit and a newfound feeling of enhanced self-esteem.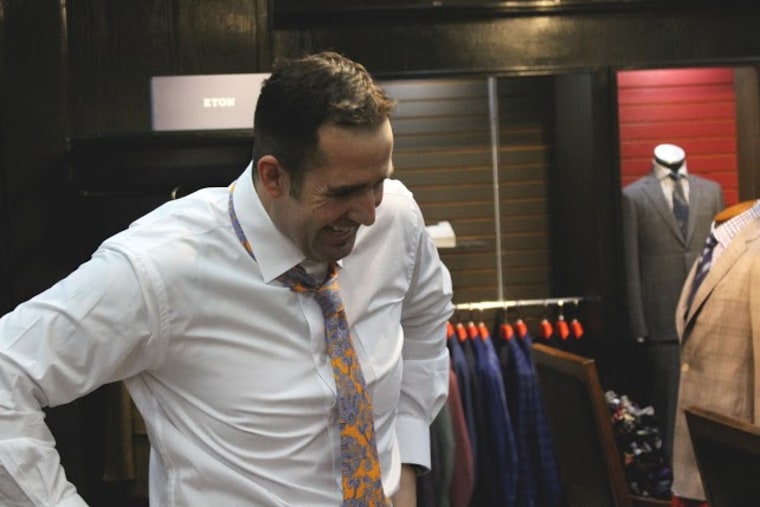 "I just needed that motivational push and this was it," Craig Carter told TODAY about his suit from Utah Woolen Mills. The 37-year-old single father of two boys, ages 9 and 11, he received an email from a friend telling him about the suit program.
The former digital campaign strategist lost his job last October, and then he lost the house he'd been renting — two weeks before Christmas. "When you hit rock bottom, it's hard to get your traction and footing back," he said. He and the kids even lived in their car, but just recently Carter hinted that the living situation has already changed for the better.
RELATED: Here are the 50 best jobs in America
"The suit symbolizes hope to me and is a reminder of where I've been in the past," Carter said. "Where I was became a temporary rut. I want to make the most of this opportunity and to thank everyone involved with this process — they've been incredible."
Carter also has a strong background in the fitness industry, and says he's open to options and has hit the ground running. "I'm ready to work and want to say it makes me swell with pride to share my story," he said.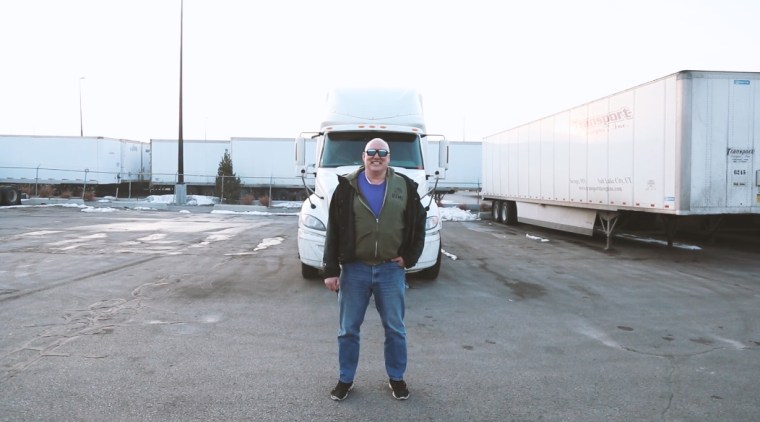 Former Marine Jon Boss, 54, drives a truck now, "but I'm looking for something better," he told TODAY. Maybe it was a combination of a divorce, depression and life's low blows — like having his house foreclosed on and going through a bankruptcy — but things haven't been easy for years. He's been homeless since 2013 and sleeps in his semitruck when he has to.
RELATED: How this woman funded her record-breaking trip to every country in the world
With a bachelor's in business administration and skills in production, warehousing and construction, he's also been a project manager and logistics officer. Now, looking smart and stylish, he's ready to rebuild his career and his life. He's also newly married and has three sons, ages 17, 19 and 21, from his previous marriage.
Boss told Fryer that recently he took an application to a prospective employer but looked at the other applicants and got embarrassed, then sheepishly left without doing anything. "I know that's important when you do an interview," he said, "that you've gotta look one step above the position you're applying for and walking in with slacks and a nice shirt isn't as impressive as a really amazing suit."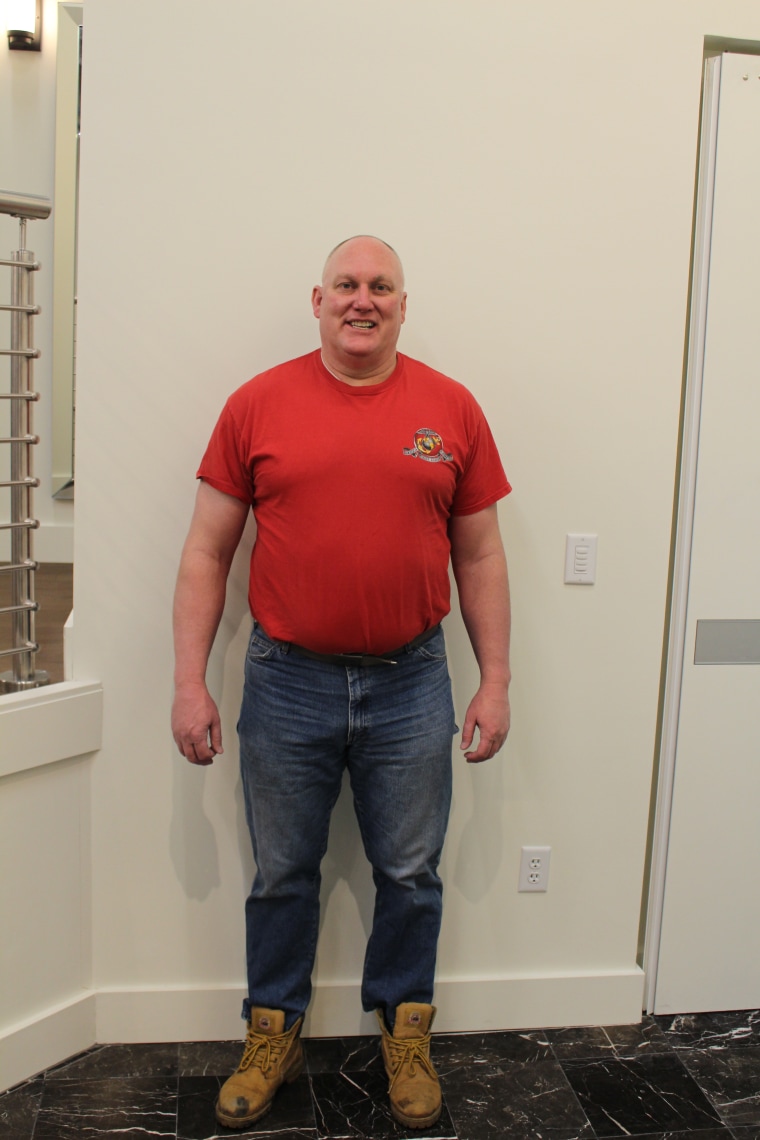 His bishop told him about the suit program and he applied. "Rebuilding life has been a bit of a challenge, but this has certainly helped. I'm still in shock about it," Boss said.
"As a Marine, you learn to adapt and overcome," he said. "I'm eager to find the right company now and (am) willing to train to become proficient in another field. The future looks good."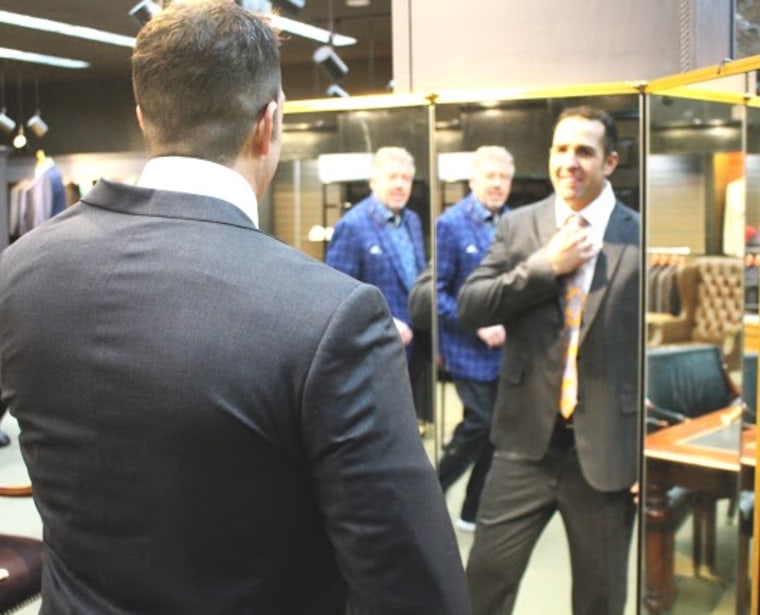 Utah Woolen Mills stays in contact with local nonprofit organizations to follow up on candidates' progress. The store also has a "Suited for Good" YouTube channel that will spotlight recipients throughout the year.