If you watch "The Tonight Show" with Jimmy Fallon, you know there are some pretty ridiculous hashtags out there. In 2014, Twitter users showed that they can get serious too. 
While the top global hashtag was #WorldCup, the next two revolved around current events: the protests in Ferguson, Missouri, over the police shooting of teenager Michael Brown and the military conflict in Ukraine. Here are the top nine, ranked by how many times the hashtags had been used. 
#WorldCup - 21.6 million 

#Ferguson - 16.8 million

#Ukraine - 9.1 million

#ISIS - 4.9 million

#Icebucketchallege - 4.6 million

#MH17 - 4.5 million

#BringBackOurGirls - 4.5 million

#Ebola - 4 million

#Sochi - 1.2 million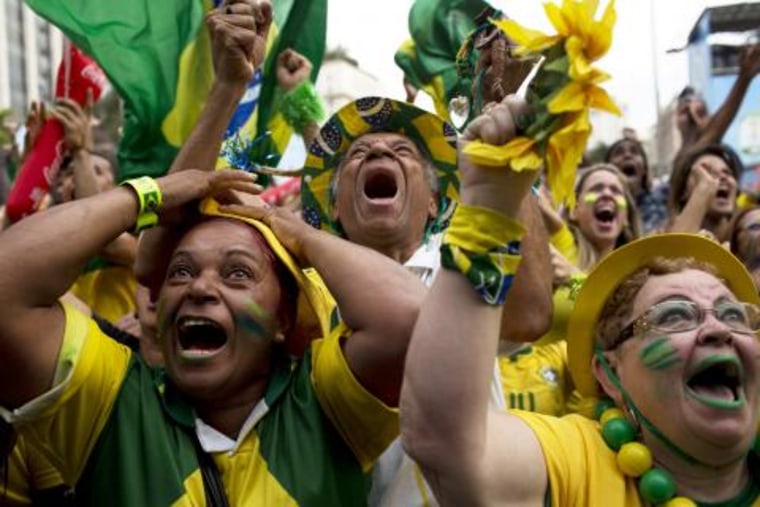 If anyone doubted that Twitter is a place where serious news is discussed (albeit in 140 characters or less), this list should change their mind. 

Not that there wasn't time for silly selfies. In fact, Ellen DeGeneres claimed 2014's "Golden Tweet," the award for the most retweeted (3,367,814 times) message of the year. Her famous Oscar photo was retweeted by people in 151 countries. 
The selfie seen around the world was a little more lighthearted than 2013's "Golden Tweet," when Lea Michele paid tribute to her "Glee" co-star Cory Monteith.