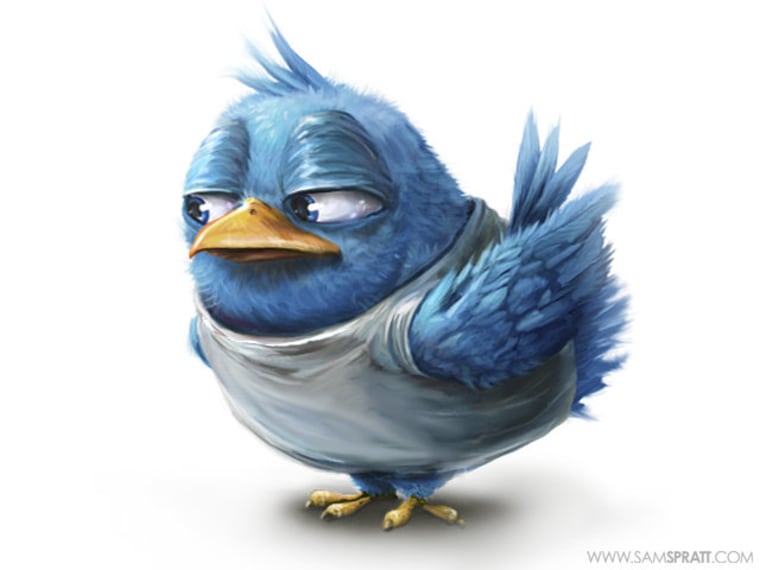 You've probably seen many versions of Twitter's bird logo by now, but did you know that the little fella actually has a name? He's Larry. Larry the Bird.
A tweet by Ryan Sarver, a Twitter employee who works on the company's platform and API, reminded us of this silly bit of trivia. Sarver tweeted that Doug Bowman — Twitter's creative director — discussed "the evolution of the Larry the Bird logo" on Monday.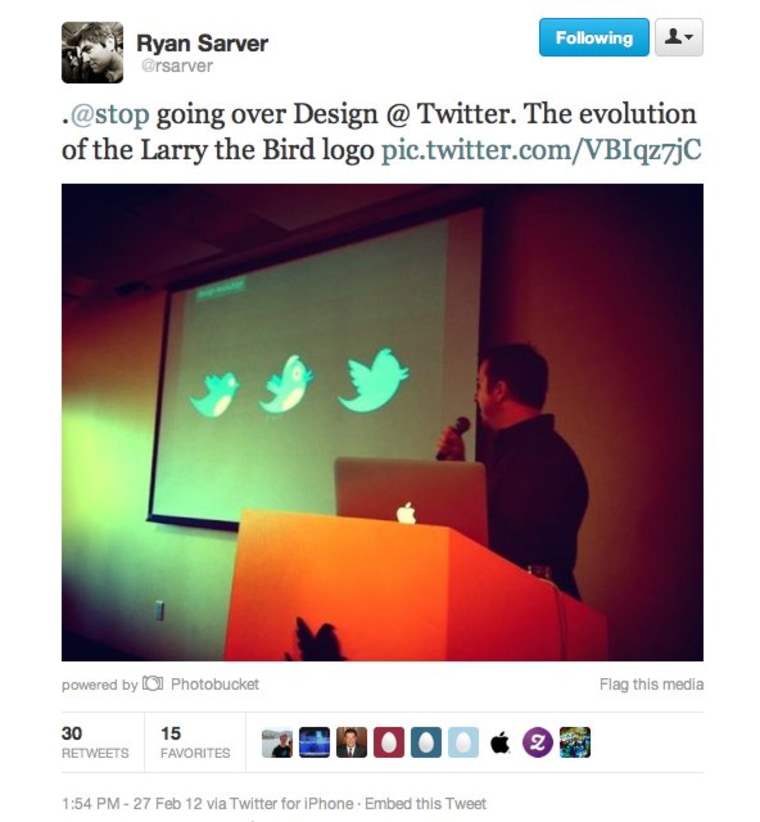 Sarver's tweet doesn't mark the first time we've heard someone reference Larry's name. When Twitter challenged its users to try drawing the Twitter bird logo better than TODAY's Ann Curry in March 2011, a #sketchLarry hashtag was used. 
So how'd Larry get his name? Is he named after Google co-founder Larry Page? Or perhaps after Larry the Cable Guy? Maybe Larry King?
No. Larry the Bird is named after former NBA basketball player Larry Bird of Boston Celtics fame.
This detail was confirmed when Peter Stringer — the Boston Celtic's director of interactive media — asked Twitter co-founder Biz Stone about it in Aug. 2011.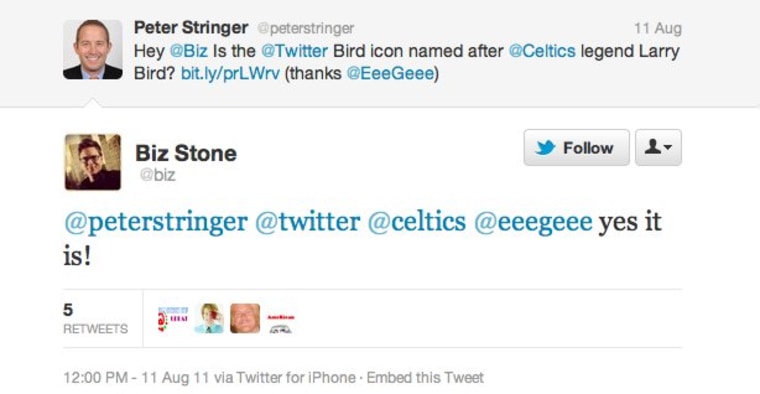 Related stories:
Want more tech news, silly puns, or amusing links? You'll get plenty of all three if you keep up with Rosa Golijan, the writer of this post, by following her on Twitter, subscribing to her Facebook posts, or circling her on Google+.
If you're more interested in Sam Spratt — the guy who made the cute Twitter bird illustration above — then you'll want these Facebook, Twitter and Tumblr links instead.