A NYC resident is raising money for an iPhone app that will put the city's fallen Twin Towers back on the city skyline — on your iPhone.  
Brian August's goal is to raise $25,000 on the Kickstarter fundraising site by Aug. 13 for his commemorative "110 Stories Project." That includes the iPhone app, and an art installation. Well, 110 art installations at 110 choice locations around the city. Passersby can peer through the wire-frame tower stand-ins to get an idea of the view if the towers were still up.
The "110 Stories" project began in the days following Sept. 11. Brian August, a New York City resident, missed the structures.
"The towers were gone. And I started thinking about all the iconic views I had of the towers and all of those views being lost," he says in his Kickstarter video.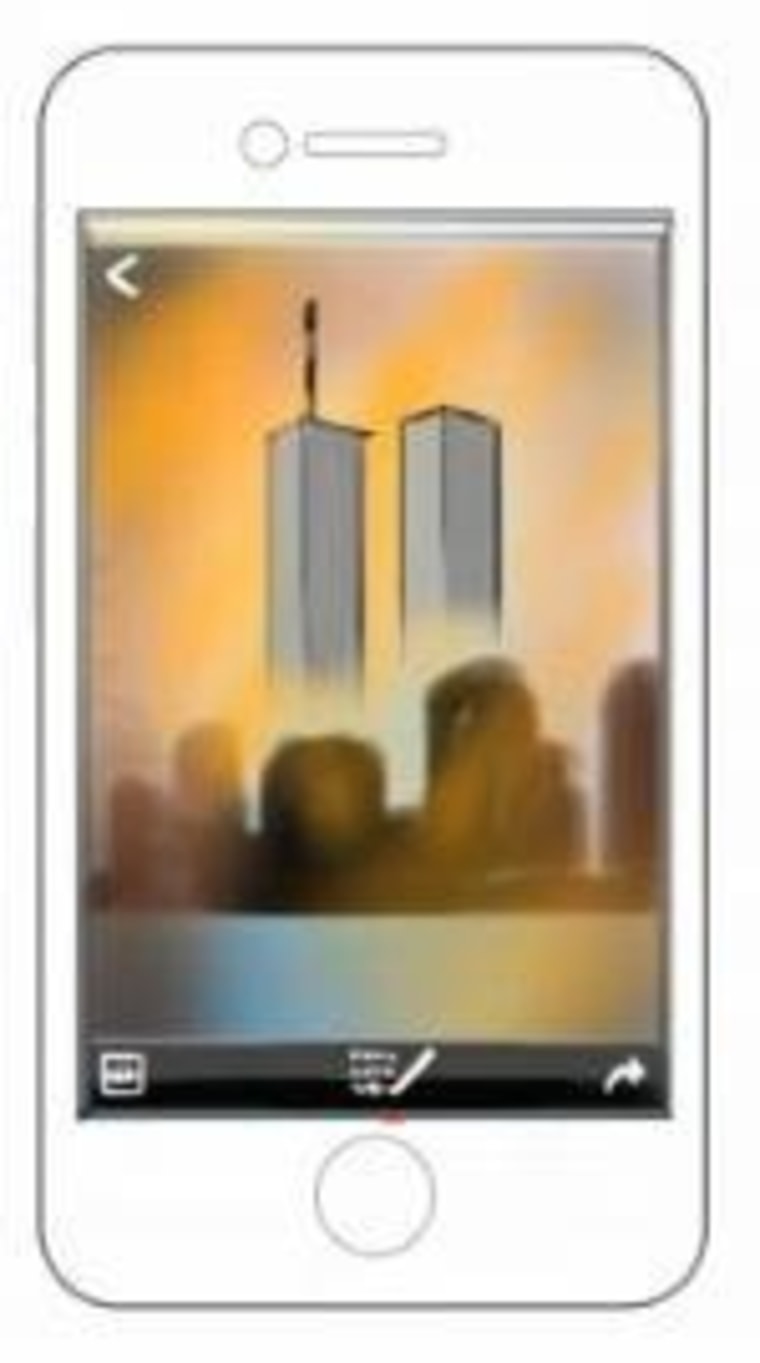 The iPhone app will first show you how to orient your phone when you point it at a location in New York City, so that you're facing the direction where the towers stood. 
Once that's done, the app will fill in the photo image on your phone with a rendering of the towers. 
That's not all. The app will let you share your photo on Twitter, Google+, Facebook, and add comments and share your own memories.
With just days to meet his deadline, August is quickly approaching his target, with about $19,000 from 299 contributors. If he reaches his goal, he says he'll have the app and the art ready in time for the 10th anniversary of Sept. 11.
Nidhi Subbaraman writes about tech and science at msnbc.com. Follow her on Twitter, and join our conversation on Facebook.