Editor's Note: Twitter teamed up with TODAY to announce its (very fake) plans for the Twelfie Stick™. April Fools'! What do you think of the prototype? Tweet us using #Twelfie.
Twitter is getting in on the selfie fun!
The tech company announced its foray into the hardware business Wednesday morning with the Twelfie Stick™, a "highly sophisticated and first-of-its-kind device."
The Twelfie Stick™ allows for better angles on selfies, and also allows the user to tweet them out directly from the stick itself.
TODAY got its hands on an early prototype, which extends from 10 inches to 3 feet, and uses solar-charging bicarbonate for renewable battery life.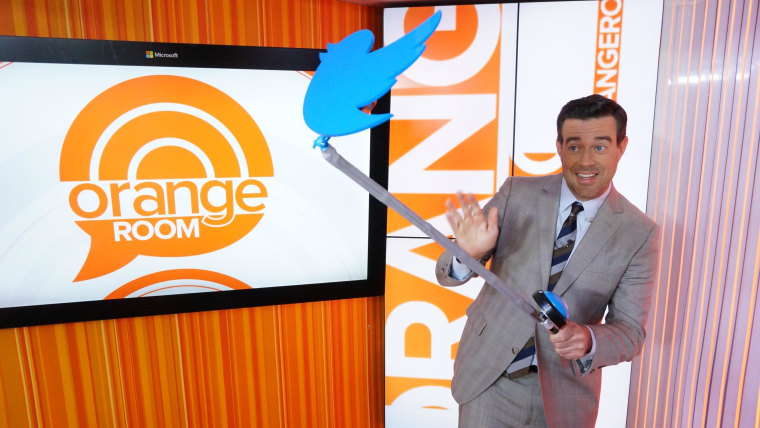 When your photo is ready to go live, you just hit the #Twelfie button (because — of course you do) to share it with your followers.
The stick is easily compatible with all smartphones and cameras, and will be available globally in time for the holiday shopping season for just $39.99.