Welcome to our three-part series called "Try It Out." Today, the focus is "Try It Out: Try It On," illustrating my most dynamic finds in wearable technology.
Long before Katy Perry and Nicole Scherzinger had light-up dresses, my mom engineered one for me for my high school homecoming court in 2001. It was the highlight of my youth in Erie, Pennsylvania and it deserved its own crown. I have been obsessed with wearable tech ever since.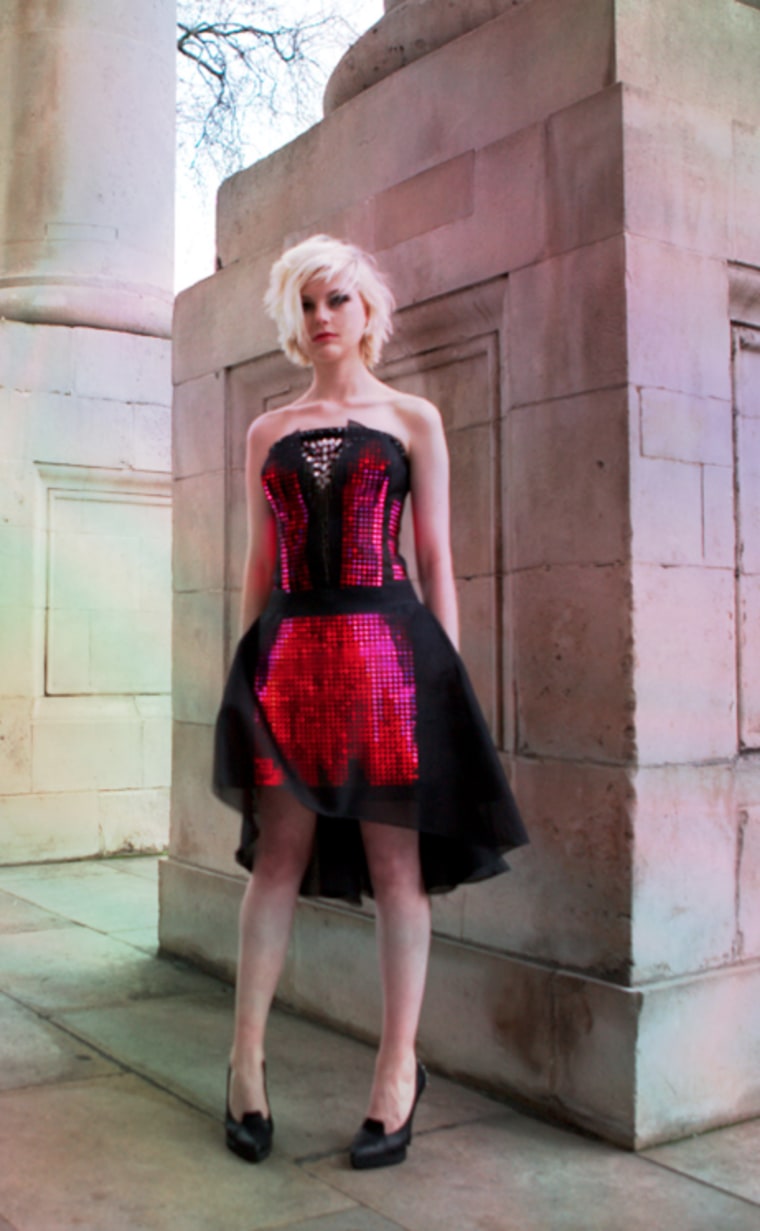 CuteCircuit, $275 to $3,500, cutecircuit.com
CuteCircuit is one of the top companies integrating fashion and technology, such as dresses and shirts glowing with hundreds of LED lights, which are powered by small lithium polymer battery packs inside the garments. The battery pack is charged by USB via the computer and typically the lighting on a dress lasts two to three days on a single charge. The London-based company has been creating tech couture since 2004, and even celebs love the unique clothing. Choose from a number of collections that include t-shirts, leggings, dresses and more, ranging from about $275 to $3,500. The company also makes a men's line and some eye-catching accessories.
On TODAY I was sporting the New K-Dress, and Natalie Morales was wearing a selection from the new "Pink and Black" collection, which comes with a remote pattern changer. I was remotely controlling the patterns and designs on Natalie's dress with an iPhone app. The color of the dress can also be controlled via tweets.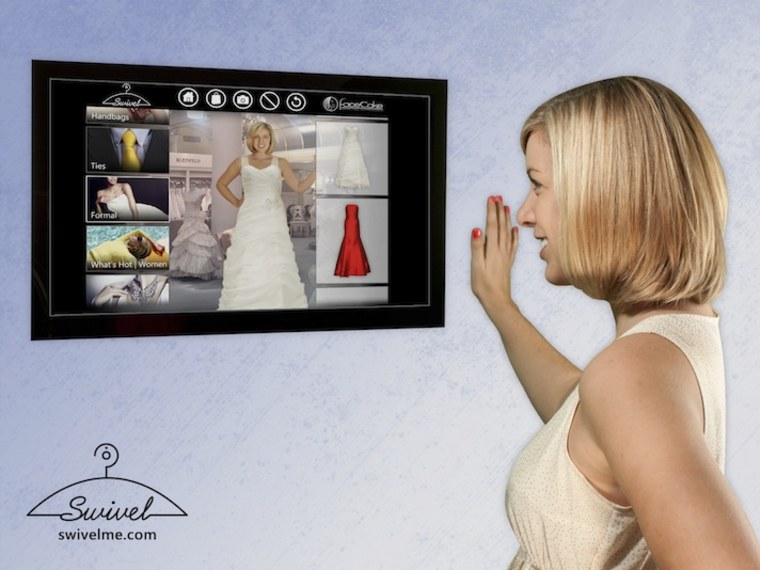 Swivel by FaceCake, custom pricing, facecake.com
Swivel virtual dressing room is coming soon to a store near you. Introduced last year at Bloomingdale's for a limited time during New York Fashion Week, Swivel was created by a company called FaceCake Marketing Technologies. This futuristic fashion fixture allows you to virtually try on everything from apparel to accessories, thanks to Microsoft's Kinect technology. Kinect scans 48 points of your body, and allows you to turn up to 145 degrees to get a good look.

You can also change the background to the outdoors, a red carpet or beach scene. Swivel also offers social media sharing, which allows users to take a picture of themselves and upload it to their networks, polling friends on how they look (this option is particularly popular with wedding dresses). The virtual dressing room is a win for consumers, who no longer have to spend hours trying things on, as well as retailers looking to showcase specific collections.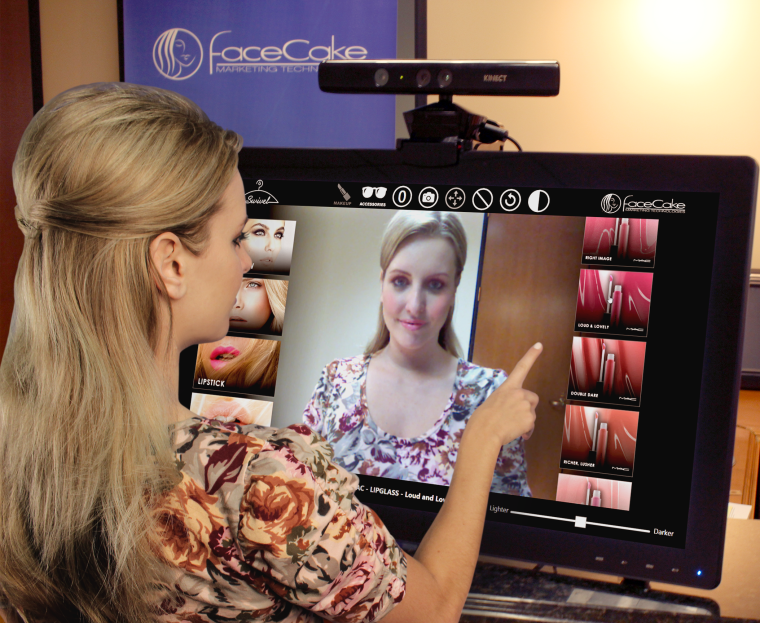 Interested in trying a new foundation or eye shadow? Swivel Close-up allows you to try on makeup and accessories, eliminating the germ factor for tester make-up in stores. Score one for us germophobes!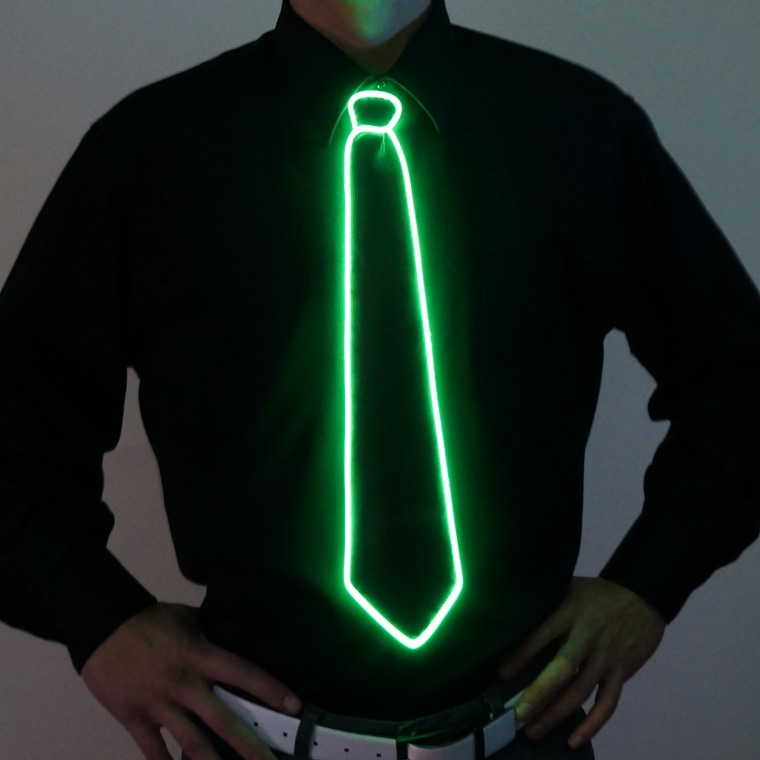 Light-up tie, $30, electricstyles.com
And just when you thought you had every tie, affordability and wearable tech intersect in the light-up tie from electricstyles.com. Illuminate the room with this fashion statement, which uses el wire (formally electroluminescent wire) and requires only one AAA battery. The tie has on, off and flash functions, and I gotta say, the thing is pretty well made! The battery pack is hidden discreetly at the bottom of the tie and unobtrusive to the wearer. Oh, and if you're feeling bold, there is a light-up bra, light-up fur leg warmers and light-up custom work is also available.

Katie Linendoll is an Emmy Award-winning technology expert contributing to ESPN, ESPN.com and ESPN The Magazine. She hosts a tech show on Spike TV and can be seen as a tech expert on TODAY. She has a degree in information technology new media from the Rochester Institute of Technology. You can follow her on Twitter or Facebook.