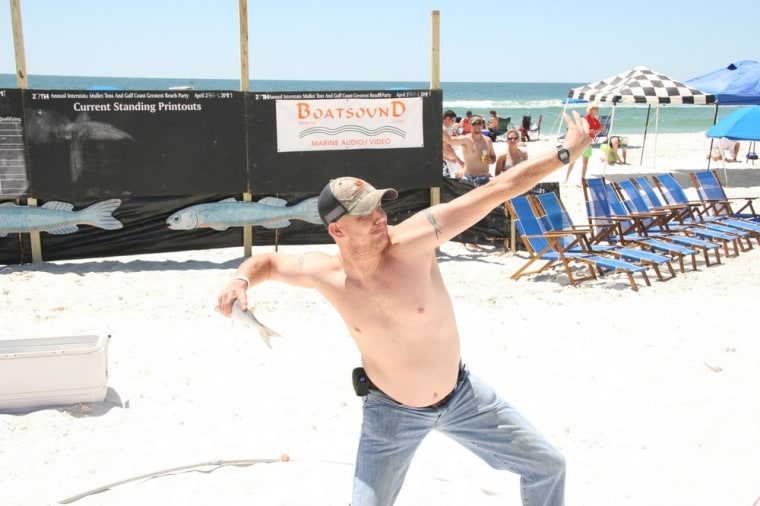 April, wrote the poet T.S. Eliot, is the cruelest month but, here in the Overhead Bin, we think it might also be the weirdest.
In fact, with upcoming events dedicated to tossing mullets, spitting crickets and racing rats, we're at a bit of a loss. With so much bizarre behavior on display, we've been unable to come up with a consensus on a candidate as this month's inductee into the Weird Festival of the Month club.
Instead, here's a look at a trio of contenders and an invitation to weigh in on their offbeat eligibility and, perhaps, check them out during your travels.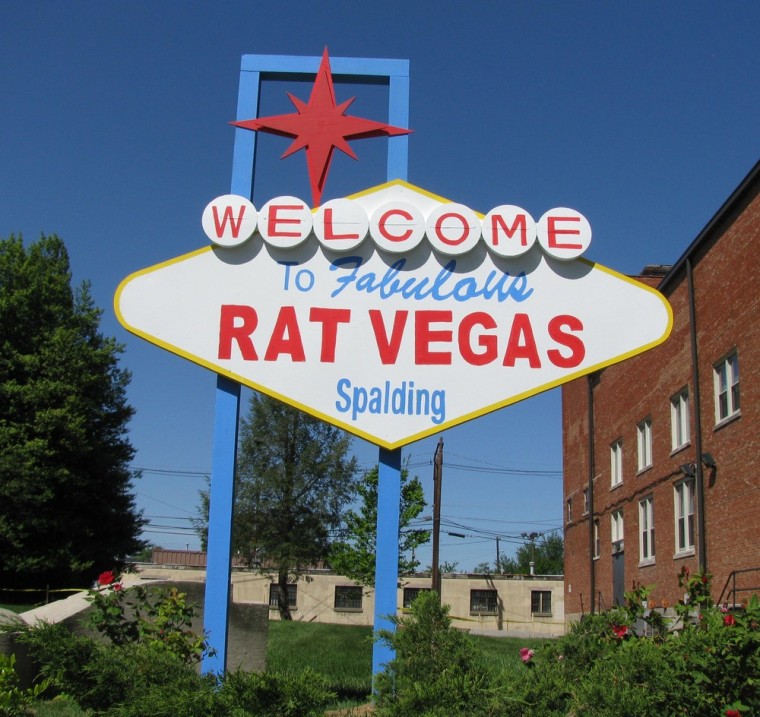 Rat racing
In 1973, Sister Julia Clare Fontaine, a professor at Spalding University in Louisville, Ky., overhead a student complaining about the "rat race" of finals week and an idea was born. Now in its 40th year, the Running of the Rodents (April 12) is like a mini-Kentucky Derby with rodents instead of horses.
The race, which has been nicknamed "the most exciting two seconds in sports," pits student-trained rats against each other on a 0.024-furlong (15.8 feet) oval. This year's theme is Viva Rat Vegas and will feature contenders including Vivian Vegas and Liberatce.
Alas, there are no Derby-esque mint juleps involved, said school spokesman Rick Barney, although he suspects a few may be enjoyed later in the evening.
Cricket spitting
Yes, cricket spitting, in which adventurous contestants pop flash-frozen, semi-thawed, adult brown crickets into their mouths and then proceed to see how far they can spit them. Held April 14­–15 this year, the competition is part of Bug Bowl, an annual celebration of all things buggy sponsored by the Entomology Department at Purdue University.
The event traces its roots to the mid-1990s after Professor Tom Turpin heard someone standing by a booth selling roasted crickets say, "You know, if I were to put a cricket in my mouth, I'd spit it from here to that tree." Officially launched in 1997, the current record, said Turpin, stands at 37 feet, 9 3/4 inches.
He also reiterated the competition's principal rule. "Once they've stepped into the cricket-spitting circle, they have 20 seconds to spit their cricket," he told msnbc.com. "But we've noticed over the years that it doesn't normally take that long."
Mullet tossing
Most folks, we assume, like to catch mullets, the small fish found in the Gulf of Mexico. But in Pensacola, Fla., it seems, they'd rather toss them. Sponsored by the Flora-Bama Lounge, Package & Oyster Bar, the Interstate Mullet Toss (April 27­–29) earns its pan-jurisdictional name because contestants stand on the beach outside the Florida bar, grab a mullet from a bucket and see just how far they can throw it into Alabama, a few feet away. The current record, says event coordinator Cheryl Lange, is 189 feet, 8 inches.
According to Lange, the 28-year-old event was born after Jimmy Louis, a local musician, returned from a cow-chip tossing competition and set out to recreate the concept in Pensacola. "Unfortunately, we don't have a lot of cows on the beach," said Lange, who went on to voice what could be considered a call to action to would-be weird-event promoters everywhere:
"Hey, you gotta use what you got."
More stories you might like:
Rob Lovitt is a longtime travel writer who still believes the journey is as important as the destination. Follow him at Twitter.