When you're booking a flight, a cruise or making other travel plans, you may have the option to buy insurance in case something goes wrong with your trip.
Coverage varies by policy but here are some of the situations that may be covered: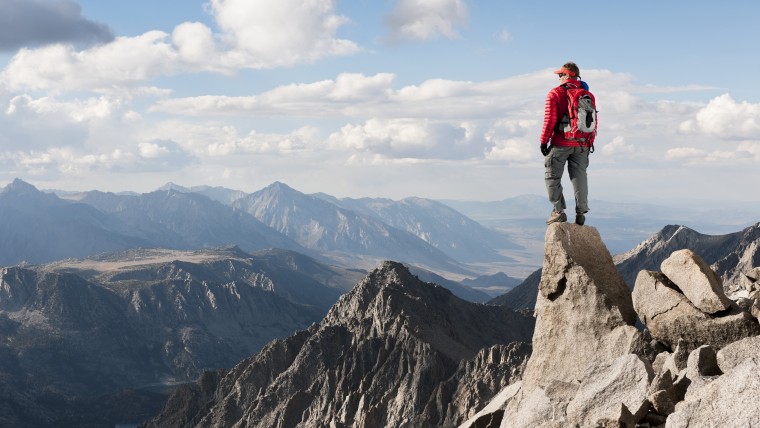 You have a medical emergency while traveling and need to be airlifted or treated in a hospital.
Your trip is disrupted due to a natural disaster or act of terrorism.
Your luggage is lost so you need to purchase clothing and other personal items.
Your flight is canceled or delayed so you need to pay for meals and a hotel room.
You have an injury or illness that renders you unable to travel as planned.
If you're booking your trip with a premium rewards credit card such as Citi Prestige or Chase Sapphire Reserve, then you may already be covered in certain circumstances. "With Chase Sapphire Reserve you have to have at least a 12-hour delay, but with Citi Prestige the delay only has to be three hours before you can file a claim," said Daraius Dubash, co-founder of the travel blog Million Mile Secrets. These cards will often cover necessary expenses such as meals and lodging while you're delayed.
Many top-tier rewards credit cards offer emergency medical evacuation but not coverage for things like a trip to the emergency room or a hospital stay. And even the more basic credit cards often offer some type of lost luggage coverage if you pay with that card, Dubash added.
However, navigating credit card travel coverage can be complex, so some travelers purchase a stand-alone travel policy. "Sometimes (credit card coverage) covers the card holder or a secondary card holder but not others traveling," said Phil Sylvester, an expert with travel insurance company World Nomads. "Sometimes you have to pay for all of the trip on (the card) or the majority of the trip or just the flight. Qualifying for the coverage on your credit card differs from card to card and it's a little bit complicated."
World Nomads travel policies are designed for long-term travelers and include emergency overseas medical and dental expenses (excluding pre-existing medical conditions), emergency medical evacuation, trip cancellation and lost or stolen belongings.
Other travel insurers offer policies based on the cost of the trip and decouple medical coverage from other components, but Sylvester feels travelers get better protection with a policy that covers more of the "things that are unforeseen or out of your control" rather than just medical emergencies.
And since emergency medical coverage is typically the most expensive component of travel insurance, including coverage for other potential issues may not cost that much more money. For instance, a 33-year-old American woman traveling to Australia for two weeks could buy a standard policy from World Nomads that includes $2,500 in trip cancellation or interruption coverage, $1,000 in personal effects coverage and $300,000 in emergency evacuation coverage for around $115.
Or she could choose World Nomads' explorer policy, which includes $10,000 in trip cancellation or interruption coverage, $3,000 in personal effects coverage and $500,000 in emergency evacuation for around $165. (You can also choose specific insurance for more extreme activities, like dive accident coverage from the Divers Alert Network.)
So, do you need to buy a comprehensive travel policy? Some travelers want the peace of mind provided by extra insurance, but Dubash isn't convinced. "If my house gets damaged, that's expensive to repair, but if my flight is canceled and I have to spend $200-$300 bucks for a hotel, I can self-insure in that instance," Dubash said.
RELATED: What coverage to accept or decline for car rental insurance
However, Dubash does buy medical coverage when he travels internationally just in case. He's had a few minor medical issues abroad, but said the costs associated with a quick doctor visit to treat bronchitis were so minor, he didn't file a claim. Still, he wants reassurance that he'll be covered if he suffers a heart attack or other serious medical issue while traveling.
"Losing your luggage and arriving late for a trip usually isn't going to be a very expensive proposition to fix," Dubash said. "It might be inconvenient or frustrating, but what I'm concerned about more is falling sick or getting into an accident overseas."
Still, if knowing you won't be on the hook for travel costs helps you sleep better at night, that could be money well spent.