With tickets to the Super Bowl hitting the $3,000 mark, staying home may make a bit more financial sense. But choosing to watch the big game on the small screen doesn't necessarily mean you'll be missing out — especially if you're catching the game from a man-cave worthy space.
Barn
For sale: $925,000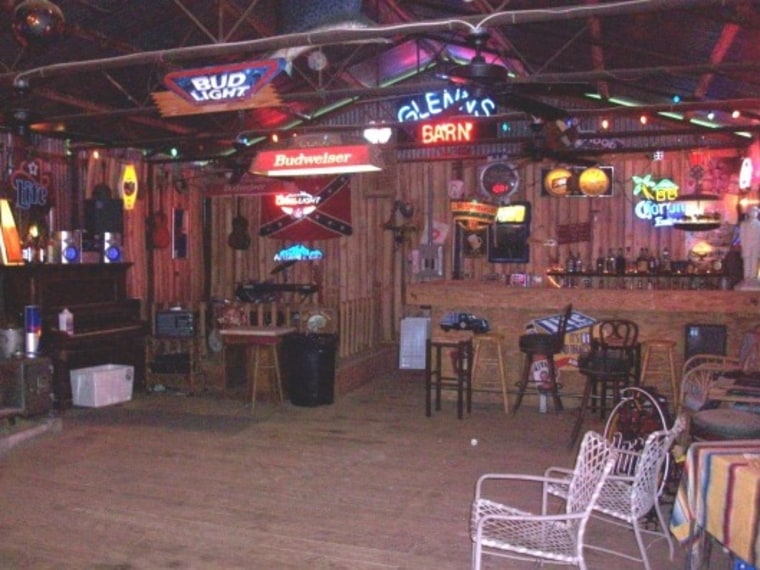 Head out to the barn to watch the big game. The rustic space is filled with eclectic details, including a sign proclaiming the man cave as "Glenn's Barn." The Overton home was custom-built and has four bedrooms and four bathrooms on a 3,292-square-foot floor plan.
Scream for ice cream
Address undisclosed, Camden, Maine
For sale: $4.95 million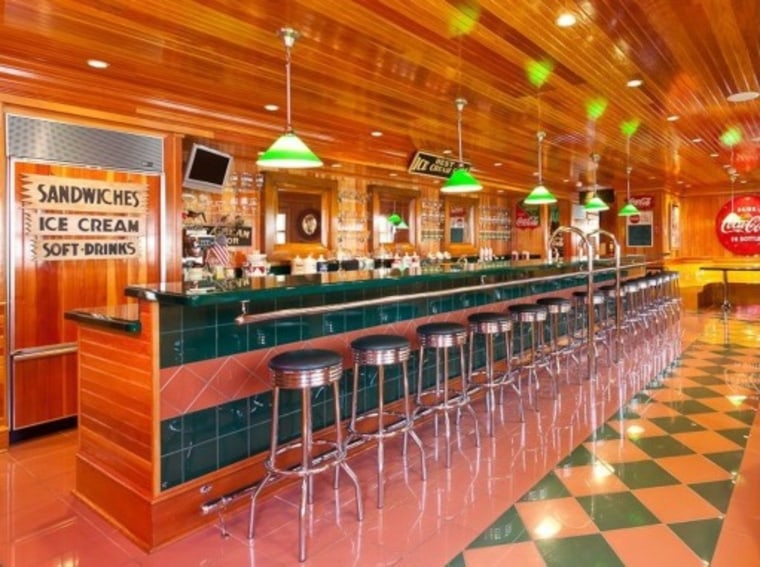 Prefer ice cream to chips and dip? Catch the big game from the counter of a diner, with soda fountain pull, in this Camden home. The Maine home also includes a four-lane bowling alley and arcade, not to mention home theater and salon. Measuring 16,443 square feet, the home perches on 13 acres above Penobscot Bay.
Miami man cave
For sale: $3.299 million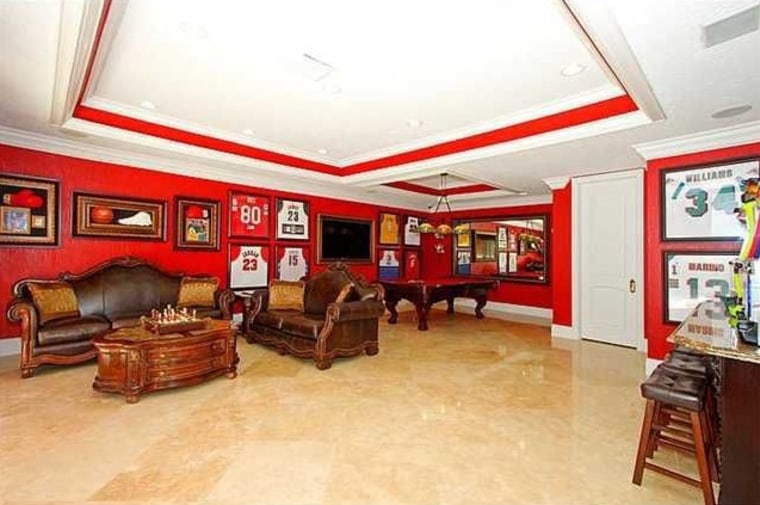 Whip up some snacks in the gourmet kitchen upstairs, then head down to the man cave, where jerseys and memorabilia give homage to several sports teams. A pool table, bar, overstuffed leather furniture and flat-screen TV round out the rest of the room.
Trophy room
28009 N 90th Way, Scottsdale, Ariz.
For sale: $7.725 million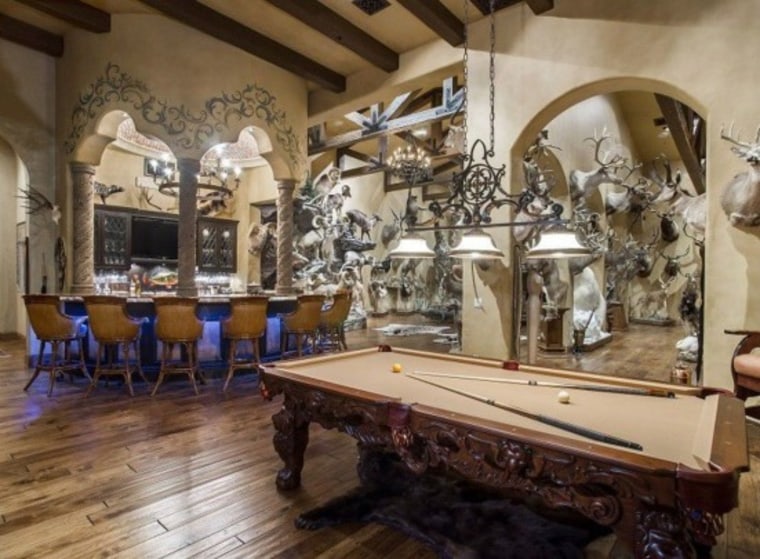 Sidle up to the bar in this Scottsdale home. The 3,000-square-foot game room has space for all of your Super Bowl guests, as well as room to display your hunting trophies. The 15,395-square-foot mansion in North Scottsdale also has a movie theater that seats 10, five fireplaces, a putting green, pool, barbecue and smoker.
Place to party
330 S Mapleton Dr, Los Angeles
For sale: $26 million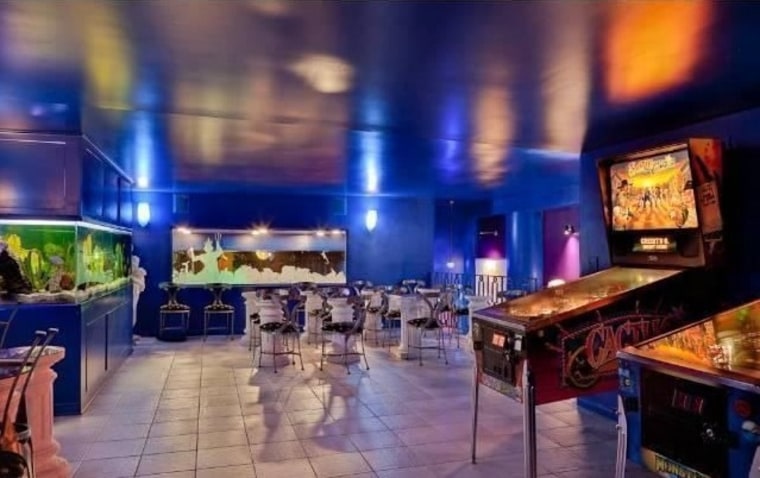 You can cheer at the top of your lungs in this party space; it's detached from the main home. Featuring enormous fish tanks, arcade games and a dance area, the home could host a Super Bowl party to top all parties. Five minutes from Rodeo Drive, the Westwood mansion is 27,816 square feet of over-the-top amenities.
Indoor/outdoor cave
17804 Willow Lake Dr, Odessa, Fla.
For sale: $1.15 million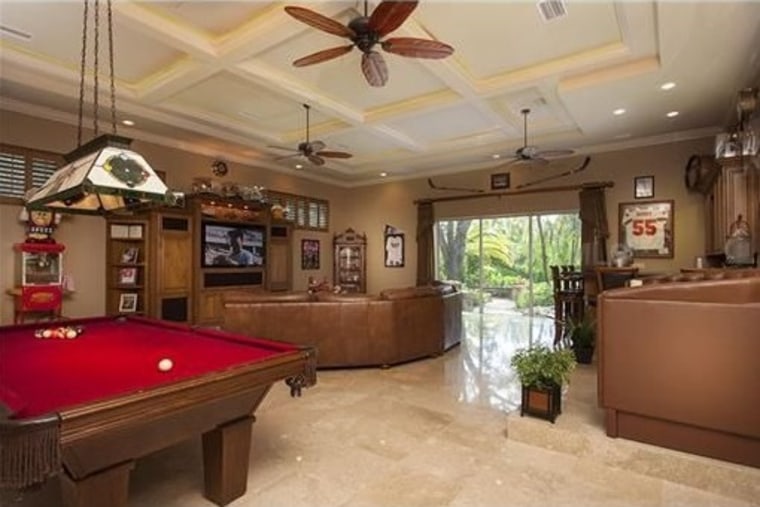 Enjoy the game indoors or out: The entertainment room in this home is on ground level with French doors opening out to a patio seating area with an outdoor grill and fire pit. The Odessa home is over 6,000 square feet with four bedrooms and 3.5 baths.
Amazing arcade
25085 Ashley Ridge Rd, Hidden Hills, Calif.
For sale: $8.195 million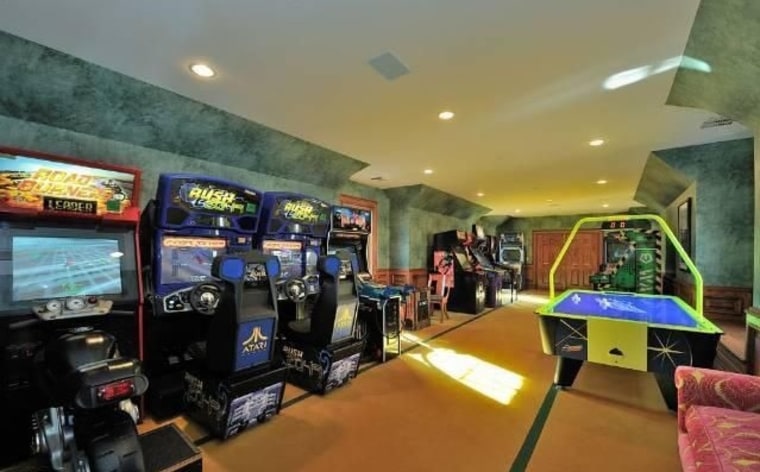 No need to save your quarters for the arcade; this Hidden Hills traditional has an entire room filled with arcade games. Next door, a full bar area and pool table provide even more man-cave space. Outside, master your swing on the home's putting green.
What stays in Vegas
For sale: $2.999 million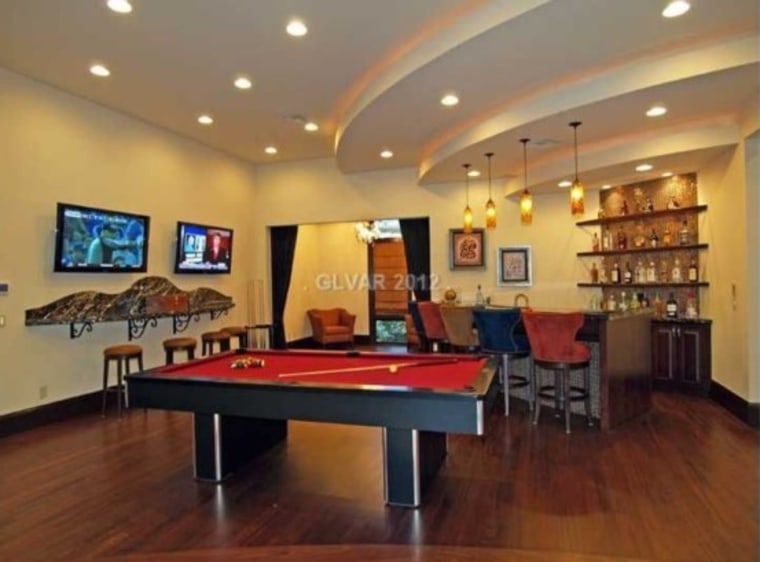 Follow the action with not one, but two flat-screen TVs in a classy entertainment space with full bar and pool table. This Las Vegas home is in a coveted neighborhood but still a short distance from the lights of the strip.
Marked-down man cave
10608 Marine View Dr, Mukilteo, Wash.
For sale: $2.1 million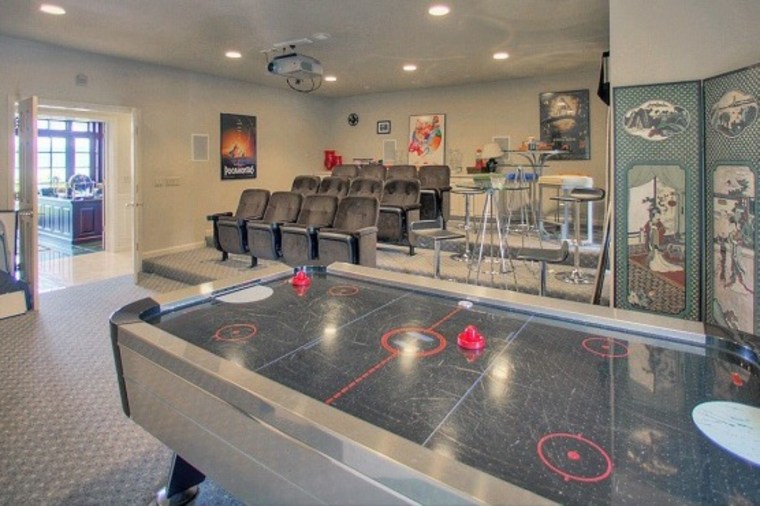 A man cave for a discount! This home overlooking Seattle's Puget Sound is currently being sold as a short sale. Last sold in 2007 for $3.8 million, the 9,163-square-foot house has 5 bedrooms, 6.5 baths and "all the other luxury items one would expect in a modern luxury home."
Great garage
6921 W Emile Zola Ave, Peoria, Ariz.
For sale: $415,000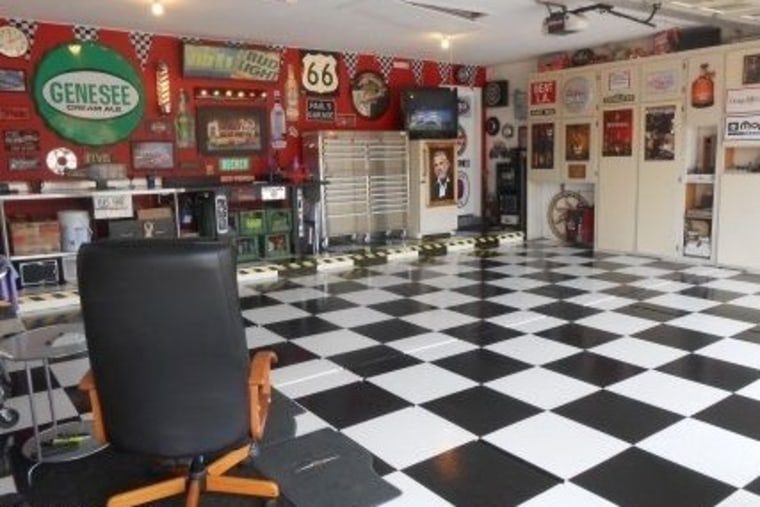 No grease stains here. This sparkling-clean garage has been transformed into a man-cave workshop complete with a TV to catch highlights of the game. The rest of the Peoria house has four bedrooms, four bathrooms and three fireplaces on a 3,128-square-foot floor plan.
More from Zillow: