Let's just "get the ball rolling" here. It's time to go "back to the drawing board" and "think outside of the box" when it comes to what you're saying at work.
We know you've got "a lot on your plate," but this is a "no brainer" — at least that's what "Emotional Intelligence 2.0" author Travis Bradberry said in a story for Forbes.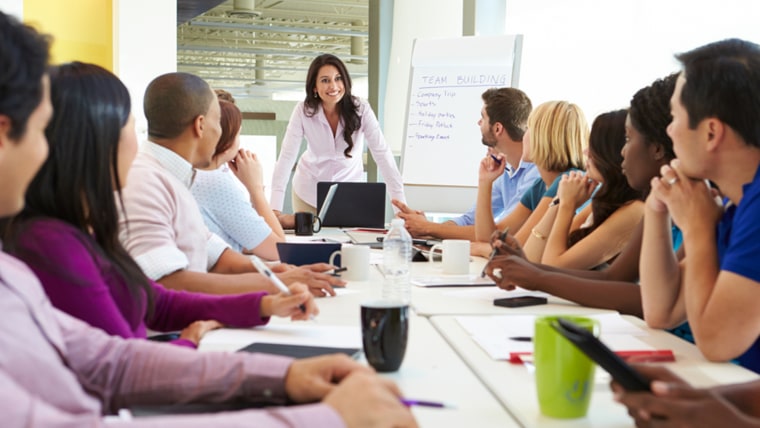 According to him, it's important to cull corporate buzzwords and overused idioms from your vocabulary because "these phrases don't cast you in a favorable light" among your peers.
So which cliché phrases should you fire from your work chat? In addition to those quoted above, here are 10 more Bradberry considers bad:
"At the end of the day"
"Win-win"
"Circle back around"
"Elephant in the room"
"Bang for your buck"
"It's on my radar"
"Let's touch base"
"Take this offline"
"I don't have the bandwidth"
"Hit the ground running"
See the full list at Forbes.