It's that time of year, when college grads across the country revel in pomp and circumstance, and ponder their future while listening to inspiring commencement speeches. And as they head to big cities in search of a career, Glassdoor, a jobs and recruiting marketplace, has released a ranking of the best 25 cities for jobs this year.
With the unemployment rate hovering around five percent — ten percent for those under 25 — searching for a job is a source of great stress for generations of Americans whose prospects were negatively impacted by the 2008 recession.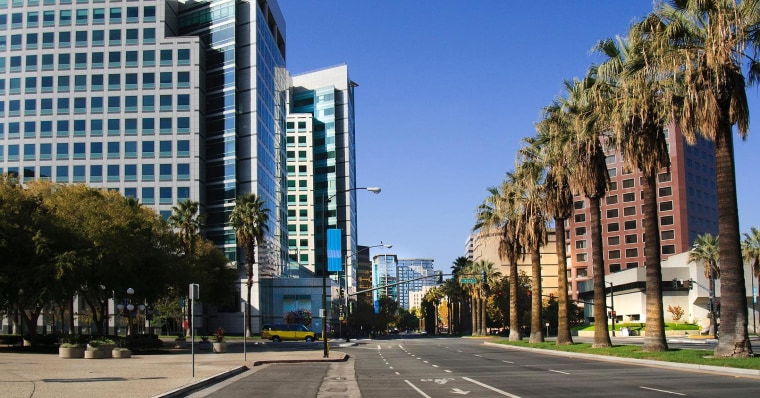 RELATED: Sheryl Sandberg gets personal in powerful UC Berkeley commencement speech
For those seeking to move and maximize their chances of success, Glassdoor's study looked at a city's hiring opportunities, cost of living, job satisfaction and work-life balance. The list includes information on median pay, home value and in-demand local jobs. "The whole reason why we put out this list is for job seekers to consider what could be a good place for them," Allison Berry, Glassdoor career trends analyst, told TODAY.
San Jose, California, which topped the list with a score of 4.0 out of 5.0, boasts a median base salary of $112,000, more than 100 percent higher than the national average. San Jose is a tech hub in the Silicon Valley region, home to major tech companies like eBay and IBM. It climbed six spots from seventh place in 2015. It is followed closely by nearby San Francisco.
RELATED: 2016's top 25 highest paying jobs
Berry notes that while Silicon Valley ranks near the bottom for cost of living, it ranks at the top for hiring opportunities, job satisfaction and work-life balance. "It's expensive, but there's a vibrant job market," she said.
Other cities like Seattle, Atlanta, and Boston are lesser known as tech cities, but have emerging industries that helped propel them into the top 25.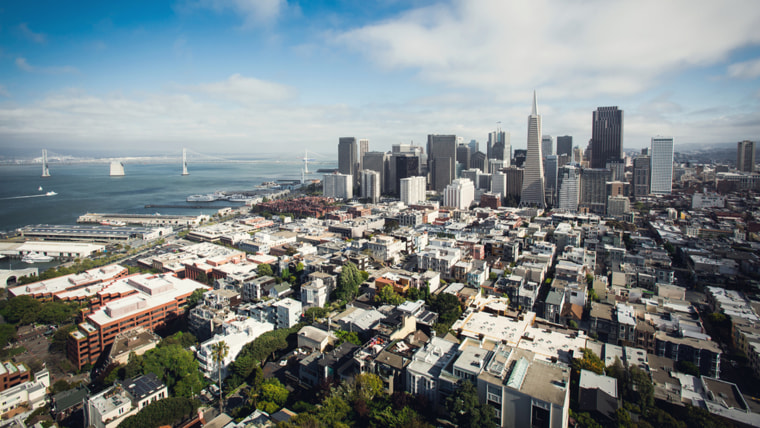 Notably absent from the list are major American cities including New York, Philadelphia, Los Angeles and Houston, which have higher costs of living and lower rates of satisfaction. California and Ohio were both well represented in the list, holding three spots apiece.
RELATED: Where's the best place to retire? (Hint: It's not Florida or Arizona)
"Similar to last year, we're seeing more midsize cities that have a more affordable cost of living," Berry said.
San Jose, California
San Francisco, California
Seattle, Washington
Boston, Massachusetts
Washington, D.C.
Austin, Texas
Salt Lake City, Utah
Raleigh-Durham, North Carolina
Minneapolis-St. Paul, Minnesota
Oklahoma City, Oklahoma
St. Louis, Missouri
Detroit, Michigan
Kansas City, Missouri
Columbus, Ohio
Cleveland, Ohio
Indianapolis, Indiana
Baltimore, Maryland
Louisville, Kentucky
Pittsburgh, Pennsylvania
San Antonio, Texas
San Diego, California
Chicago, Illinois
Cincinatti, Ohio
Atlanta, Georgia
Hartford, Connecticut