It seems like déjà vu. Problems with auto dealers, mechanics and home improvement contractors, as well as issues related to credit and debt again top the annual list of consumer complaints.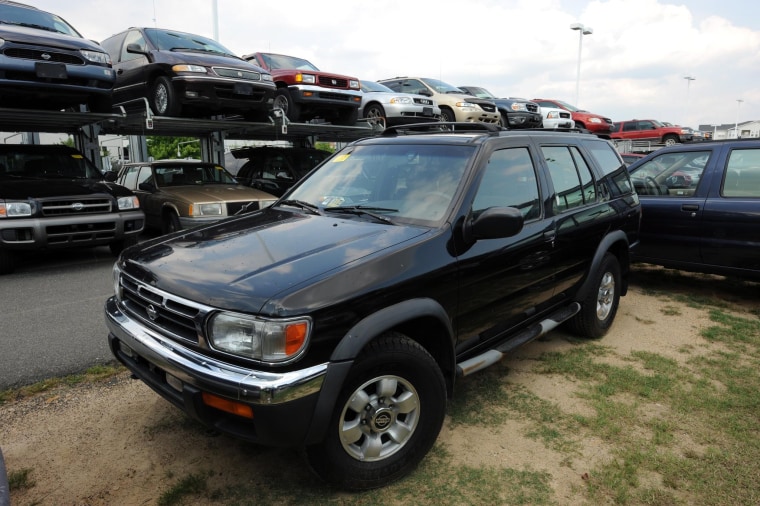 "This is not surprising, since these situations often involve large consumer expenditures and some of the most egregious practices," noted the new report on the nation's Top Ten Consumer Complaints for 2013.
The list, compiled by the Consumer Federation of America (CFA) and the North American Consumer Protection Investigators (NACPI) is based on a survey of 40 state and local consumer agencies across the country.
Telemarketing fraud, especially do-not-call violations, was the fastest-growing problem area last year.
"Despite the do-not-call registry, strict rules concerning robocalls, and other protections, unwanted and fraudulent phone calls are still plaguing American consumers," said Susan Grant, director of Consumer Protection at the Consumer Federation of America. "It seems as though the rules are being flagrantly violated and that consumer agencies at all levels of government, try as they might, are having a hard time keeping up with it."
The Federal Trade Commission receives, on average, about 310,000 complaints about unwanted telemarketing calls each month. About half of those complaints are related to robocalls.
The report notes that one of the biggest challenges confronting consumer protection agencies right now is dealing with scammers targeting U.S. consumers from other countries.
"Internet phone service, Caller ID spoofing software, prepaid cell phones that scammers buy anonymously and discard, auto-dialers and other technology make it easy and inexpensive for crooks to contact U.S. consumers from anywhere in the world," said Amber Capoun, president of NACPI.
Here are the top 10 consumer complaints in 2013:
1. Auto: Misrepresentations in advertising or sales of new and used cars, lemons, faulty repairs, leasing and towing disputes
2. Home Improvement/Construction: Shoddy work, failure to start or complete the job
3. Credit/Debt: Billing and fee disputes, mortgage modifications and mortgage-related fraud, credit repair, debt relief services, predatory lending, illegal or abusive debt collection tactics
4. Retail Sales: False advertising and other deceptive practices, defective merchandise, problems with rebates, coupons, gift cards and gift certificates, failure to deliver
5. Services: Misrepresentations, shoddy work, failure to have required licenses, failure to perform
6. Utilities: Service problems or billing disputes with phone, cable, satellite, Internet, electric and gas service
7. Landlord/Tenant: Unhealthy or unsafe conditions, failure to make repairs or provide promised amenities, deposit and rent disputes, illegal eviction tactics
8. (tie) Home Solicitations: Misrepresentations or failure to deliver in door-to-door, telemarketing or mail solicitations, do-not-call violations. 
8. (tie) Internet Sales: misrepresentations or other deceptive practices, failure to deliver online purchases  
9. Health Products/Services: Misleading claims, unlicensed practitioners, failure to deliver
10. Fraud: Bogus sweepstakes and lotteries, work-at-home schemes, grant offers, fake check scams, imposter scams and other common frauds
The full survey report is available on the Consumer Federation of America website. It includes real-life examples of complaints, plus tips on how to spot scams and avoid being a victim.
Herb Weisbaum is The ConsumerMan. Follow him on Facebook and Twitteror visit The ConsumerMan website.