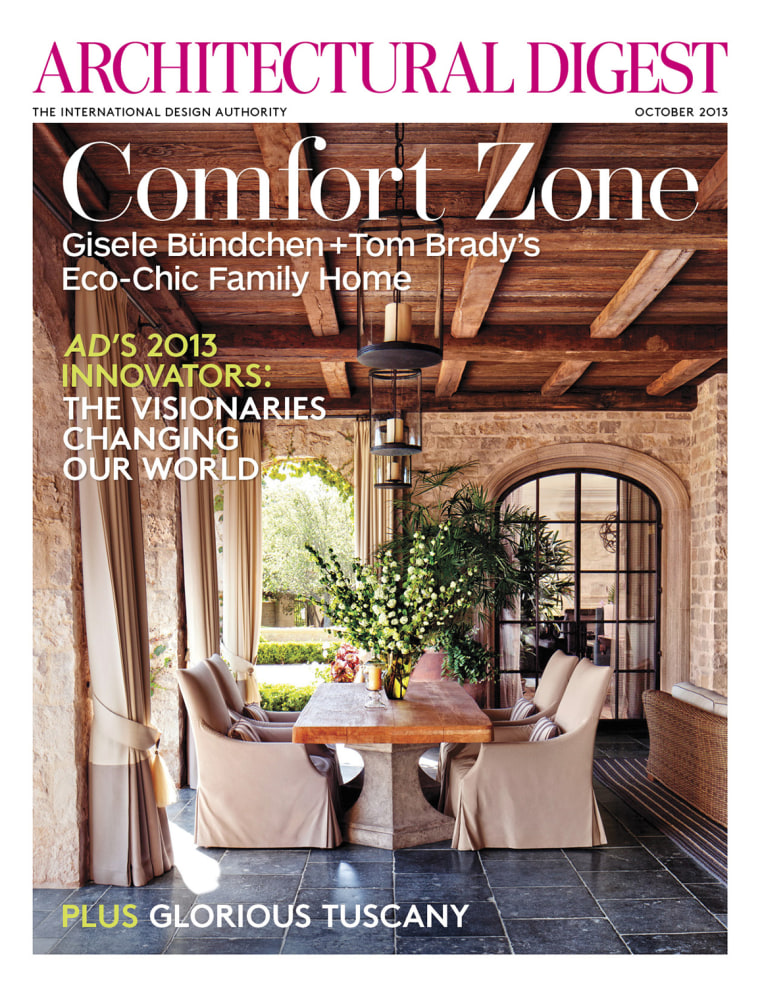 While the home of New England Patriots star quarterback Tom Brady and supermodel Gisele Bundchen predictably features stunning views, a home gym and a closet the size of an apartment, it also shows a dedication to environmental-friendly living. 
The celebrity couple opened their doors for a spread in Architectural Digest showing off their 14,000-square-foot home in Brentwood, Calif., that took three years to build after they purchased the land six years ago. Ninety percent of the materials in the house are recycled, antique or reclaimed, from the ceiling to the floors to the stones in the driveway, according to Architectural Digest editor-in-chief Margaret Russell. Also, 75 percent of the debris from the construction of the home was recycled. 
The power couple's home also includes a kitchen garden and a coop for chickens that produce eggs daily. Among its amenities, the home features a full gym for both to keep their famous physiques, and a cavernous closet for the Brazilian supermodel.
"Giselle is very organized,'' Russell told Savannah Guthrie on TODAY Wednesday. "She has a chandelier (in the closet). It's the size of a small apartment in New York." 
Check out more from the shoot: