Retirement savers achieved record balances in their 401(k) balances in 2014—thanks in part to the stock market's gains—but the biggest winners were the thousands of workers who became newly minted millionaires.
The average 401(k) balance hit a record high of $91,300 at the end of last year, according to new data from Fidelity Investments, the largest provider of 401(k) plans. Only a tiny fraction of the company's 13 million plan participants ever reach the million-dollar mark, but that number has grown sharply in the past two years.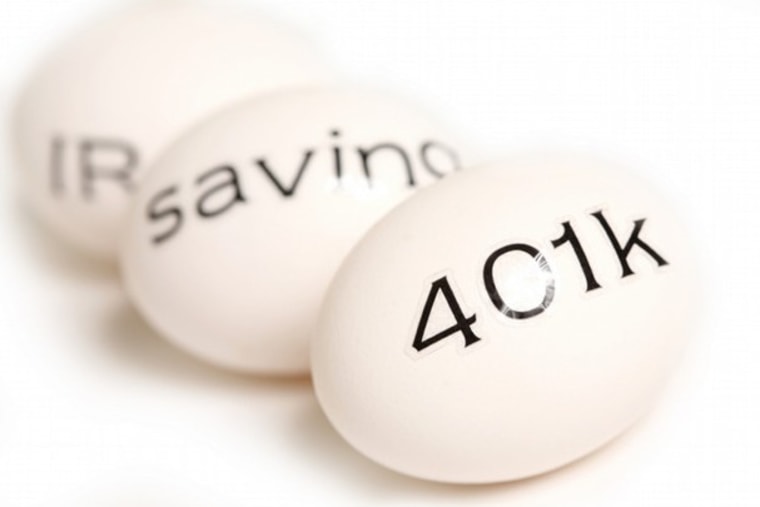 Read More Another tax-free way to save for college

About 72,000 workers had amassed $1 million or more in their 401(k) retirement plans at the end of 2014, according to Fidelity. That's nearly twice as many as in 2012 and almost five times as many as a decade ago.
Many just made the mark: More than half of the 401(k) millionaires had balances of $1 million to $1.25 million at the end of 2014, while 39 percent had $1.25 million to $2 million; 9 percent had more than $2 million saved.
"The stock market in the past two years has really pushed people over that threshold," said Jeanne Thompson, a vice president at Fidelity. "They're investing for growth. These 401(k) millionaires hold 72 percent equities or equity mutual funds on average—and only 12 percent of that is company stock."

Yet a surging stock market was not the only secret to the success of 401(k) millionaires. Fidelity's research found three traits that these millionaires share, which every retirement saver should adopt: 

Contribute at least 10 to 15 percent of your pay. Employees have ramped up their savings on average overthe past few years, reaching a savings rate of 8 percent last year – thehighest rate since 2011, according toFidelity.The average 401(k) contribution was $9,670 with employee and employercontributions. Meanwhile, the savings rate for the average 401(k)millionaire was nearly 16 percent or $21,400 in 2014, not including the company's matching contribution.
Meet the employer match. Taking advantage of the company's matching contribution brought the average contribution for a 401(k) millionaire to $35,700 last year. Most employers will match the money that you contribute in some way. Don't leave this "free money" on the table. Contribute at least up to the company match, Thompson says. Then increase your contribution by one percent a year until you reach 15 percent. 
Take advantage of "catch-up contributions." It's taken decades for many 401(k) millionaires to save that sum—meaning they're almost 60 years old, on average. That makes them eligible to contribute even more money to their workplace retirement plan. The maximum contribution to a 401(k) in 2015 is $18,000; but if you're 50 or older, you can contribute an extra $6,000. 
Most important, 401(k) millionaires are steady savers. "They really are heeding the right advice," Thompson said. "Starting early and staying for the long term."