San Francisco Giants pitcher Tim Lincecum listed his Seattle condo — which also happens to serve as setting for the steam fan fiction book "Fifty Shades of Grey" — and Howie Mandel snagged a deal on his Malibu home.

Tim Lincecum Selling 'Fifty Shades of Grey' Condo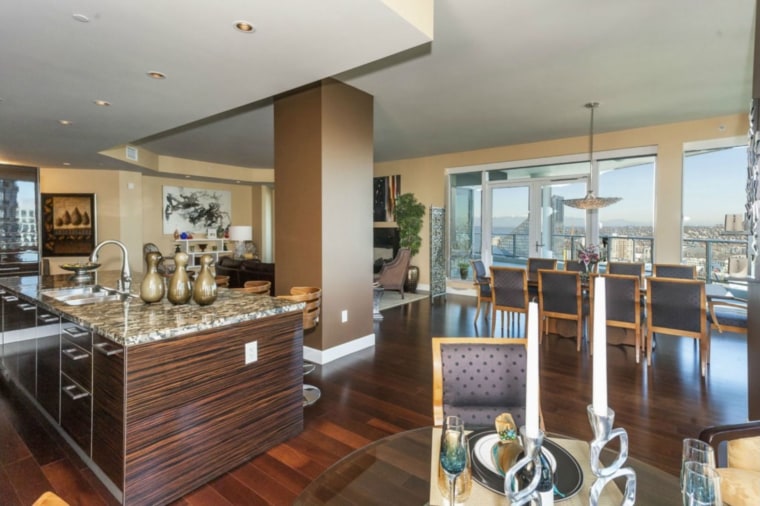 The Escala building in Seattle is best known as the setting for the steamy, fan fiction "Fifty Shades of Grey," but Cy Young award winner Tim Lincecum bought the place before "Fifty Shades" was published.
The San Francisco Giants pitcher spent $1.575 million on the condo at 1920 4th Ave in 2010; "Fifty Shades" was published in June 2011.
Lincecum, however, did not garner the kind of buzz that "Fifty Shades" could. The director of sales reported that shortly after the book hit the mainstream, his team began to get phone calls from people who wanted to know "the layouts of the penthouse and the details of the condos."
When the Escala held open houses, visitors included "Fifty Shades" fans who wandered about, checking on the amenities and basic floor models.
Lincecum's place isn't the penthouse depicted in the book (and really, none of the penthouses match the book — apparently author E.L. James took quite a bit of creative liberties), but a sub-penthouse measuring 2,442 square feet, with three bedrooms and a wrap-around porch. Lincecum has the home listed for $2.495 million.
See more images of Lincecum's home on the Zillow blog.
Howie Mandel snags a deal on his Malibu home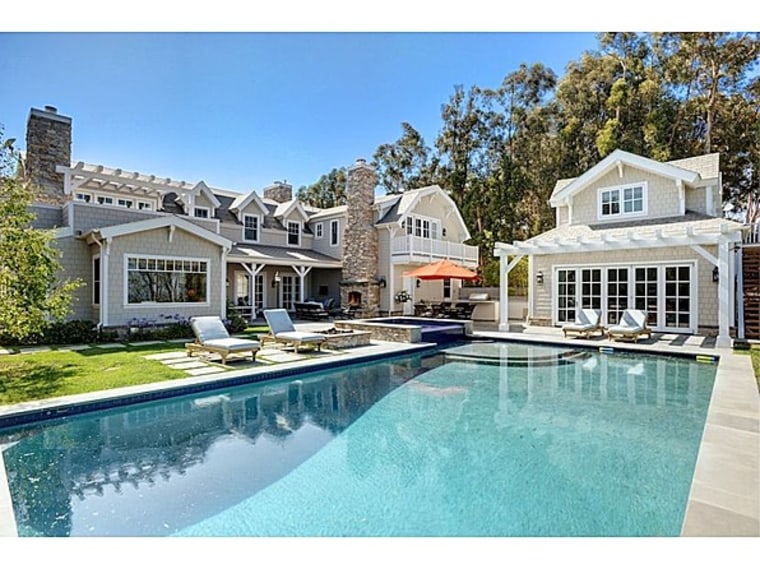 Howie Mandel, host of "Deal or No Deal," is quite the deal-broker. Rather than slash the price on his home after 15 months on the market, he raised the price by $500,000.
Turns out Mandel's deal-making skills paid off: he sold the home recently for $7.75 million.
Located at 6950 Dume Dr., Malibu, Calif. 90265, the home was designed by architect Douglas Burdge to resemble a Nantucket-style estate with large windows and an indoor-outdoor living flow, all with incredible views of Santa Monica Bay. Inside, the five-bedroom, 5.5-bath home is host to a number of details including hand-scraped wood floors, open beams and custom molding. The grounds include a large pool, grassy expanse and separate one-bedroom, 1.5-bath pool/guesthouse.
Mandel bought the home for $3 million in July 2006. 
His price increase was well-timed. According to local real estate agent Mike Gardner, the new price coincided with a flurry of real estate activity in the Point Dume area. Median property values in Malibu are seeing an uptick in value, increasing 29.3 percent year-over-year.
See more photos of Mandel's home on the Zillow blog.
Related stories:
Seattle's Escala Building Serves as Steamy Setting for 'Fifty Shades'
Pitcher Tim Lincecum Living High and Mighty After Deal