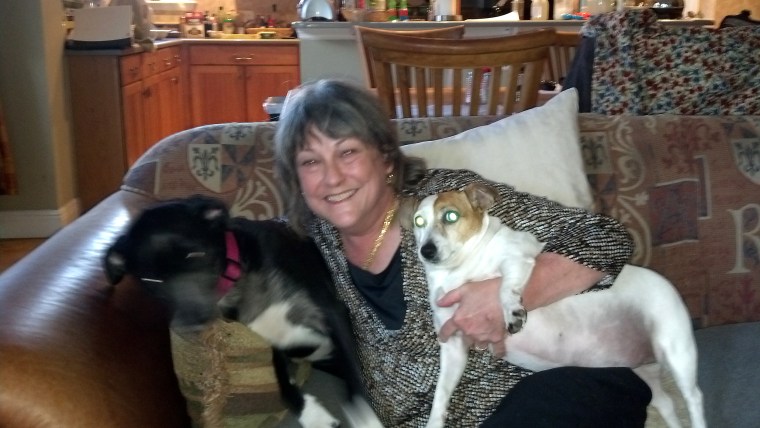 What's one way to survive in an economy that's meaner than a junkyard dog? Be willing to get some fur on your clothes.
Thousands of dog lovers across the country are making money on the side by inviting pooches they've never met to lounge and play inside their homes. These entrepreneurs range from college students to professionals to stay-at-home parents to retirees, and their dog-care services net them anywhere from a few extra hundred dollars to $5,000 a month.
"It's work, but as far as work goes, it's hardly a burden," said Roberta Eicher, 60, who uses Rover.com to promote her doggie-daycare and boarding services at her home in Orlando, Fla. "It's been a very good thing for me. That extra income per month has really helped."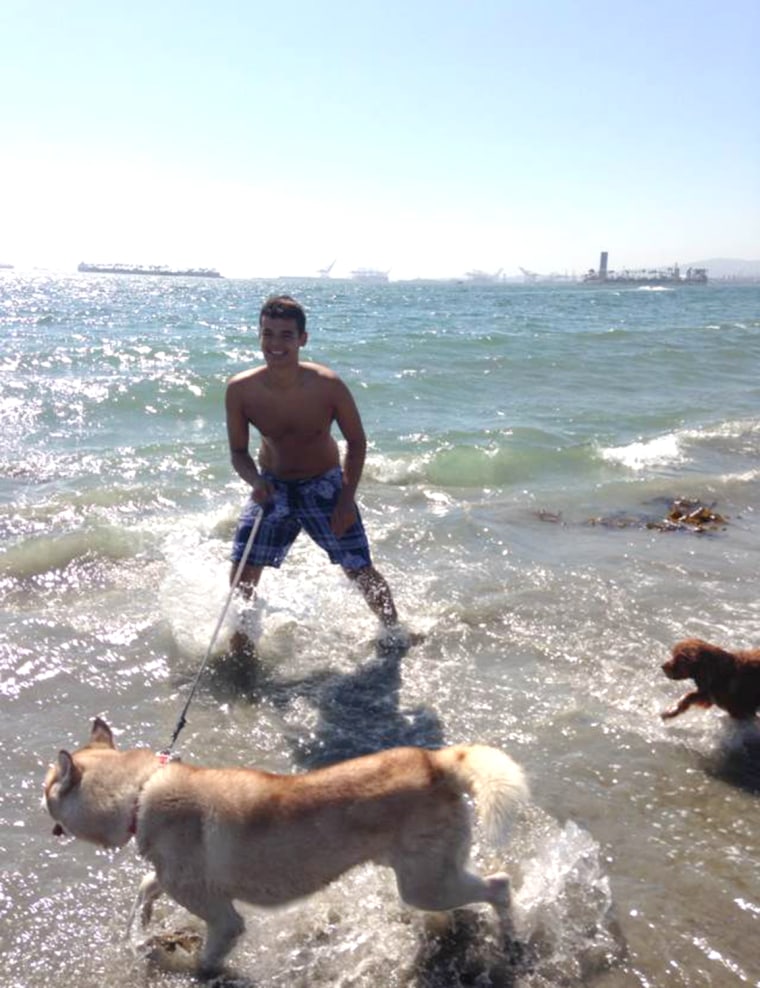 Sites like Rover.com, DogVacay.com, SleepOverRover.com, Petsitting.com and others are making it easier than ever for people like Eicher to launch their own dog-care businesses. And in an era when more U.S. households have dogs than children and canines are cherished as beloved family members, the potential client base can seem limitless.
"Over Christmas I had to turn down seven dogs," said Eric Curry, 20, a pre-veterinary college student in Los Angeles who is keeping his student loans to a minimum by caring for dogs through DogVacay.com. "I used to have two part-time jobs, but it made no sense working those jobs when I could do this out of my home while I study."
Leaving town? Petsitting sites to the rescue!
'How can you not be in a good mood?'
Sites that connect dog owners with dog-adoring caregivers have high appeal among people who don't want to leave their animals in kennels when they travel. For around $25 to $30 a night — sometimes less, sometimes more — customers can choose from an array of dog-friendly homes where their pooches can frolic, enjoy new smells and sleep on comfortable couches while they're away.

Providing this service doesn't feel like work for many of the humans involved — especially if they have dogs of their own and they're already in the rhythm of walks, feedings and dog-park romps. As an added bonus, their furry boarders tend to be exceptionally loyal and good-natured.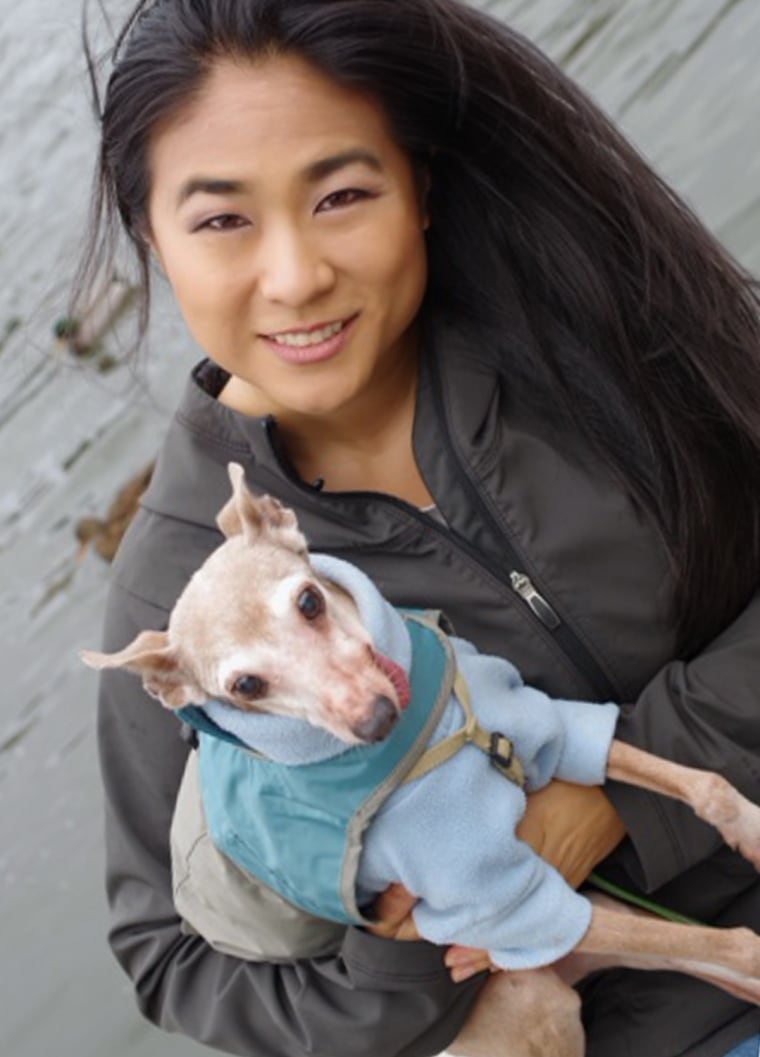 "How can you not be in a good mood when it's a sunny day and you're walking a dog who's so happy to see you?" said Jen Tserng, 36, of Seattle, a former doctor who changed careers when she found herself feeling calmer and having more fun caring for dogs through Rover.com.
To be sure, there is work involved — cleaning up after dogs, keeping track of their dietary quirks, giving them medications if needed and communicating with their owners — but it's not at all like punching a clock.
"My work day is much longer because I have to let dogs out first thing in the morning and also at 10 or 11 at night," Tserng said. "But in between I can get stuff done, go out to lunch, run errands — I just take the dogs with me to run errands. I've built it into my lifestyle."
The ease of entry is enticing more and more people to give the dog-care marketplace a try. Caregivers get immediate access to online reservation systems, credit-card payment systems and insurance (in case of pet-related emergencies), as well as a slew of eager customers. Then they can build their reputations through online reviews, eliminating the need for advertising.
"It's a dog-care business in a box," said Aaron Hirschhorn, co-founder and chief executive of Los Angeles-based DogVacay. "There are zero set-up costs. You could do this on your own, with a craigslist listing or something like that, but how would you take credit-card payments and cancellations and cover insurance? With this, everything is done already."
The insurance coverage can be a godsend for caregivers. In one instance, Eicher of Orlando was caring for a shih tzu who barked so hard at a passerby that one of the dog's eyeballs popped out of his head.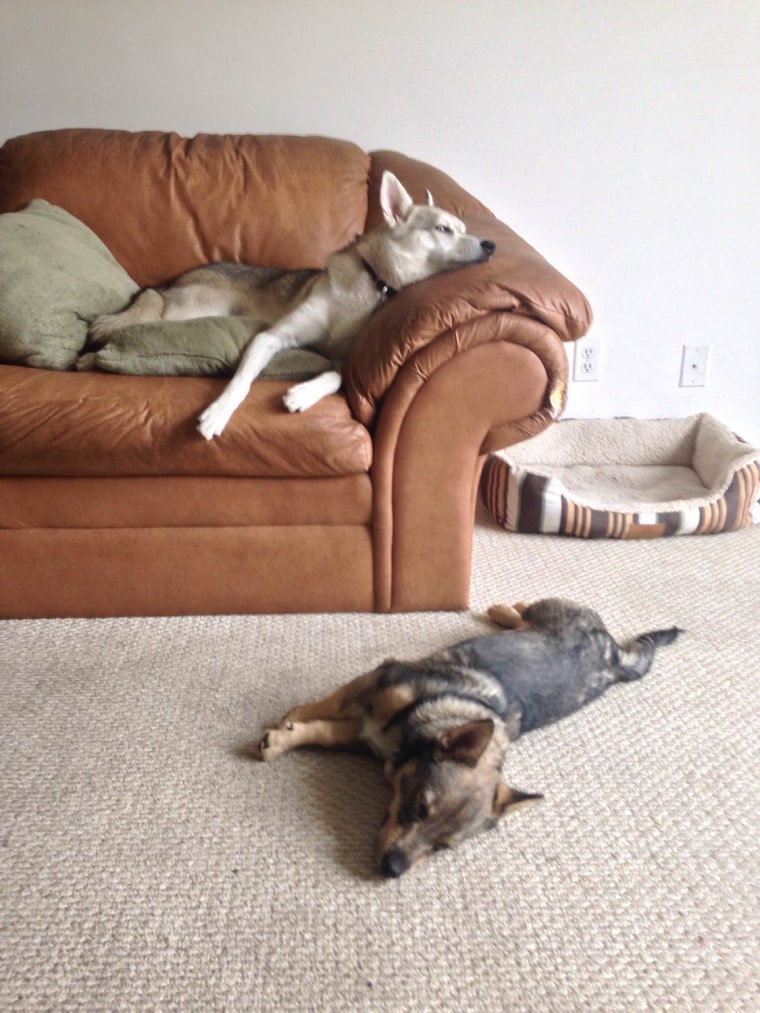 "I had to go to the emergency vet because it's always on a Friday at 6 when this happens, right?" Eicher said. "The poor pup needed surgery to put the eye back in. I paid for everything, but Rover immediately refunded me. They were right there."
In another case, Curry of Los Angeles was shocked when a 14-year-old beagle in his care began having a seizure.
"I live really close to a veterinary hospital ... where DogVacay has a partnership," Curry said. "I had no problem getting him treatment."
'I can do that!'
Tserng, the former doctor in Seattle, said her decision to change professions last year initially raised a few eyebrows — most notably her parents'. They had a hard time understanding why she'd abandon her forensic pathology career at the county Medical Examiner's Office to care for dogs.

She cited a number of reasons for her decision, including sky-high satisfaction levels and reduced stress. But one reason jumped out as especially pragmatic: She made more money caring for dogs.
"At the Medical Examier's Office, I was bringing home about $800 a week," Tserng said. "Now, on average, I can easily clear $1,200 a week."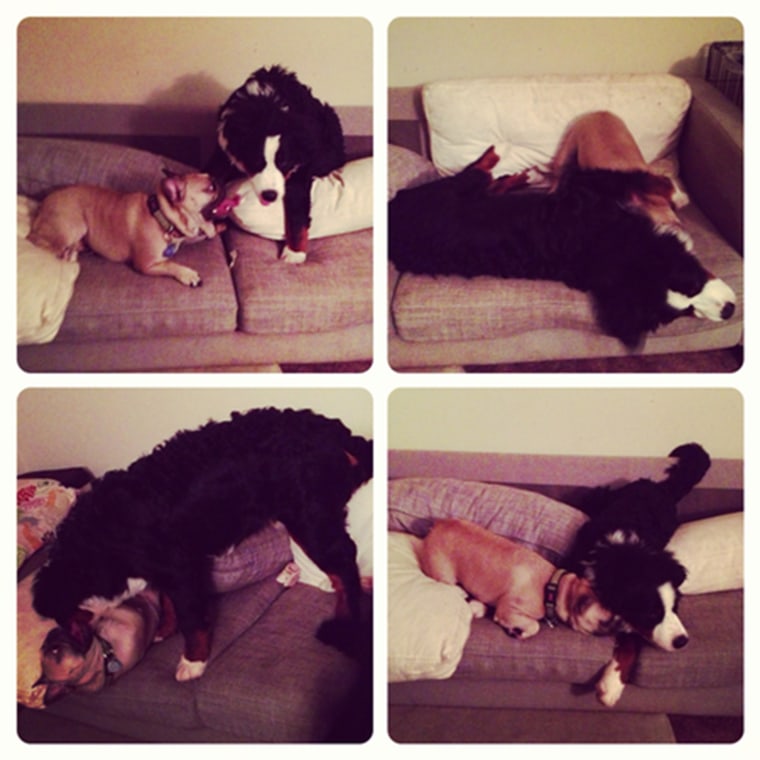 Across the country in Florida, Eicher and her husband weren't sure how to proceed when the economy went bust. Eicher could no longer afford to maintain her business, a dental laboratory that she owned for 35 years, and her husband was forced to close his restaurants.
"We were in deep trouble financially," Eicher recalled. "I remember sitting there thinking, 'I'm 60 years old and I've been making teeth for 35 years — I can't do anything else!'"
Around that time she spotted a Rover.com ad, and her mind started racing.
"I thought, 'Oh my gosh, I can do that!'" said Eicher, who has three dogs of her own. "I figured it might not pay my mortgage, but it could certainly pay my electric bill."
Within a week she had her first inquiry from a dog owner who needed boarding, and she's had extra dogs hanging around her home ever since — for about a full calendar year now.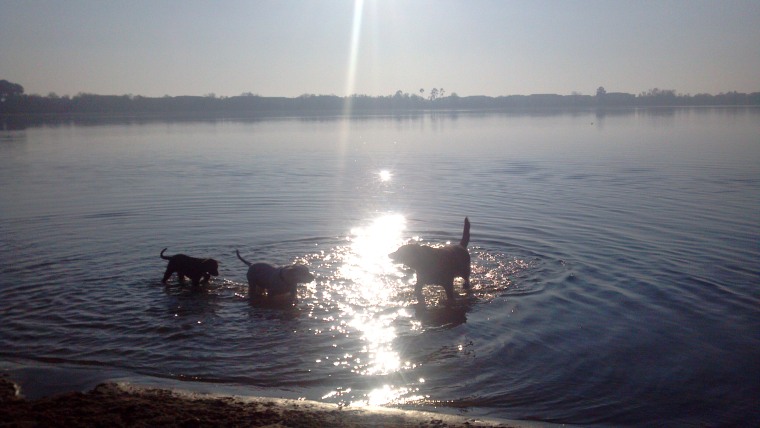 Greg Gottesman, founder of Seattle-based Rover.com and managing director at Madrona Venture Group, said the idea for the company came to him as he searched for a solution to a problem: How could he and his family find a pleasant place for their dog, Ruby Tuesday, to stay when they traveled?
"A lot of people who have dogs have that issue, especially if you don't have family in town," Gottesman said.
He said it's gratifying to see how many dog-sitters have been able to use the site to improve their lives. Even his 11-year-old daughter has benefited from it.
"We've had dogs come stay with us and my daughter loves to take care of them and play with them," Gottesman said. "I think she's made maybe $500 doing it. One time she said to me, 'You know, Dad, I'd actually pay them to watch their dogs!'"
Need a Coffey break? Connect with TODAY.com writer Laura T. Coffey on Facebook, follow her on Twitter or read more of her stories at LauraTCoffey.com.