Your phone has been way more than a phone for years.
There are countless accessories available for your iPhone, Macbook or iPad through the Apple Store. From accessories as simple as charging devices to add-ons as complex as a double telepresence robot, there's not much Apple hasn't already released.
Then there are the companies that make some really unusual add-ons. Forget fancy headphones or a high-tech baby monitor—these are some of the most outlandish Apple accessories available.
Revisit your childhood gamer
Originally used as an April Fool's joke, Hyperkin's Smart Boy is designed to transform your iPhone into a Game Boy Color, complete with physical buttons. "We 'leaked' it with the initial intent of testing the market, seeing whether or not it should be something we'd actually make, under the guise of an April Fools' Joke," a Hyperkin exec stated. Upon realizing that the public was genuinely excited for the fake product, the company decided to actually start production on a very real Smart Boy. It is currently in development, with no official launch date announced.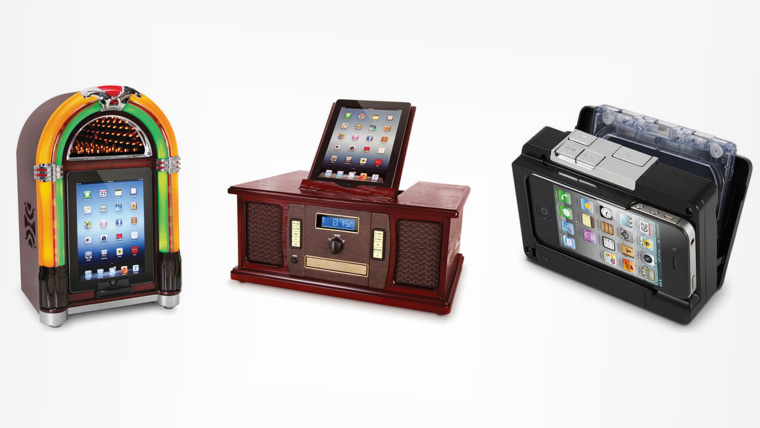 Step up your music game
Is your fancy new iPhone or iPad much too modern for your musical tastes? Lucky for you, these music players can help bring back that classic feel. The cassette to iPod converter ($79.95) and will support all of those tapes collecting dust in your closet. The iPad Classic Cabinet Music Center ($149.95) and the iPad Tabletop Jukebox ($199.95) are more for decoration than functionality, but these accessories definitely add some flair to your commonly used Apple products.
Bathroom time turned music time
Now you can really make use of your Apple products absolutely everywhere. This toilet paper holder doubles as an iPod dock so you can listen to some tunes during your bathroom time.
Fun and functional, what could be better?
Keep your iPhone warm
What's better than cozying into a sweatshirt on a chilly day? Not much. Why not share the love with your iPhone? This accessory lets you give some love back to your iPhone with a stylish hoodie, available in different colors and patterns.
Stash your phone away
As most ladies already know, carrying a purse around during a night out can be an inconvenience. The Joey Bra helps streamline your wardrobe. Essentially, this products is a bra designed with a side-pouch large enough to fit your iPhone or other small must-haves.
Get a dance partner
Never dance by yourself again. This dancing cat speaker plugs right into your iPhone and not only amplifies your music, but jams out right along with you. They're are available in a variety of colors.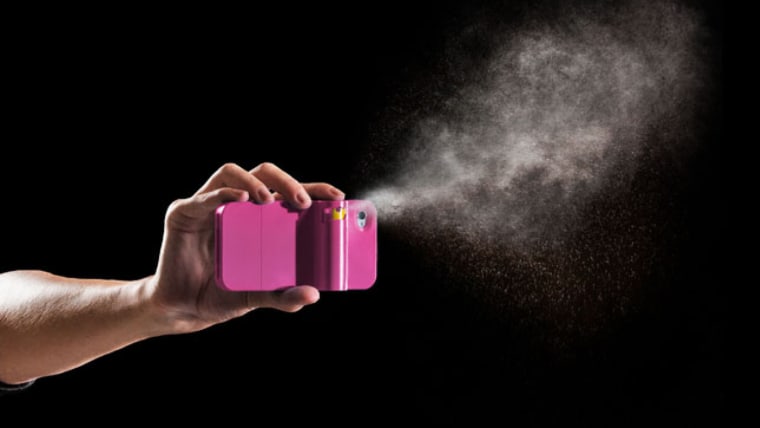 Pepper spray iPhone case
Talk about iPhone security. Just when you thought upgrading your password from four digits to an entire word was improving your security, the pepper spray case ups the ante further. Spraytect's iPhone case includes a detachable pepper spray cartridge for easy access in the event of an emergency.
What's the craziest Apple accessory you've seen?