A new crop of smartphone apps promise to make visiting the therapist as easy as posting to Facebook. Experts say they'll never replace flesh and blood therapists. But maybe they don't have to.
According to the U.S. Department of Health & Human Services, only 38 percent of adults with mental health problems get the treatment they need. Of the two-thirds of those who are referred to therapy but never go, price is the main hurdle, as many therapists don't take insurance. The median cost per session for psychologists is $75. Patients often pay out of pocket.
In comparison, text therapy apps charge much less. One that raised a few eyebrows since its ads started appearing on the New York City subway this January is Talkspace, which can cost as little as $19 per week. Competitors like GoLantern and BetterHelp can cost between $28-$35 per week. All of them electronically connect you to licensed psychologists, clinical social workers, and mental health counselors. As long as your smartphone is charged and you have an internet connection, the doctor is in.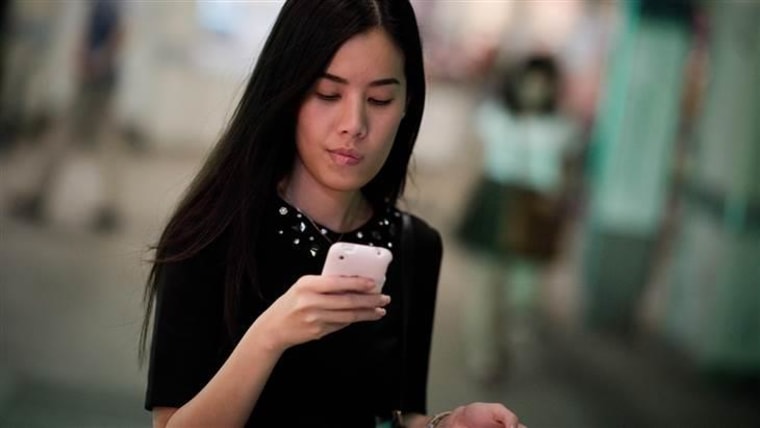 "Teletherapy," whether by phone, webcam, or email, has been around for 15 years, but the explosion of smartphone users has created new opportunities for the startups that can put Freud into an app.
Oren Frank, who co-founded Talkspace with his wife Roni in 2012 and have raised $3.5 million in investments, said they extensively vet their therapists. The service currently has over 200 serving its 80,000 registered users, of which a few thousand are paying customers.
Talkspace doesn't accept any junior therapists or anyone right out of school, said Frank. All of its therapists have at least a Masters degree and most have 5-10 years of face to face therapy experience. He estimates 10-20 percent use Talkspace as their primary source of income, with the rest using it to fill their client roster to varying degrees.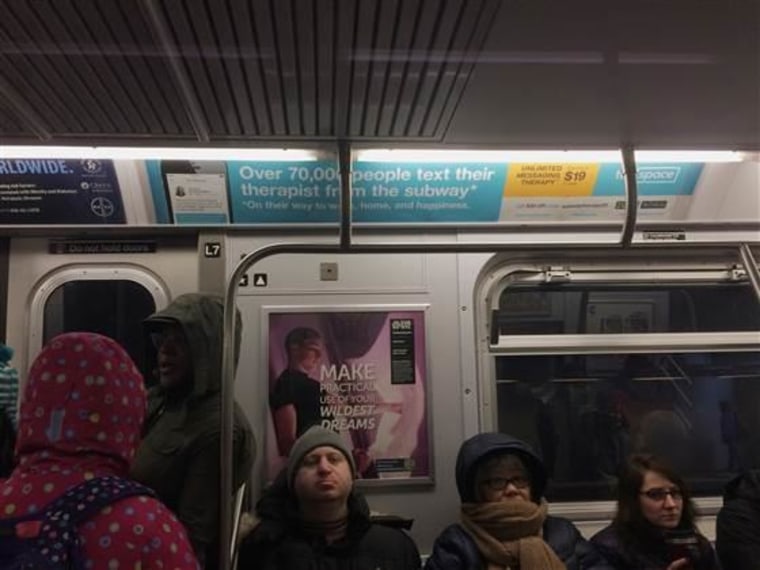 Like providers on similarly disruptive services like Uber and Airbnb, none of the therapists are employed by Talkspace. They're independent and the service is just a platform for connecting users with providers more efficiently than conventional means.
I plunged in
I decided to give it a shot for a week. But first, I needed to see how much of a mess I was.
To get a baseline reading, I took the Perceived Stress Scale, a widely used psychological tool for measuring how stressed you are. After answering on a scale from "Never" to "Very Often" to questions like "how often have you been able to control the irritations in your life?," I got a 24 out of a possible 40. The mean for my age is 13. Married, and the father of a two-year-old, clearly there's some stresses to get off my chest.
It wouldn't be scientific, but I was curious whether after a few sessions I could get that number down.
I got a free trial run with Nicole Amesbury, MS, LMHC, a Florida-based psychotherapist. She's also the head of clinical development for Talkspace and her face appears on the NYC subway ads. Like all of Talkspace's therapists, she's able to communicate with her clients from anywhere in the world. Her favorite place is the beach near her house, with a coffee in one hand and her white iPhone in the other. In one of our exchanges she replied back to me while sitting in the US Airways club room at the Charlotte International Airport.
"Welcome to your confidential Talkspace," said the first message. "Help is on the way."
With a gulp, I plunged in.
Within the day Amesbury replied with summary statements and probing questions that asked me to open up on a few topics. I wrote from my desk, on the elevator and in-between bites of my peanut butter and jelly sandwich at lunch. Sometimes I composed a message on the subway and hit send when I got a signal.
I was grabbed from the start. It felt good to talk about "my stuff" with someone trusted, trained, and outside my normal life. Similar to anonymous posting apps like "Secret" and "Whisper," I could mentally purge into my phone and get instant gratification. Except the phone talked back. And I started to feel better.
As good as the therapist's couch?
It wasn't just placebo effect. Two 2013 studies, one from the University of Zurich published in the Journal of Affective Disorders, and another published in Cyberpyschology, Behavior and Networking, found that text therapy can be just as effective, if not more effective, than in-person therapy.
Considering the worldwide mental health crisis, services that could deliver effective therapy anywhere there is an internet connection, at a lower cost, could be a literal lifesaver.
In 2010, the World Health Organization estimated the global cost of mental illness was $2.5 trillion in 2010, projected to increase to $6 trillion by 2030.
Nearly one in five U.S. adults experienced some form of mental illness in 2013, according to the Substance Abuse and Mental Health Services Administration. And 9.3 million Americans, or 3.9 percent of the U.S. population, had serious thoughts of suicide.
Despite their potential, these services will not and should not replace in-person therapy, mental health experts say, even though some patients may find them easier.
"The perceived anonymity in internet communications may enable some patients to be more forthcoming, thereby facilitating more therapeutic progress," according to a 2014 American Psychiatric Association resource document. "On the other hand, the physician will be unable to interpret awkward silences and other important metacommunications that do not come through."
Bill Emmet, Executive Director of the Kennedy Forum, which lobbies for mental health care reform, said these kinds of apps were "terrific" for people who can't otherwise get help.
However, he said, "Is that something that people should feel can be used totally without access to therapist or other professionals? That's where it gets uncertain."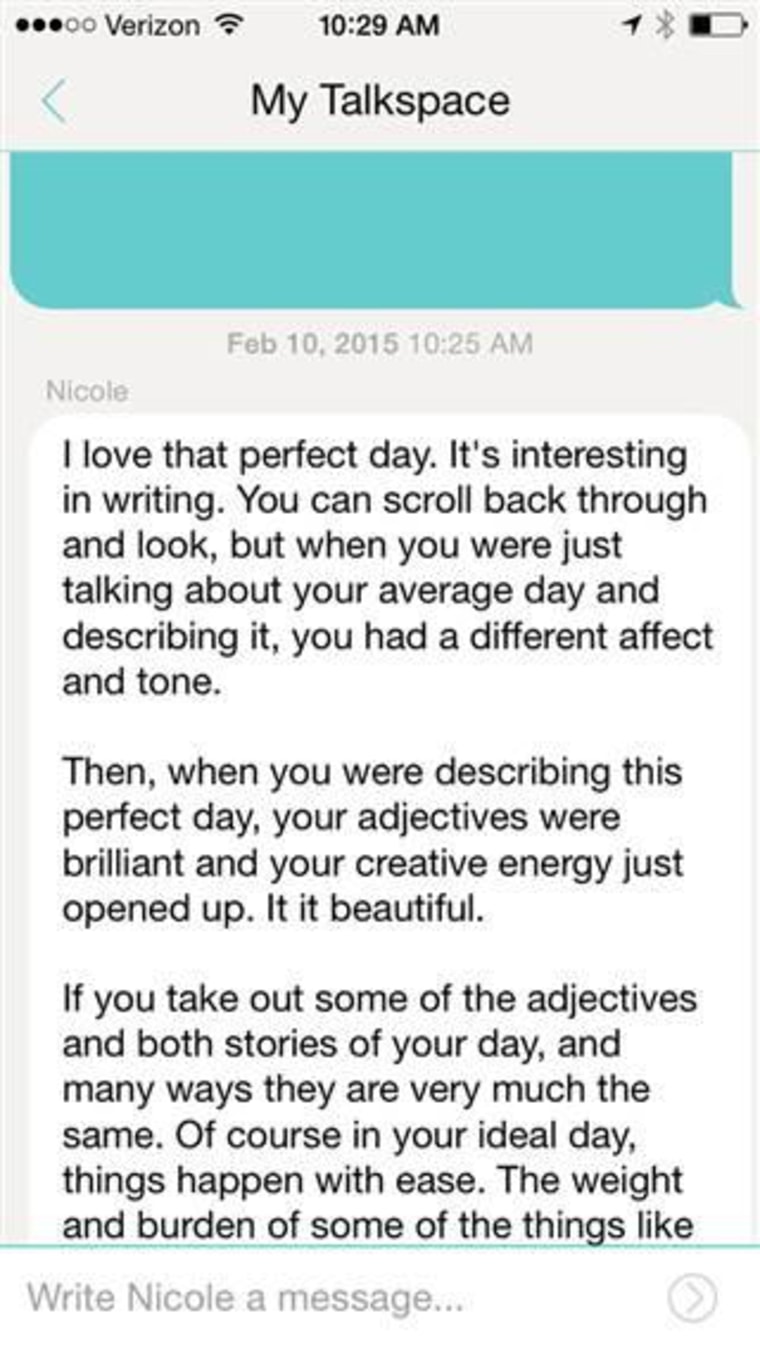 Does insurance cover it?
And with that question mark in mind, several insurance providers surveyed said they didn't cover therapy by many of the third-party text apps either.
Aetna spokeswoman Trasee Carr said the healthcare provider, one of the country's largest, bases its coverage on "clinical evidence" and it does not cover therapy by text message which was still in the "exploration" phase.
Policies can vary by provider, state, and e-therapy service, however. In states that reimburse for teletherapy, eligible patients pay their normal co-pay. Talkspace says it doesn't work with insurance providers. Others, like its competitor Breakthrough, do.
Is it truly confidential?
Another uncertainty: will my secrets be kept?
No matter how you communicate with a therapist those dialogues are protected under confidentiality laws. With some exceptions, they can refuse to disclose patient records in judicial proceedings. But if a divorce lawyer learns the other party was on Talkspace, they may subpoena those records.
"Any record of any kind in business or healthcare can be subpoenaed. However, how a subpoena is responded to has to do with a variety of legal factors that are evaluated on a case by case," said Talkspace spokeswoman Chi Zhao.
To deal with balance privacy concerns, Talkspace deletes chat transcripts older than 6 months.
There's another area where these apps could fall short. "If someone is truly in crisis you need to be able to have access to someone," said Andrew Cleek, Executive Officer at the McSilver Institute at the New York University Silver School of Social Work.
If you have thoughts of harming yourself or others, the e-therapy companies' terms of service and copy at the bottom of the website direct you to call a crisis hotline.
But what if you're not holding the razor over your wrist? What if you just have some problems you need to share, and no time to do it?
The smartphone will see you now
32-year-old New York writer Gabriella Moss gave Talkspace a whirl while on assignment for the online women's site Bustle. Moss had been to traditional therapy in the past. Tapping to her therapist on a smartphone felt very different, she said, "more like an ongoing instant message conversation with an extremely 'together' friend."
Moss liked that she was able to bring up things as it occurred to her and get responses back within a day, as compared to traditional therapy where she would have to wait for next week's session. On the other hand, the freewheeling nature made her feel less accountable.
After a Talkspace session, said Moss, "I didn't feel like I needed to take a fearless moral inventory."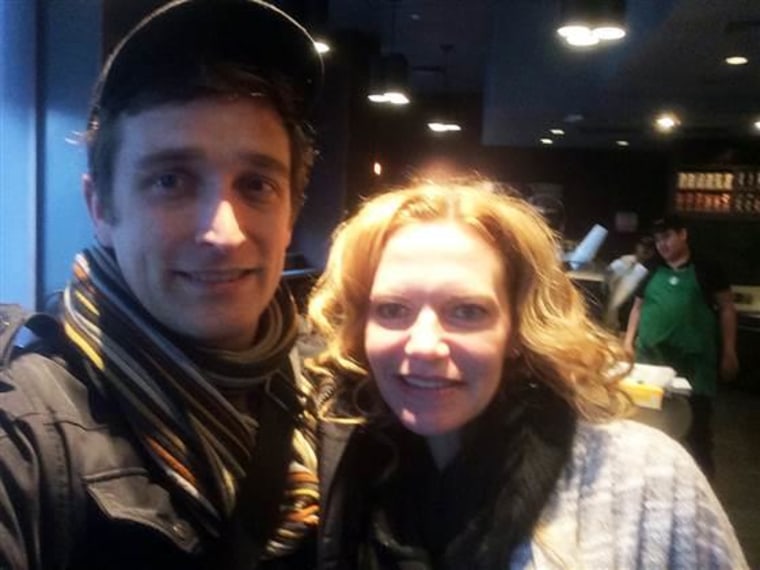 For my part, I found my therapist, Nicole, sympathetic and engaged. I didn't get the same real-time feedback from a face-to-face encounter, but if I had a thought I would hear back within 24 hours. She asked questions. She gave me assignments. She ignored the fluff and picked up the pertinent threads, tugging me towards unraveling bigger anxieties.
I retook the stress test a week later and scored a 22. It was only a couple of notches down, and within the test's standard deviation of error. But during the trial real bubbles of emotional relief had gone off in my mind.
In February, Talkspace held an event in New York and I meet Nicole in person. Upon seeing her, I shouted, "You're real!" We hugged and immediately picked up our conversation without a hitch.
Email ben.popken@nbcuni.com or tweet @bpopken.
This story was originally published in February.