Mike Peterson was driving airport shuttle passengers in Salt Lake City as he had been doing for about 20 years when a large chunk of concrete fell from the overpass he was driving under onto his car, crushing its hood.
One 25-lb. piece wound up in the front passenger seat. "Another six to eight inches, you might not have been talking to me today," Peterson said. According to government data, that overpass is just one of tens of thousands of bridges in the U.S. that have been deemed structurally deficient.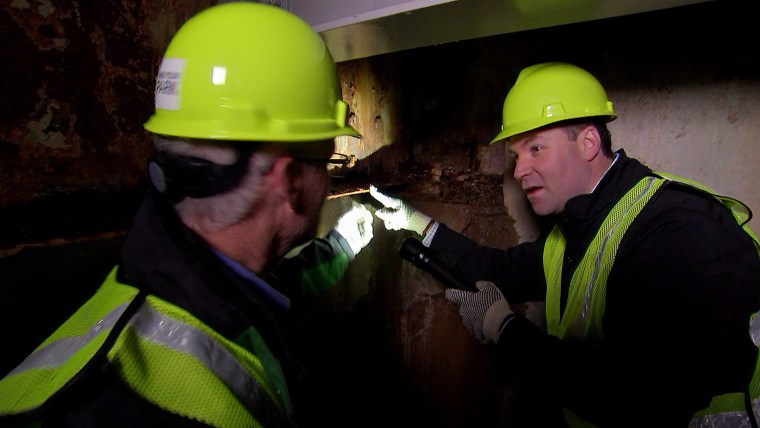 Joined by Charles Borders, an official of the National Park Service, TODAY national investigative correspondent Jeff Rossen visited the Arlington Memorial Bridge in Washington, D.C., where concrete blocks also fall off and the main support beams are rotting so badly that Rossen could put his whole hand inside the holes. "All of this [is] just rusting from the inside out," Borders said.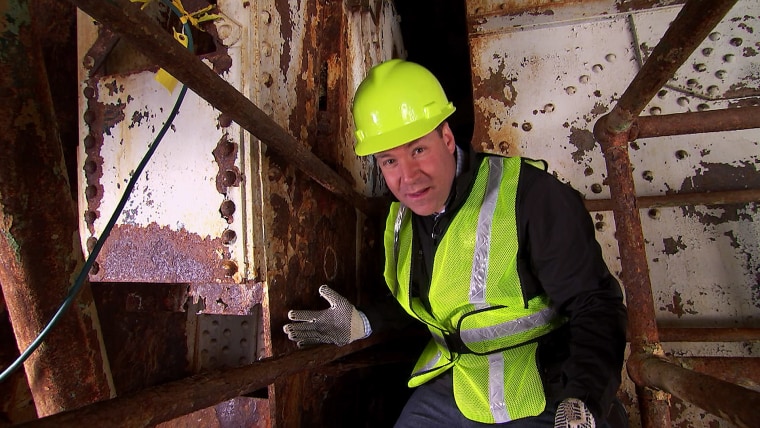 The problem is "terrible, and it is getting worse by the year," admitted Anthony Foxx, the U.S. Secretary of Transportation.
Foxx said the entire system is broken: States get federal money and spend it as they wish, with little federal oversight. "No one has argued more strenuously for fixing these issues than I have," Foxx said. "Congress has to pass a package with enough resources to handle the problem."
The government is spending billions of dollars to fix these bridges, but analysts say the problem is so bad that at the present pace, it will take 21 years to fix every bridge.
To find out which bridges in your neighborhood are structurally deficient, you can consult a full state-by-state list here.
To suggest a topic for an upcoming investigation, visit the Rossen Reports Facebook page.