A group of teenagers managed to prank museumgoers at the San Francisco Museum of Modern Art when they turned a pair of ordinary glasses into their own "art" as a joke.
The idea struck pals TJ Khayatan, 17, and Kevin Nguyen, 16, from San Jose, California, while they were checking out the art during a recent trip and were decidedly unimpressed, they told TODAY.
"We saw a lot of nice art and paintings on the wall, but then some of the other stuff — like a stuffed animal on a gray blanket — and we were like, is this really art?" Khayatan said. "So we thought we should try it, and we put down Kevin's glasses."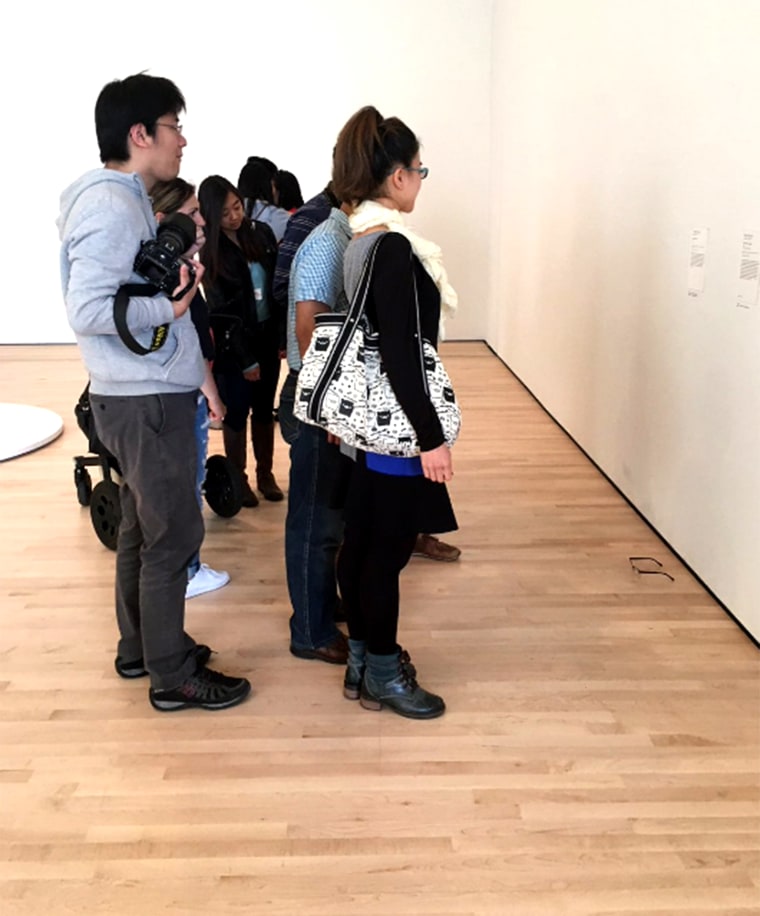 RELATED: Brothers hilariously trick sister into believing a zombie apocalypse has begun
"We didn't really expect what was going to happen," he added. "Apparently everyone was very intrigued."
Sure enough, people soon flocked to the new "exhibit," some even crouching down to take photos of Nguyen's glasses resting on the floor.
"The reaction was hilarious," Nguyen said.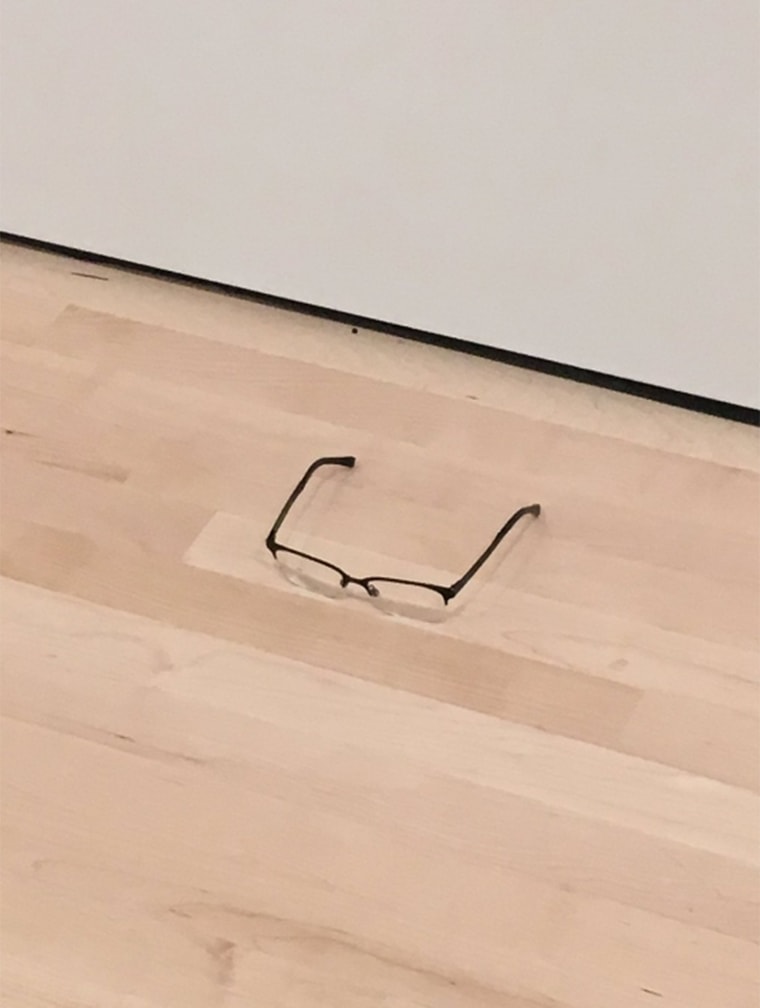 RELATED: April Fools! Fun pranks from Ellen DeGeneres, Gwen Stefani and more celebs
The teens, who were also at the museum with two of Khayatan's cousins, backed away, amused by the growing crowd, and snapped some photos of their own, which have since gone viral on social media.
The hoax ended when an astute art fan realized there wasn't any signage about the glasses and went to alert a museum employee. Once the crowd cleared, they swooped in to get the glasses.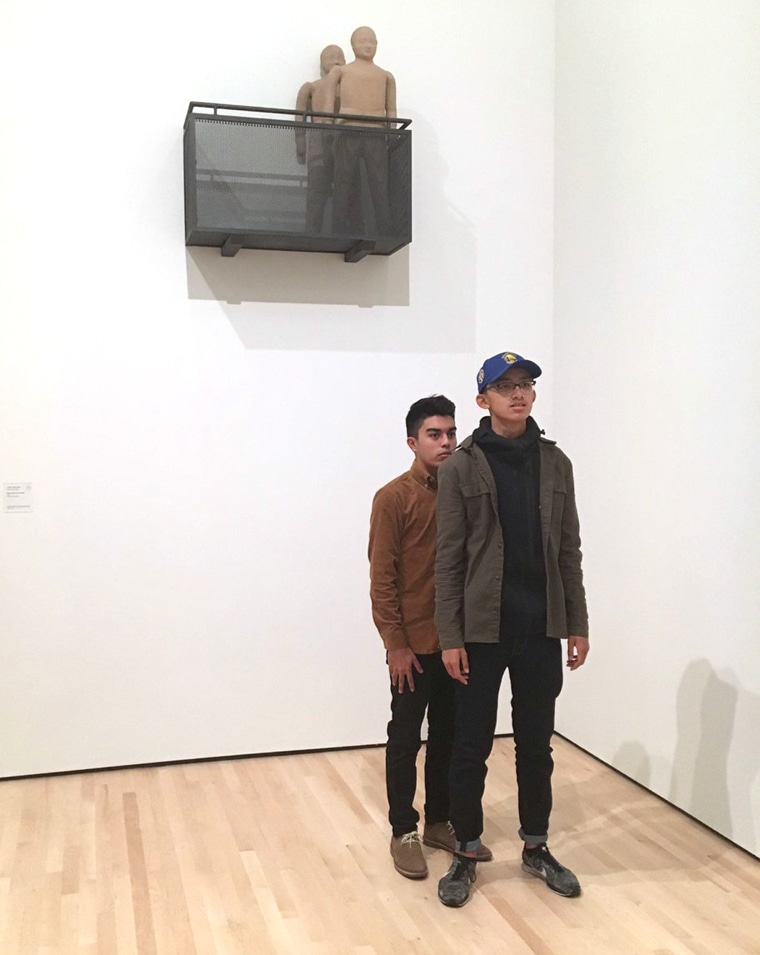 Khayatan and Nguyen attempted other pranks at the museum, dropping random objects like a baseball cap and a jacket on the floor, but none were as successful as the glasses, they said.
"We started just messing around," Khayatan said. "We saw a trash can and we pretended to be really interested in it, just to see if someone else would come and look. And we stared at the exit sign."
RELATED: 4 sets of twins bewilder strangers with time travel prank
"One couple came around the corner and they were like, 'Oh, what's this?' before realizing it was just an exit," Nguyen added.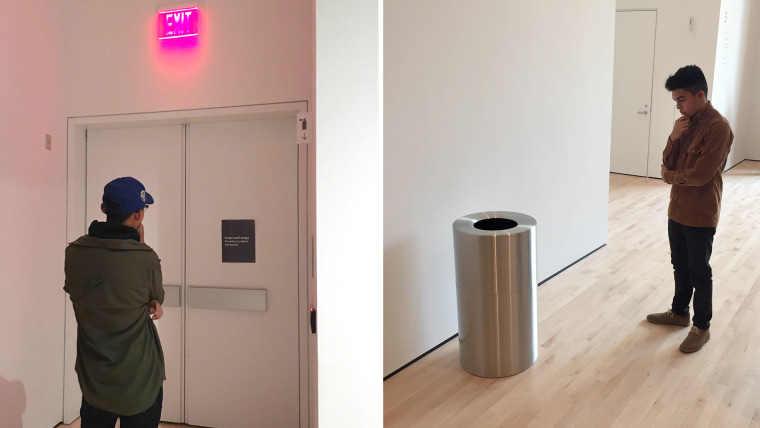 The teens said they didn't get into any trouble for their prank, and they're now enjoying their newfound social media stardom.
"I didn't know it would blow up that much!" Khayatan said.