While tech startups continue to attract top talent, the industry at large has a known diversity problem. Even large companies like Google have admitted that their staff is mostly white and mostly male. But Google also said, when it released that information over a year ago, that it "was miles from where it wanted to be."
Much of Silicon Valley is actively trying to create a more diverse landscape.
Katy Lynch is an example of a female who has risen to the top of a male-dominated industry. The 30-year-old CEO of Techweek has achieved not only the highest role at a leading technology conference and festival, but previously launched her own company, SocialKaty, a social media marketing agency, when she was just 26 years old.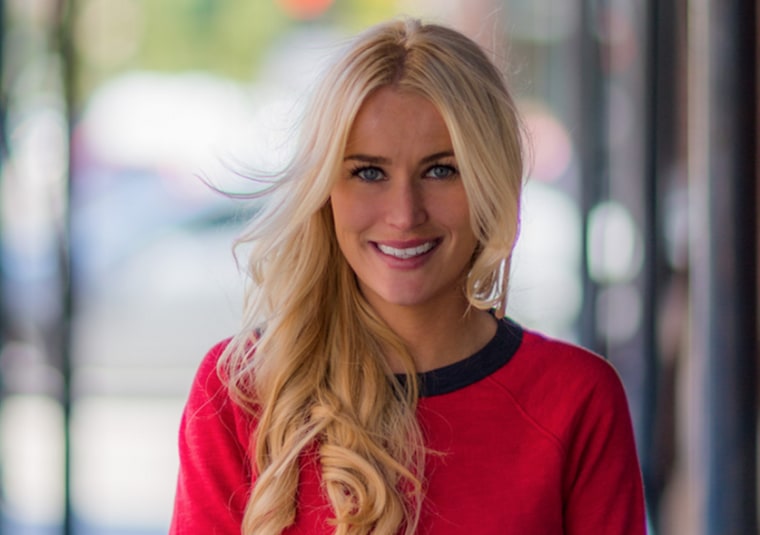 "The inspiration [to launch SocialKaty] happened when I started building up my expertise in social media marketing," Lynch told TODAY.com. "I received more and more questions from entrepreneurs needing help in that area."
It's been uphill from there. Lynch ran SocialKaty until 2014, when she sold it to Manifest Digital. Soon after, while working as head of business development at Manifest, the opportunity at Techweek arose.
RELATED: Female engineers fight gender stereotypes, cyberbullies with #ILookLikeAnEngineer
Part of the trick to succeeding as a woman in tech, Lynch says, is not to be intimidated by male colleagues.
"Many women feel intimidated by tech and [may feel that] they can't be themselves in a male-dominated industry — and that's not true," said Lynch. "It's not about being a woman in tech, it's about being a leader in tech. I think it all boils down to being true to yourself."
And companies have to be true to their employees as well — this means recognizing and celebrating men and women from all backgrounds.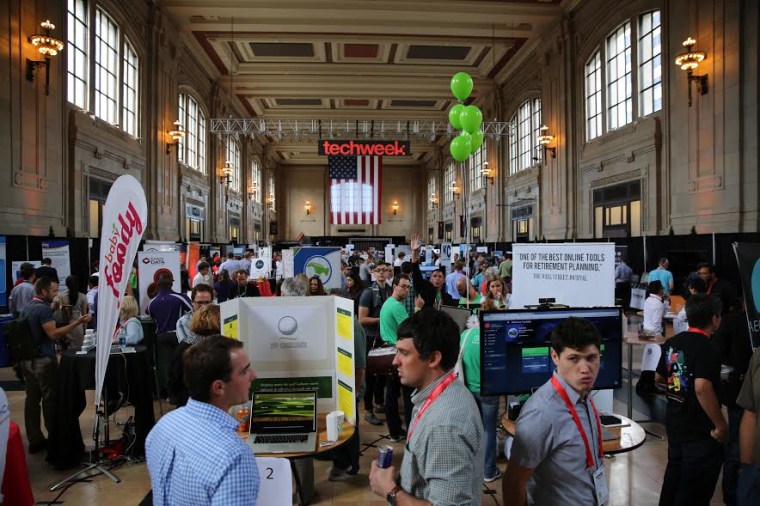 "It goes back to our core values and our mission which is [that] we want to make Techweek as diverse as possible," said Lynch. "We have someone here, our VP of people, who is in charge of culture at Techweek. She makes sure we embrace all cultures and all holidays. We are celebrating everyone within our company no matter where they come from. Other companies I have seen [do similar work] by promoting volunteerism or company initiatives to raise awareness around under-represented groups."
It may seem suspect to think of Techweek as being so progressive when in 2013, the organization hosted a bikini fashion show, and just last year promoted a "Black Tie Rave," an event that was eventually canceled after many shunned it as sexist and offensive.
But Lynch wasn't with Techweek during those incidents, which she calls "unfortunate."
RELATED: Sexism still alive and well in Silicon Valley (and on Newsweek cover)
"We do not tolerate discrimination of any kind," Lynch said of the bikini fashion show. "We make it a part of our organization's [mission] that discrimination is not tolerated at all."
One of the more subtle examples of sexism women in the workplace experience is one surrounding family life. All too often, women in leadership roles are asked how they can balance being a mother and/or wife, along with being an executive.
"We all have other commitments outside of work. What's important is being able to make time for everything," Lynch said.
Lynch is a strong believer in separating work life from home life.
"If you take your work home with you that can be detrimental to your relationships with your loved ones," said Lynch, adding that she and her husband have found that making time for each other as part of their routine is key.
RELATED: 5 of the most successful women in America share their career secrets
"Both my husband and I are entrepreneurs and [are] incredibly busy, but we always make time for each other," she said. "Every Tuesday night is date night, no matter what. No phones or computers [are allowed]."
This coming Tuesday may have to be an exception, though, as Techweek kicks off in New York City. The weeklong event has dozens of speakers scheduled to take the stage, including Al Roker and Ashley Parris, executive producer of TODAY digital.