By Carley Knobloch, Digitwirl
We all know that communication is the key to a good relationship. Technology can get a bad rap for keeping us apart with our noses buried in glowing screens, but there are great gadgets and apps that can actually help you to connect with your valentine… and even fan the flames. Here are some of my favorites:
Share the love, privately.
Let's be honest: PDAs (that's public displays of affection) aren't always appropriate — same goes with professing your love online. Don't worry, even on your busiest day, you and your love can stay in touch privately using the free Pair app. Pair allows you to share doodles, voice mails, pictures and messages privately and securely, with just the push of a button. And if you're both online together you can even ThumbKiss — which is when you touch the same spot on your screens and phones vibrate. Awww!
Maintain a healthy appetite
You're happy when you're healthy and your love is happy when you're happy. Let Larklife ($149) guide you both in your pursuits. This wearable wristband syncs with your smartphone and monitors all of your health and wellness progress. Best of all, Lark features a unique vibrating alarm, which wakes you up quietly and gently. Now, if one of you chooses to workout at 5 a.m., you'll still be speaking to each other at dinnertime. When used consistently, Larklife will increase your motivation and your stamina … not bad things to bring back to your bedroom.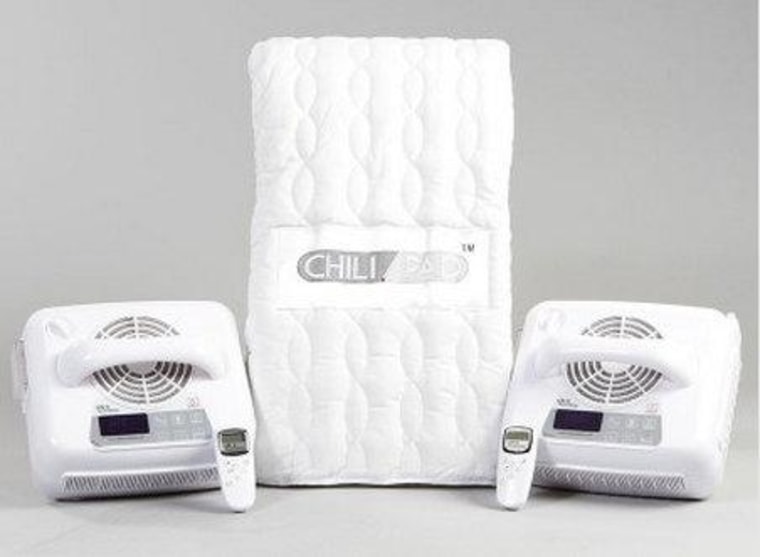 Don't let your love run cold
The only tragic love story better known than "Romeo and Juliet" is "The Furnace and The Ice Cube." In the final scene, a scream of agony is heard as your frozen feet are laid to rest between your love's smoldering knees. Let ChiliPad ($399-$999) change your fate. This amazing, machine-washable mattress pad with its own heating and cooling temperature control system can heat a bed to 118 degrees or cool it down to 46. The gamechanger? TWO zones that allow each of you to control the temperature on your own side of the bed. Now that has all the makings of a happy ending.
Lift and (never) separate
Your relationship is supportive and uplifting, why can't your bra be the same? Enter True & Co., an amazing service that will take the torture out of finding the right fit. Forget about the florescent lights of the fitting room and do all of your bra shopping from the comfort of home. Just take True & Co's 2-minute fit quiz and they'll recommend the styles and shapes best for you. Select your top five choices and keep them for up to seven days. A sexy fashion show for you and your love, and only keep the ones you (both!) like. Bras start at $45. Shipping is free.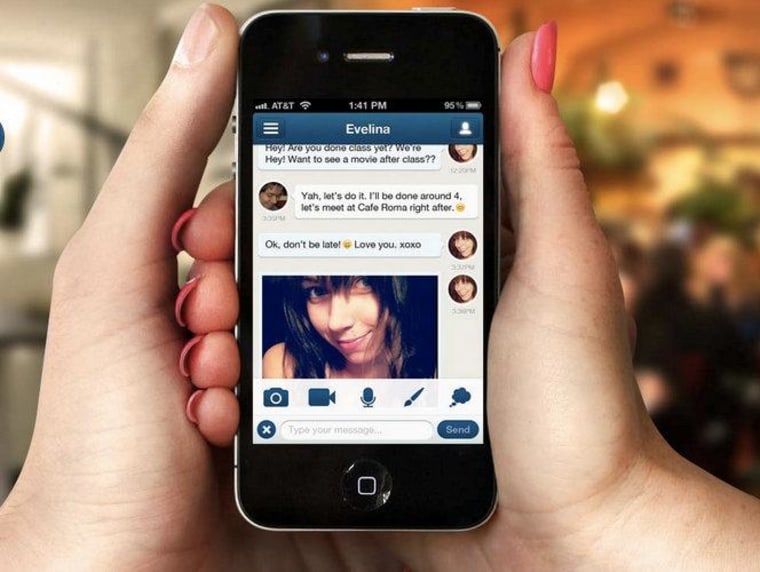 Light up his life
Oh, you know how to set a romantic scene all right: Lots of candles, champagne and ... um, fire trucks? No thank you. Create a safely sexy mood with the Smart Candle ($80). Without leaving the bed, you can turn your mate and these LED candles on in an instant. The clever, remote controlled illuminators cast the perfect glow to put you in the mood — just like a real candle.
Perfect harmony
Your partner is not a mind reader, but the Songza music app (free) is! Just tell this little DJ app what you're doing and what mood you're in and let it create a playlist for you. Planning a flameless candlelit dinner? Is your wristband telling you it's time to workout? Or maybe you're hoping for a wild romp in your temperature-controlled bed? Whatever scene you're about to star in, Songza has the soundtrack for you.
Don't just sit around
You're in a committed relationship with your partner, but you and your babysitter? That's a different story. Don't let a flaky nanny stand in the way of romance. If you want to get away for an impromptu dinner, use UrbanSitter — it's like OpenTable for babysitters! Using this service, you can see the sitters your Facebook friends recommend, or which new sitters are booked often and rated well. And its mobile app lets you find, book, schedule and pay sitters right from your smartphone. Date night, here you come.
Tonight, dear
You two have been working hard lately and hardly seeing one another at all. But you'll get away for a romantic retreat … someday. Hotel Tonight is here to make your dreams come true right now. This app offers you new, last-minute hotel deals every day … up to 70 percent off a regular room rate. It lets you search unsold hotel room inventory, which it has sorted into categories like hip, basic and luxe. You can book your room with four taps on your smartphone. So, what are you waiting for? Grab your love, grab your pajamas and get outta here! Better yet — skip the pajamas …
Make the world go away
I'm a gadget girl, to be sure, but my favorite tech tip for getting closer to the one you love is to cut gadgets out of the picture entirely. Once you've got your hotel room booked and sexy new bra on, you and your love can turn off your smartphones and fully focus on enjoying each other. Apple's iPhones have a built-in "Do Not Disturb" feature that some people might not know about. Set it and it won't let any alerts, texts or calls through. You can make exceptions, though, (if the babysitter needs to get ahold of you, for example). Android phones also have apps you can install to get the same effect, like Silencify. Technology works hard for you after all, so tell it to take the night off!
Carley Knobloch is a digital lifestyle expert. She's the host and founder of Digitwirl, a Webby-nominated Web show designed to help busy women discover technology that just works. Digitwirl brings together Carley's obsession with all things tech, her passion for problem-solving and her knack for curating the best resources for her audience. Carley also decodes smart home technology on HGTV.com, teaches social media savvy on eHow, and has appeared on The TodayShow, The Ricki Lake Show and Lifetime's The Balancing Act.
More from Digital Life: