Watch out, "Iron Chef"! IBM's Watson is showing what a silicon gourmet can do.
The computer has already proved it's good at everything from cancer research to playing "Jeopardy!" Now Watson is flexing its culinary muscle with "Cognitive Cooking with Chef Watson," a cookbook it developed with chefs at the Institute of Culinary Education (ICE).
Sadly, Watson doesn't have some kind of robot tongue it uses to taste fresh ingredients from the farmers' market. Instead, it pairs ingredients by sorting through a huge database. It includes recipes, a molecular breakdown of different ingredients, and research on the psychology behind people's food likes and dislikes.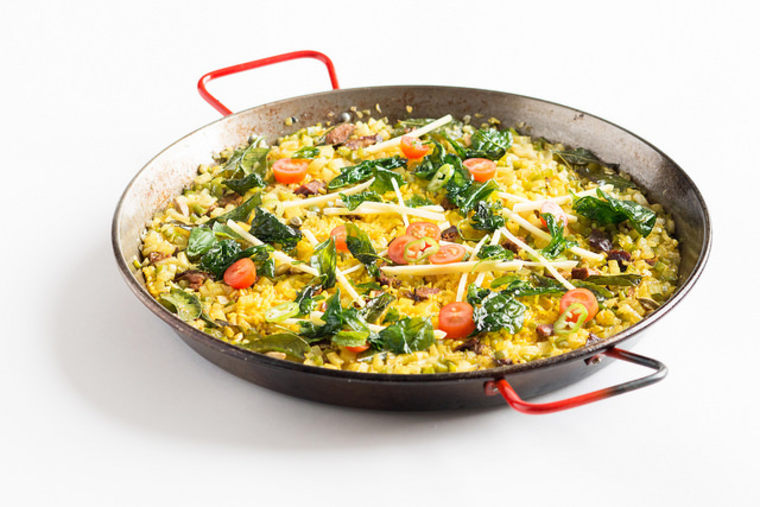 Watson then came up with thousands of possible flavor combinations, which were tested by ICE chefs. The result? Dishes like Swiss Thai asparagus quiche and Indian turmeric paella (pictured above). Overall, the cookbook includes 65 computer-derived recipes, perfect for when Cylons come over looking for a taste of home.