If you can't get the lyrics to Drake's "Hotline Bling" out of your head, you're not alone. After all, it was one of the most played tracks of 2015.
But get ready to learn a few new lines!
Drake stars in T-Mobile's Super Bowl 50 making-of-an-ad-within-an-ad, and in it, he's only too happy to rework his "Hotline" hit to please a trio of cell phone reps from another company.
"When you say, 'Call me on my cell phone,' just add 'device eligible for upgrade after 24 months,'" one of the execs urges.
"Genius!" the hit maker says with a surprising degree of enthusiasm.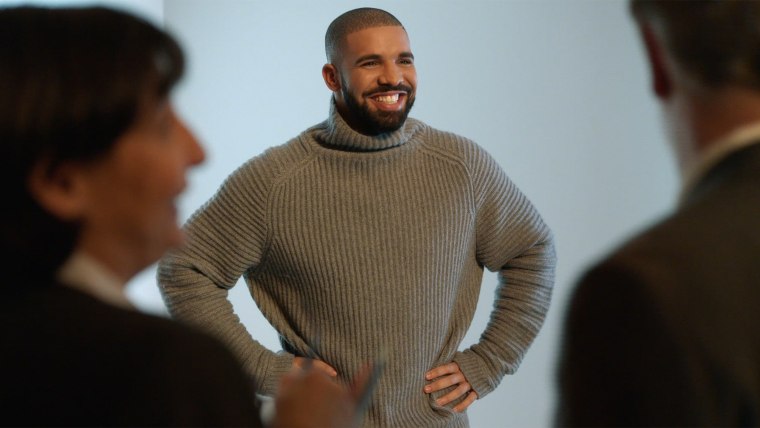 MORE: Bryan Cranston, Amy Schumer dramatically interpret Drake's 'Hotline Bling'
Then another suit chimes in with a lyrical addition, suggesting a verse about how "streaming music will incur data charges."
"Fantastic idea," the oddly agreeable Drake smiles back. "These changes don't ruin the song at all!"
MORE: Donald Trump shows off his dad dance moves in 'SNL' 'Hotline Bling' parody
Except, obviously, they do ruin it, which is the point T-Mobile drives home with the commercial-closing voice-over: "Wireless carriers ruin everything. Switch to T-Mobile, the un-carrier."
But whatever you do, don't switch the lyrics to "Hotline Bling." It's fine just the way it is.
Follow Ree Hines on Twitter.