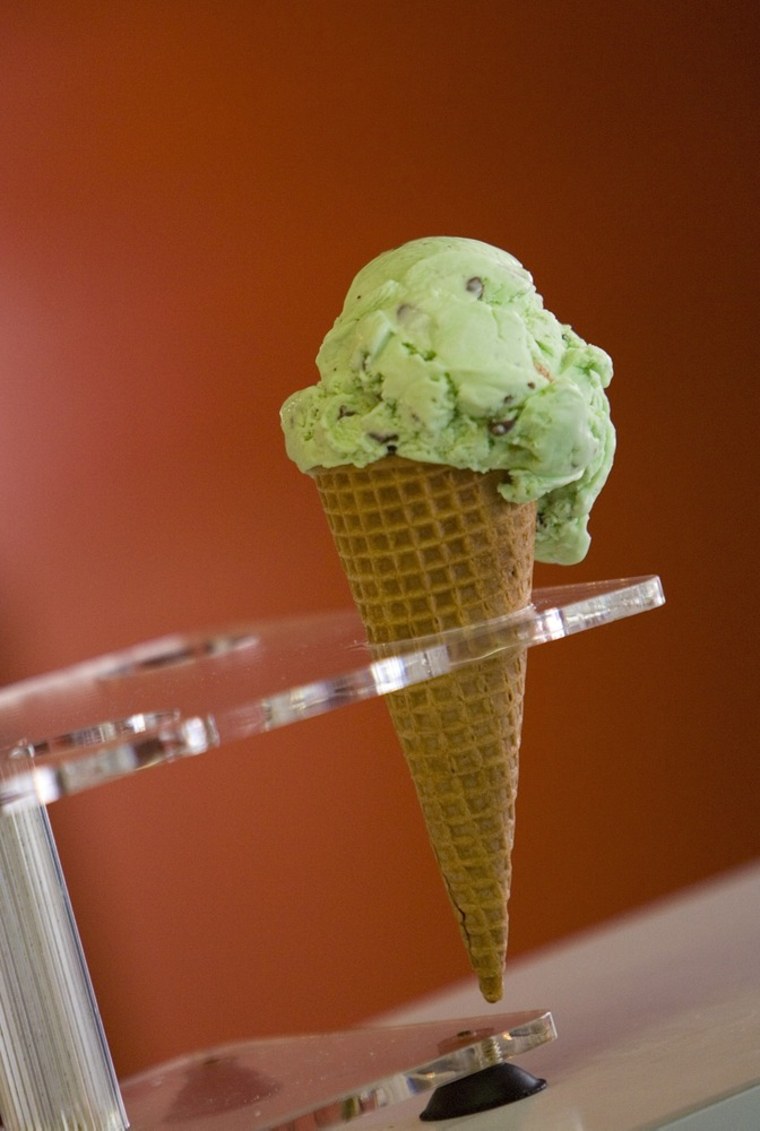 If your town has been experiencing triple-digit temperatures, you may be very familiar with the frozen dessert section of your supermarket.
Here's another reason to indulge in large quantities of creamy, frozen treats: July 15 is National Ice Cream Day.
When President Ronald Reagan proclaimed this special day back in 1984, he urged Americans to celebrate with "appropriate ceremonies and activities." So here are few places around the country where you may perform your patriotic duties (i.e. eat ice cream) and, in some cases, score some tasty, free samples.
On Sunday, Mars Chocolate North America is offering visitors at 11 Six Flags Parks around the country free ice cream treats during an ice cream social hour from 4 to 5 p.m. Participating parks are in Vallejo, Calif.; Los Angeles; Atlanta; Chicago; Baltimore/Washington; St. Louis; San Antonio and Arlington, Texas; Lake George, N.Y.; Springfield, Mass.; and Jackson, N.J.
In Massachusetts, an "adults only" DOVE ice cream truck will visit the Springfield Six Flags park at 5:30 p.m. on Sunday with free DOVE ice cream bars, massages, manicures and music for those 18 years of age and older.
At Ye Olde Mill, in Utica, Ohio, a historic grist mill, fishing pond and ice cream museum are among the attractions. Complimentary ice cream samples are offered daily in the ice cream parlor and throughout July (National Ice Cream Month), visitors taking weekday tours of the on-site Velvet Ice Cream factory are being offered free tastes of fresh ice cream right off the production line, before it's even frozen. On National Ice Cream Day, live entertainment will include the Olde Mill Clowns and a chance for one lucky visitor to win free ice cream for a year.
In Le Mars, Iowa, the Blue Bunny Ice Cream Parlor and Museum (admission: free) includes historic exhibits, ice cream-themed game kiosks and an old-fashioned ice cream parlor where samples are complimentary year-round. Blue Bunny is celebrating National Ice Cream Day all weekend long with live performances by the Siouxland Discovery Chorus Barbershop Harmony.
Ben & Jerry's ice cream factory in Waterbury, Vt., offers tours year-round that start with a "moo-vie" and end with a generous sample of the flavor of the day. Admission ($4 for adults, free for kids 12 and under) includes a chance to visit to the Flavor Graveyard, where retired flavors such as Peppermint Schtick and Pulp Addiction can be remembered.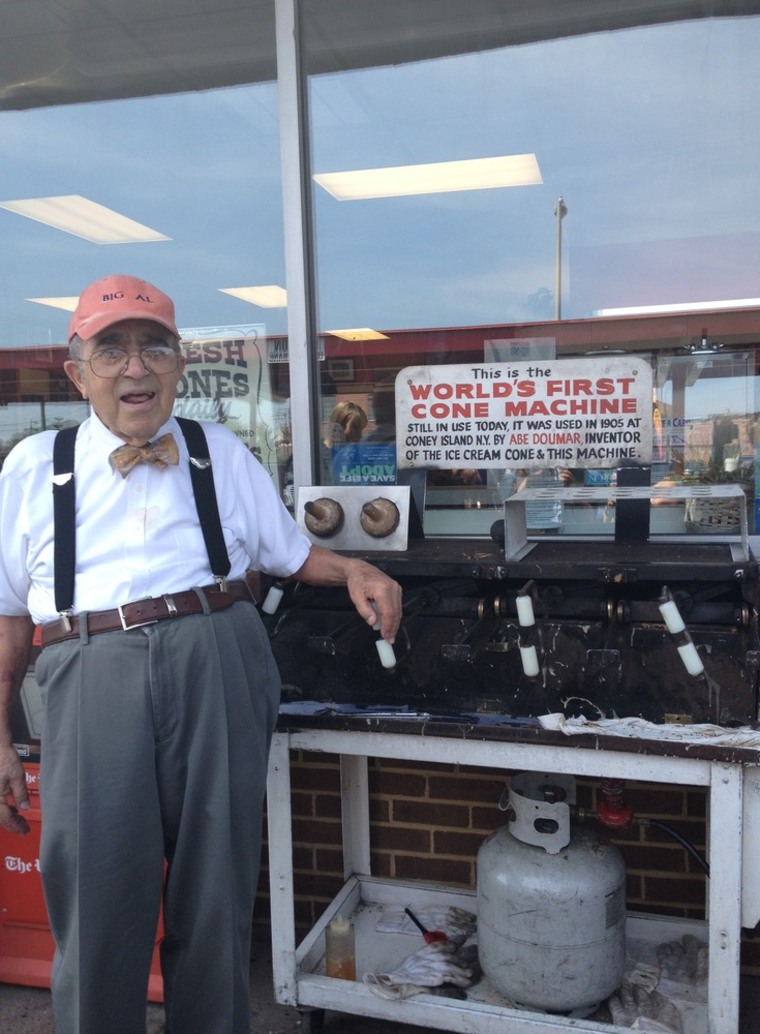 If Vermont isn't on your summer travel itinerary, keep in mind that Ben & Jerry's trucks are roaming the streets of Portland, Ore., Seattle, New York and Boston this summer handing out free samples of a new flavor at locations determined by ice cream-lovers' tweets.
And at Doumar's Cones & Barbeque in Norfolk, Va., owner Thad Doumar is happy to report that on National Ice Cream Day, the shop will still be cranking out fresh waffle cones on the four-burner cone machine his great-uncle, Abe Doumar, made back in 1905. According to legend, Doumar invented the waffle cone at the 1904 St. Louis World's Fair by buying a waffle, rolling it up and filling it with ice cream.
Find more by Harriet Baskas on Stuck at The Airport.com and follow her on Twitter.
More stories on Itineraries