Coke is bringing back a dead soda because the Internet told it to.
Following a relentless fan-led social campaign, Coke announced they're bringing back "SURGE," its 90's-era Mountain Dew knockoff that ceased production in 2002.
It's the first time Coke has ever revived a discontinued product. And as befits a rebirth brought about by online groundswell, it will only be available on Amazon. There, a 12-pack of 16-oz cans sells for $14, plus shipping.
Within an hour of going online Monday, the citrus-flavored soda had sold out. It was soon restocked, only to sell out again.
It's all thanks to an intensive two-year social media campaign masterminded by three male millennials buzzing on nostalgia for their favorite beverage.
Putting in several hours a day for no reward other than simply their love of the drink, the volunteer admins behind the "Surge Movement" Facebook page slowly built up a page with over 140,000 likes using activist-type guerrilla tactics. They raised $4,000 from online donations and took out a billboard a half-mile from Coca-Cola's Atlanta headquarters begging for Surge to return. Call-in days were organized where they would try to get fans to flood Coke's phone lines with pleas to bring the "fully-loaded citrus soda with carbs" back.

Along the way they kept the momentum and each other going by posting to Facebook and Twitter retro photos of fans enjoying Surge as kids, sharing images of nostalgic Surge merchandise, and organizing online games to spot Surge references in pop culture flotsam.
It's a green dream come true for Sean Sheridan, one of the Surge Facebook page administrators. 
"I'd be lying if I didn't say I was a little shaky right now," said Sheridan, a 31-year old IT worker from Murphy, Texas.
"It's the most delicious thing to ever hit the market," said Sheridan. "It has a cool, clean citrusy taste not found elsewhere... it's one of those few sodas you can drink ice cold, or hot after finding a can left in a car."

Sheridan's urge for Surge is a throwback to when he was a teenager growing up in Tennessee. He used to take trips up the Cumberland River in a dinghy from his stepfather's sailboat. Along the way he would stock up on bottles of Surge, purchased from a little floating store that kept it in coolers.
"I would just row around and explore... it was really cool to see such an awe-inspiring body of water," he said.
Even though at the time Surge was marketed as an "extreme" beverage, mirroring Mountain Dew's focus on actions sports, Sheridan said to him it represented "getting out there and seeing what adventure the universe had to offer."
Though the soda-maker invited the trio to their headquarters to kick off the announcement and has left the marketing of the brand up in the hands of Surge fans, there's been no exchange of money. The only contract the three signed was a non-disclosure agreement ahead of Surge's launch. They are free to run their page and write whatever post they want, except when Coke promotes one of their posts on Facebook. Then it has to go through Coke's legal department.
Even then, the marketing might of Coke is a drop in the ocean. Most of the traffic driven to the fan page has been from organic online sharing and media mentions, not from Coke's Facebook ad buy.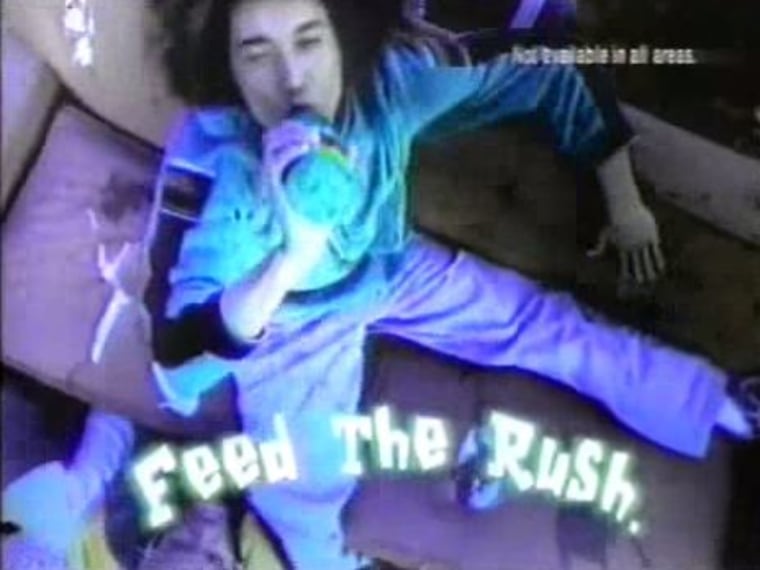 The soda's revival is something that would have been nearly impossible to do when Surge was on the market. 
"Surge fans used social media platforms to initiate a dialogue, and invite others to join in to put pressure on Coke to bring Surge back," said Helene Solomon, CEO of the Solomon McCown & Company PR firm. "This move by Coke implies something larger for brands, communicators and marketers in general."
So, power to the pop top poppers, but it's also a marketing coup for Coke, said Steve Posavac, a Vanderbilt University marketing professor.
"The fact that this is in response to a social media campaign may lead to consumer perceptions of Coke being a younger and more hip brand – a goal Coke often pursues in its advertising," said Posavac. "The costs of bringing back Surge through only the Amazon channel are quite low, the branding ROI [return on investment] for all Coke brands based on this move should be very favorable."
Depending on how well Surge goes, we could see more niche products from big companies offered online only.
"Previously, a smaller brand would never have had a realistic shot at commercialization," said Coke spokeswoman Racquel Mason in a statement. "Now with Amazon, consumers can order a product like Surge and have it delivered directly to their doorstep. It's the democratization of demand."
Now, where's my Orange Coke?