If the official Steve Jobs biography by Walter Isaacson didn't have enough pictures for your liking, then perhaps a Japanese manga adaptation by artist Mari Yamazaki might be worth a look. It presents the late Apple co-founder as a doe-eyed child, a drug-addled bad boy, and a misunderstood genius — all in semi-realistic monochrome style.
"[I]t's quite unlike anything I've read before," writes the Verge's Sam Byford.
The first volume of the story is in the May 2013 issue of a girls' comic anthology named "Kiss" and it doesn't shy away from giving Isaacson's biography a solid nod right away. "Told from Isaacson's perspective, it begins with Jobs repeatedly nagging the biographer to write his story — a conversation that persists over the first fifteen pages before a call from Jobs' wife Laurene Powell finally breaks Isaacson's resolve," Byford explains.
The story quickly jumps to Jobs' childhood days before walking readers through his life — there are moments in which a young Jobs wonders if his parents love him, schoolboy pranks, and drug experimentation — up to his first meeting with future partner Steve Wozniak.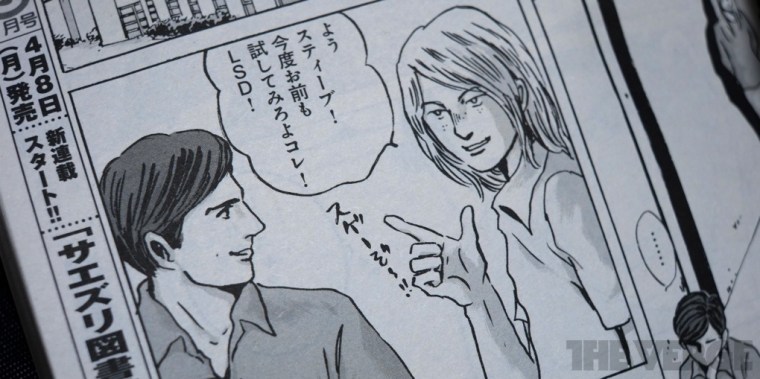 You can preview the first few pages of the Steve Jobs manga adaptation on Yahoo! Japan's online bookstore.
Want more tech news or interesting links? You'll get plenty of both if you keep up with Rosa Golijan, the writer of this post, by following her on Twitter, subscribing to her Facebook posts, or circling her on Google+.