As fewer people have been hitting the cafe on their way to the office or the gym, Starbucks is expanding in the grocery store aisles to boost their business. So they've got a slew of new products to fill shoppers' carts, including a new way to make iced coffee and cans of coffee spiked with protein. Because these days, if it doesn't have added protein, it's practically wimpy.
In a rented loft in Midtown Manhattan, Starbucks gave us and other media outlets a sneak peek and taste test of some of their newest innovations hitting grocery store shelves this spring.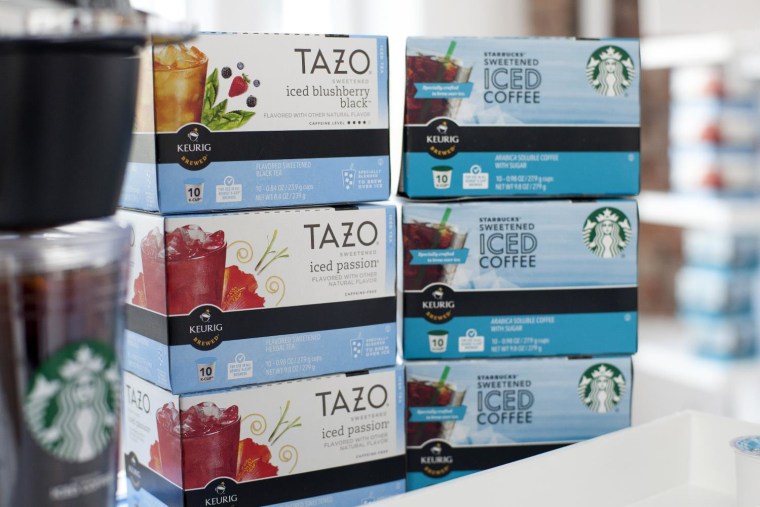 Even in this frigid weather, 50 percent of people drink iced coffee. But if you've ever tried to make iced coffee at home, you might find you just end up with watery lukewarm coffee if all you're doing is pouring hot coffee over ice. Starbucks new iced coffee pods for the Keurig solve that problem. You fill up a cup with ice, put the pod in, and press brew. The pods are concentrated. As the hot coffee cools and the ice melts you end up with the perfect ice coffee mix. They'll cost $10.99 for 10 pods or $14.99 for 16 pods and start showing up in stores nationwide this month.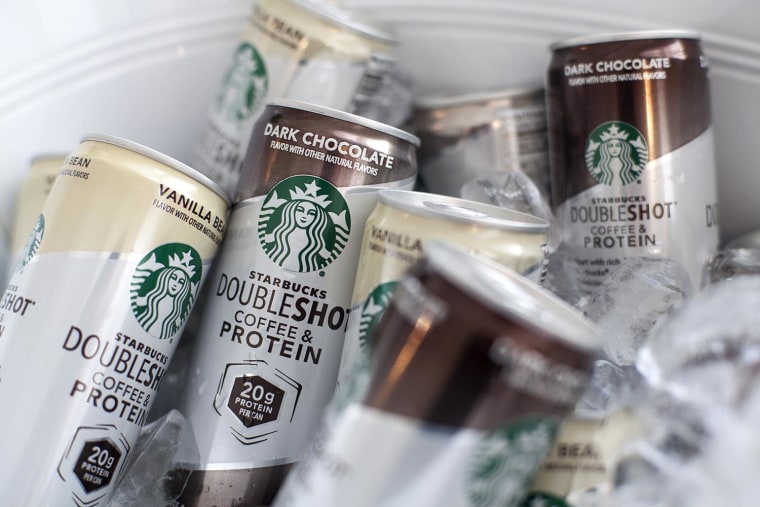 For that person who likes to get up early and go the gym, the Doubleshot has got the kick of both caffeine and 20 grams of protein. Many people working on their muscles take protein supplements, sometimes mixing it into their coffee. Starbucks is just following that trend by packaging it all, even though most people get all the protein they need from their diet. Some people will do anything for more, though.
The suggested retail price for these single-serve 11 oz. cans is $2.99, and they'll be in convenience, drug, and grocery stores this month as well. They contain 210 calories, 25 from fat and 33g of carbs, 20 of which are sugars.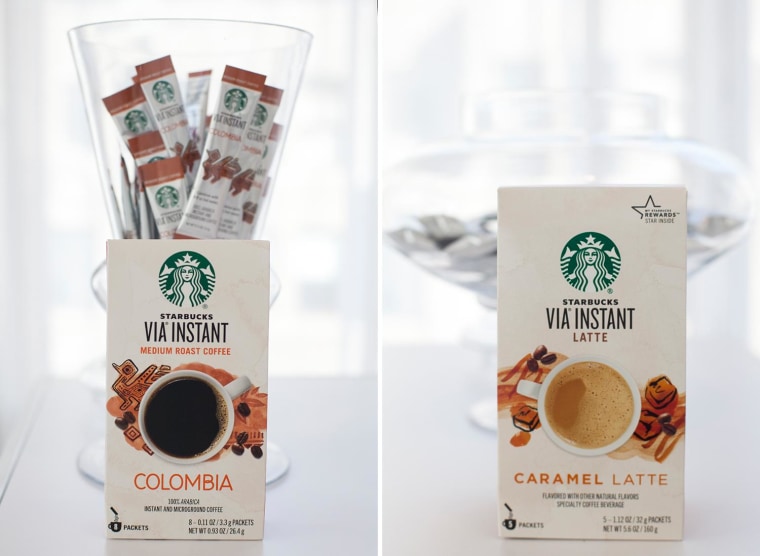 The coffee company also showed off their new Via instant lattes, which no longer require milk to be added, just water.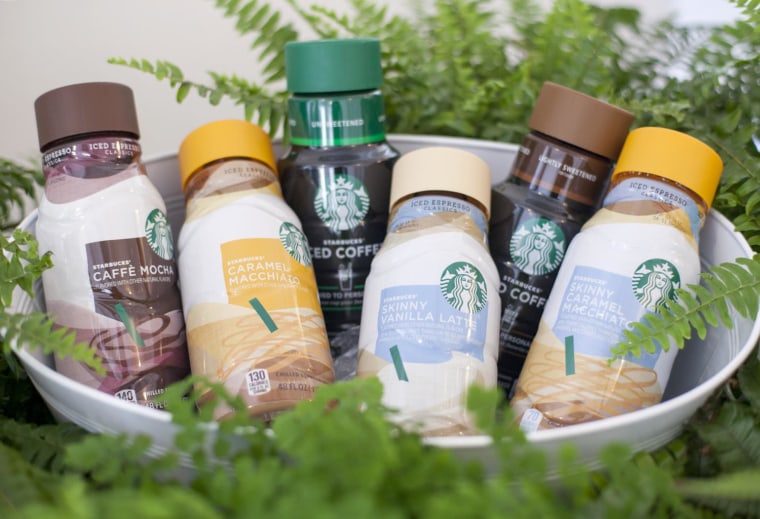 And their ready-to-serve ice coffee has ditched the tetrapack and now comes in a plastic carton with a smaller nozzle that's easier to pour.
The company is continuing to develop in the grocery space as coffee drinkers aren't always hitting the coffee shop first for their fix.
Starbucks' first quarter sales increased 13 percent year over year. Traffic to Starbucks America stores was up 2 percent, up from 1 percent the previous quarter. Prior to that, customer visits had cooled off for five quarters.
Despite this, the coffee company's focus on the grocery store market beyond the retail store is, "not defensive," said spokeswoman Erin Shane, but about adapting to changing customer tastes.
"We're all about bringing Starbucks to where our customers live, work and play," she said.
Email ben.popken@nbcuni.com or tweet @bpopken.